Foo Fighters Nearly Broke Up After First 'Times Like These' Rehearsal
By Andrew Magnotta @AndrewMagnotta
March 11, 2021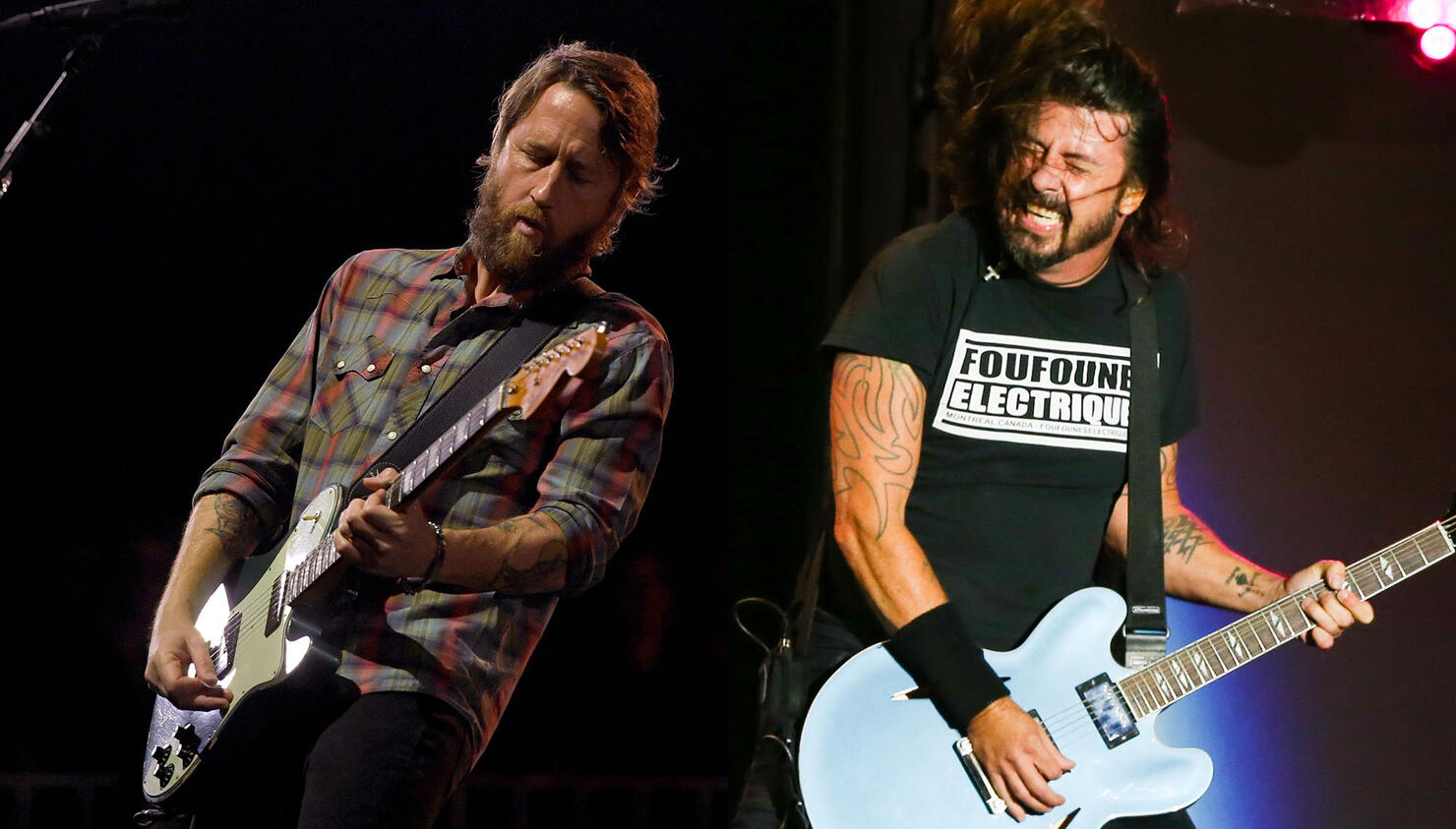 As gigantic rock bands go, Foo Fighters have been remarkably stable over the past two-and-a-half decades.
The band's core membership has remained intact since guitarist Chris Shiflett joined in 1999, and the Foos have more or less only added members since, with Pat Smear returning to the band in 2010 and keyboardist Rami Jaffee becoming an official member in 2017 after touring with the band for twelve years previous.
But that stability didn't come without its share of drama.
Drummer Taylor Hawkins nearly died of a drug overdose in 2001 and the band's 2002 writing sessions for what became One by One were famously fraught with tension. Dave Grohl openly questioned the band's future (while he considered joining Queens of the Stone Age) and scrapped the initial version of the album so the band could regroup and eventually re-record it in his home state of Virginia.
"We were making that record, and it just wasn't really happening for whatever reason," Grohl said in a recent conversation with Zane Lowe. "The recordings weren't what we wanted them to be, the enthusiasm wasn't really there."
For Shiflett, One By One was his first chance at making an album with Foo Fighters. He said the band's collective headspace at the time was "very confusing," and everything he saw suggested they wouldn't be around much longer.
"I thought the band was going to break up," Shiflett recalled as Grohl nodded in agreement. "And it's funny you bring up ['Times Like These'] because I remember, I think, literally the first time we ever played it was at a rehearsal at [Mate's Rehearsal Studio] after the Queens of the Stone Age tour and it was actually there that we all got in a huge argument and it was maybe the closest the band actually ever really did come to breaking up, but then didn't!"
Hawkins added that the band members were still trying to figure out how to get back on track as a collective — if that was even possible.
But the second time around in the comfort of Grohl's home proved more fruitful. The band ended up getting the bulk of the work on the album done in about a week.
"You can hear the energy on that record, and that's what we were looking for the whole time, anyways, was passion and energy, and we didn't hear it on the original," Hawkins said.
"Times Like These" became one of the Foos' biggest-ever hits. The band is still going strong almost 20 years later, with its 10th studio album, Medicine at Midnight, and it has a shot at getting into the Rock and Roll Hall of Fame this year.
Photo: Getty Images