Imagine Dragons Drop 2 New Songs 'Follow You' & 'Cutthroat' From New Album
By Taylor Fields
March 12, 2021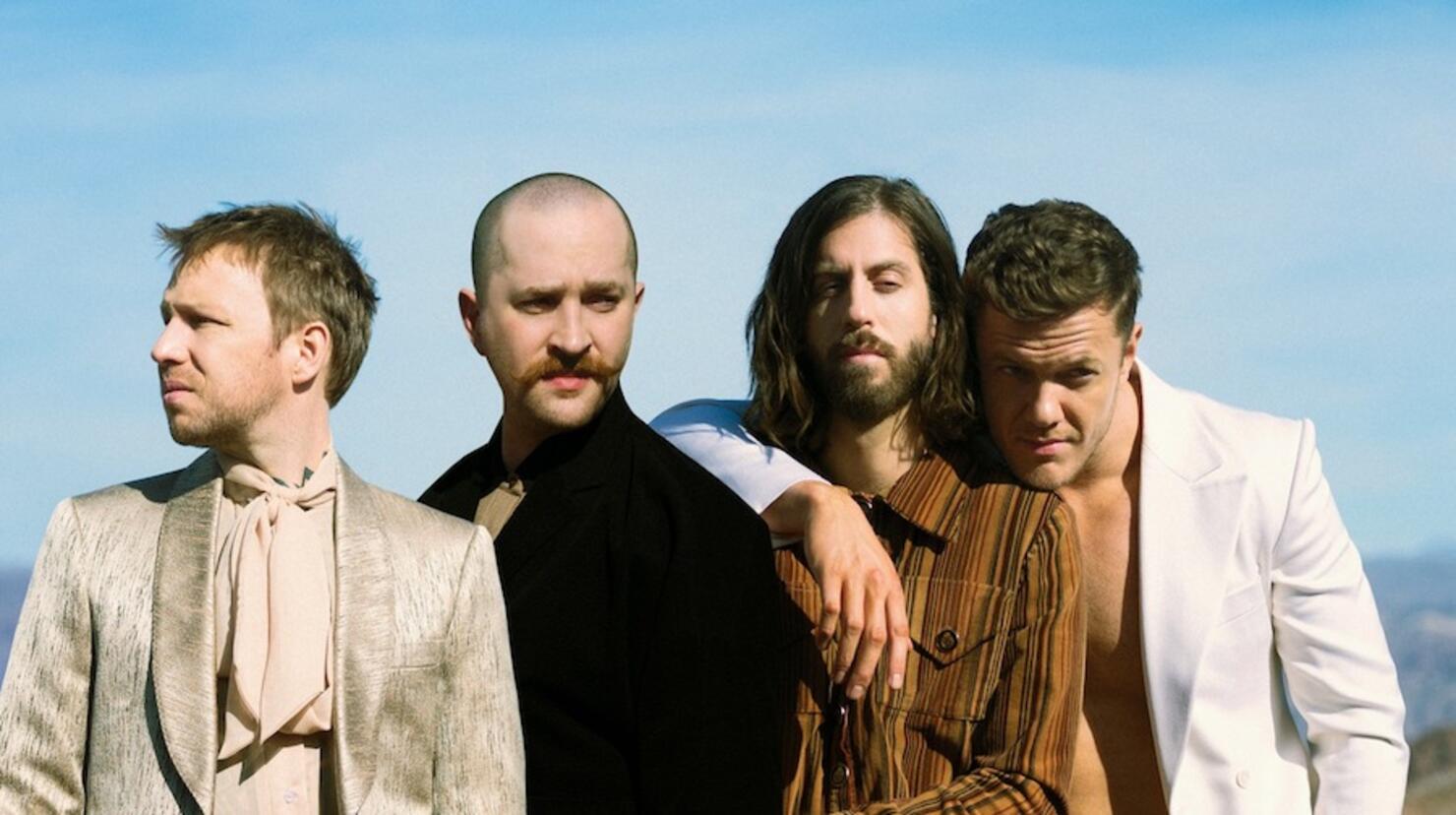 A new era of Imagine Dragons has officially arrived as the band has returned with two brand new songs, "Follow You" and "Cutthroat."
"Follow You" and "Cutthroat" are the first taste of Imagine Dragons' forthcoming new album, and follows the band's 2018 project, Origins. In a lengthy message posted to social media, the group's Dan Reynolds explained, "I've been working on this album with the guys for the last three years and feel both excited and anxious for their release." He then continued on to explain the inspiration and meaning behind both new tracks.
Of "Follow You," Reynolds explained, "'Follow You' is a song about loyalty and love. Loving someone is an incredibly imperfect process. It isn't always romantic or pretty. Sometimes it can be incredibly painful. Aja taught me self-love and showed me what it meant to truly accept someone without any expectations. She was endlessly patient with me. She didn't need me. She even taught me that I didn't need her. But we loved each other and at the end of our 7 month separation a couple years back, we chose to remarry and to stay together. I proposed again and she said yes, again. Not every relationship works out this way, but it did for us. Not everyone needs a relationship. It isn't the happy ending — it is a choice that works for some. And Aja and I re-chose it after experiencing life without each other. I wrote 'Follow You' after we got back together. I wanted it to represent a love that is realistic. One where love isn't perfect, but it endures."
Dan then described of "Cutthroat," "'Cutthroat' is on the opposite side of the record, both sonically and thematically. It's an exorcism of self pity. An examination of my life — finding that I am beyond blessed — and trying to rid myself of self doubt and loathing. Being grateful for all I have. Ridding my mind of all the meaningless things that have burdened me. Killing the part of me that spends its days lamenting about things that bear no real meaning or worth. Finding that at the end of the day, only one Dan will prevail, and it's the one that loves myself. Loves my past. My present. Loves my mistakes and problems. My weaknesses. My illness. One that wakes every day grateful for life. That lives fully and is present for those that I love."
Reynolds recently celebrated over 10 years as Imagine Dragons with his bandmates in a touching message shared on social media, along with a photo of the guys. He also teased that new music was coming and wrote, "Over a decade together and still my best friends. I'm incredibly proud and lucky to be in a band with you. And yes this week it all begins again."