Jay-Z's Company Donates Groceries In Louisville In Honor Of Breonna Taylor
By Ginny Reese
March 11, 2021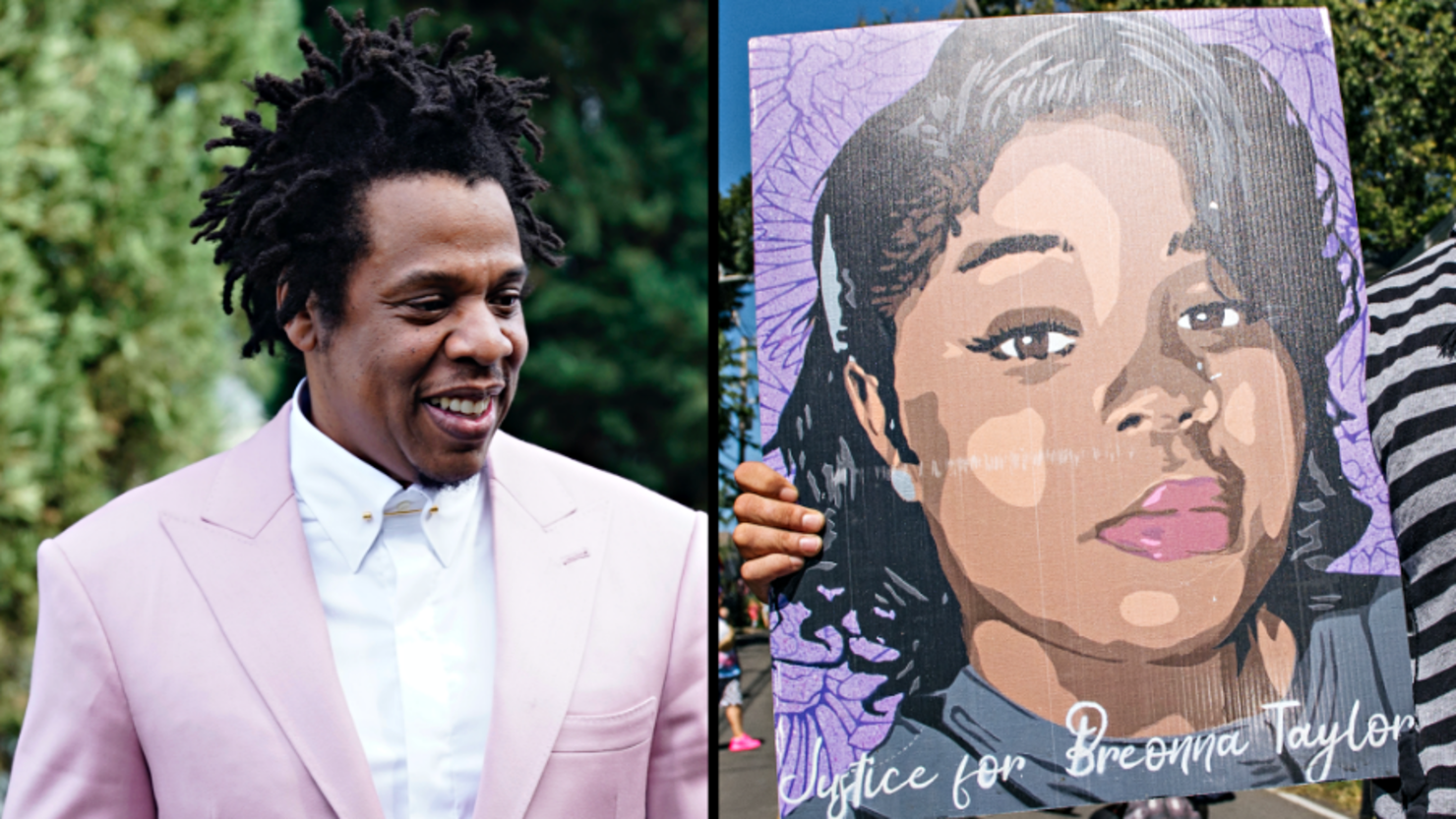 Many events will take place to honor Breonna Taylor, including a food drive geared toward families in need as well as those who have been impacted by gun violence in Louisville, reported WLKY.
This weekend marks one year since the death of Breonna Taylor. Taylor was killed by police during a raid in her apartment.
Breonna's mother, Tamika Palmer, wanted to hold a food drive in Breonna's memory.
Christopher 2X, the executive director of Gamechangers, said, "They put emphasis on homicide victims and violent crime survivors."
Gamechangers, a Louisville nonprofit, and "Until Freedom," which is New York-based, are behind the food drive. The drive will distribute more than 1,000 bags of fresh produce and groceries to people in need.
Linda Sarsour, the co-founder of Until Freedom, said, "There's a lot of need here, it's not just about police violence; it's also about gun violence, it's also about food deserts."
On Sunday, food will be passed out at the community connections building in the Portland area. The food was donated by hip-hop mogul Jay-Z's company Roc Nation.
Sarsour told WLKY, "Roc Nation has been a champion of providing resources to organizers, to activists. They are also game for food distribution or anything that brings some sort of joy or hope to communities of color."
The food drive starts at 3:00 p.m. at the 2500 block of West Montgomery Street. It is first come, first serve.
PHOTOS: Getty Images