Mickey Guyton Makes History As First Black Woman To Host The ACM Awards
By Lindsey Smith
March 11, 2021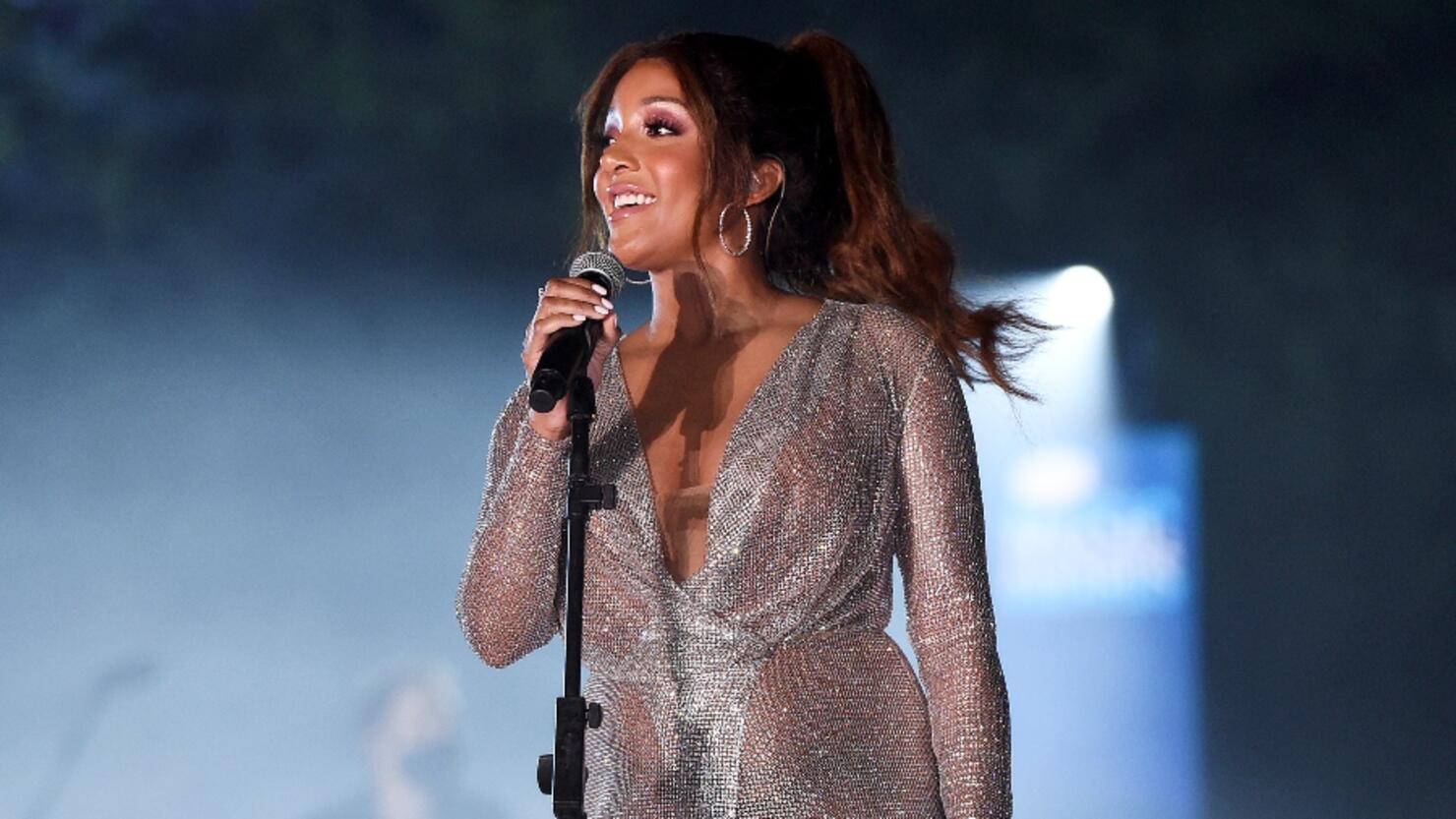 The 56th annual Academy of Country Music Awards are coming to you live from Nashville on April 18th and we finally have our hosts — and one is making ACM Awards history!
On Thursday (March 11), Keith Urban took to social media to announce that he'll be one of the hosts of this year's show and surprised Mickey Guyton with the news that he wants her as a co-host!
This is only the second time a Black artist has hosted the awards show in its 56-year history. Guyton follows in the footsteps of the late Charley Pride who co-hosted in 1980 and 1984.
"For the second time, I'm going to get to host the ACM Awards live in Nashville. But, I also love collaborating and I was thinking it would be kinda cool if I had someone to co-host with this time," he said. 
Urban then calls up Guyton and surprises her with the news. "I thought seeing how we played together last year, it would be really fun if we did it together. Would you be up for co-hosting this year with me?"
Of course, Guyton said "yes" and the new mom is overcome with emotion and joy. "I'm trying to be really calm right now and professional but yes, yes I would love to," she told him.
It's only until after the call she lets herself really freak out over the news. "I am co-hosting the ACMs with Keith freaking Urban!" she told the camera after doing a happy dance.
This will mark the first time a Black woman has hosted the famed country music award show and that moment was not lost on the singer.
"As I've said before, 'If you can see it, you can be it,' and it's such an honor to step onto the ACM stage as the first-ever Black woman to host the show," she said in a press release. "This is a moment of great significance for me, and I am so thrilled to share it with all the fans."
Congrats, Mickey!
Check out all the nominations here.
Photo: Getty Images