Paul Stanley: Rock Isn't Dead But The Chance Of Another Kiss Album Is
By Andrew Magnotta @AndrewMagnotta
March 11, 2021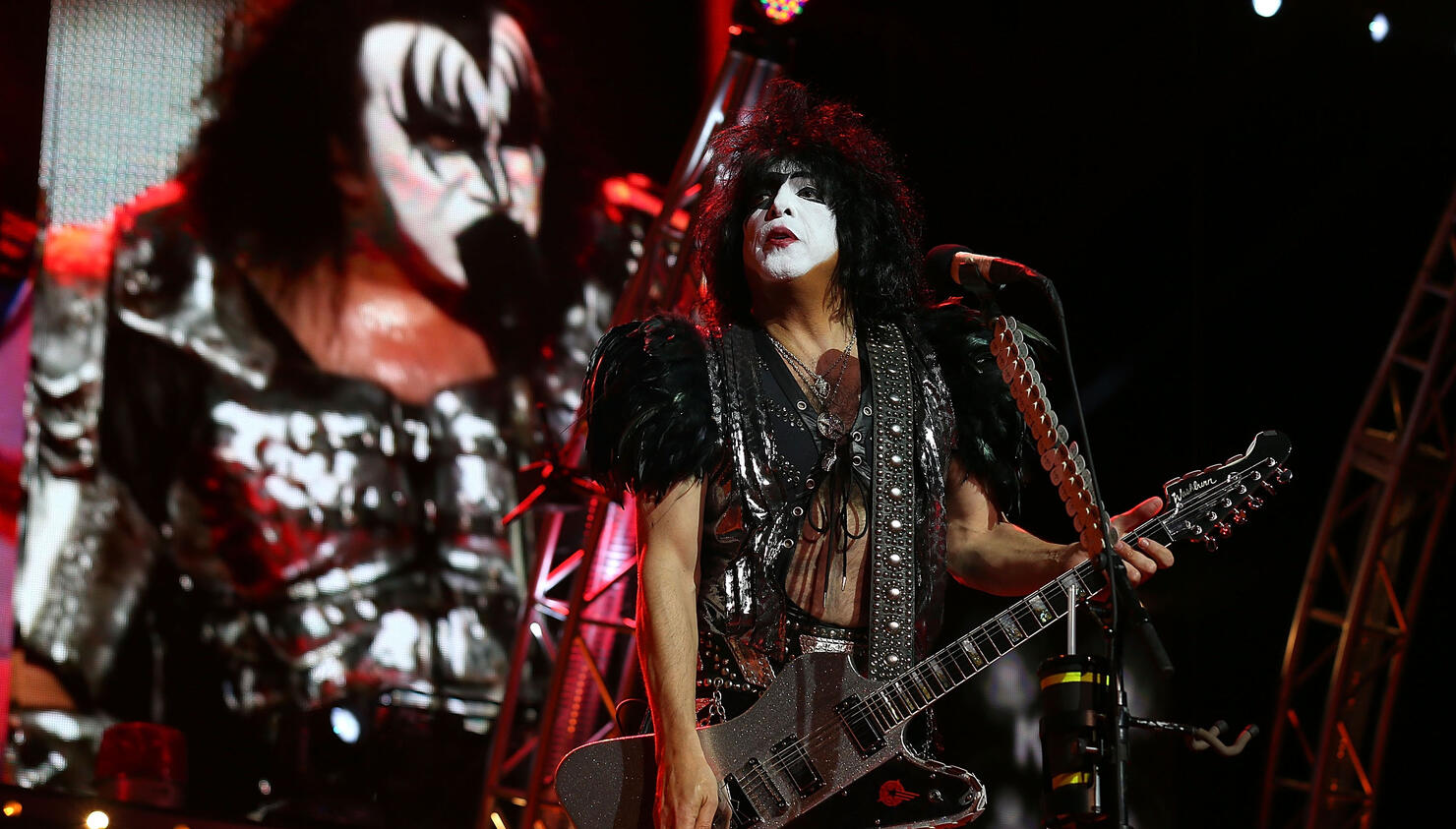 Paul Stanley says there's little chance KISS will make a new studio album as it waits for its 'End of the Road' tour to resume.
Kiss's last studio album was 2012's Monster. While the band's frontman has plenty of music left in him, there's no incentive to add new songs to Kiss's live set with the clock ticking on its career.
Stanley tells WDVE's Chad Tyson on the Rock & Roll Basement podcast that his new songs are better off in his Soul Station band than in Kiss.
"Really, I'm one of those people who believes that classic bands sometimes get asked to put out new albums, but when the album comes out, you just want to hear the old classics because the new songs don't have that life experience of connecting to you in your past. They're not like a snapshot of a part of your life. No matter how good it is, you'd rather hear the classics."
Indeed, Kiss built its career off giving fans what they want. Almost 50 years after co-founding the iconic band, Stanley says Kiss isn't about to flip the script. A new song — no matter how great — can't really compete with a tune people have been singing for 40-plus years.
"If there's a televised band, or [Paul] McCartney — anybody — and you're watching, turn off the sound and I'll show you every time they play a new song, because the audience sits down," Stanley continued. "People want to hear the classics. We've had songs on the last couple albums that were every bit as good as anything I've written. 'Modern Day Delilah,' which was on Sonic Boom, is a classic tune, but it probably won't be classic for another 30 years. People hear it and they go, 'Okay, great. Play 'Love Gun.'"
With his Rock and Roll Hall of Fame band ruling out new music, Stanley was asked about Gene Simmons' repeated declarations that rock music is a "dead" art form. Stanley says his partner's comments are premature to say the lease.
"When you take a patient's pulse, if it's weak, you don't say they're dead; you don't bury them," Stanley said. "I think rock music may be at a point right now that's not in the forefront and it's certainly not the music that the masses listen to — I don't know how many bands are going to be successful from the latest crop, whatever that crop is, but everything goes full circle and everything will come back around. Is it dead? No. It might be sleeping. It might need a little resuscitation, but that'll happen."
Simmons recently told Q104.3's Out of the Box with Jonathan Clarke that rock was killed by young fans who embraced illegal downloading and then music streaming platforms, which drained the money from the industry.
The bassist says there's no shortage of great musicians out there — there could even be the "next Beatles" — but the lack of money in the rock business means those acts won't be able to hone their craft without losing their shirts.
"We had record companies that gave us millions of dollars so we can make records and tour, and not worry about a nine-to-five [job]," Simmons said. "Because when you're worried about nine-to-five, you don't have the time to sit there and devote to your art, whatever that is."
Alice Cooper also weighed in on the question with NME, mostly agreeing with Simmons' view on the lack of capital in rock, but asserting that rock is, in fact, poised for a comeback in the next few years.
Cooper said rock is as vital as ever and its "outlaw" status was likely a good omen for an eventual resurgence into the mainstream.
Then, as if he planned it, Cooper's latest studio album, Detroit Stories debuted at No. 1 on the Billboard Album Sales chart.
Photo: Getty Images