President Biden Addresses Nation On Anniversary Of Coronavirus Lockdowns
By Bill Galluccio
March 12, 2021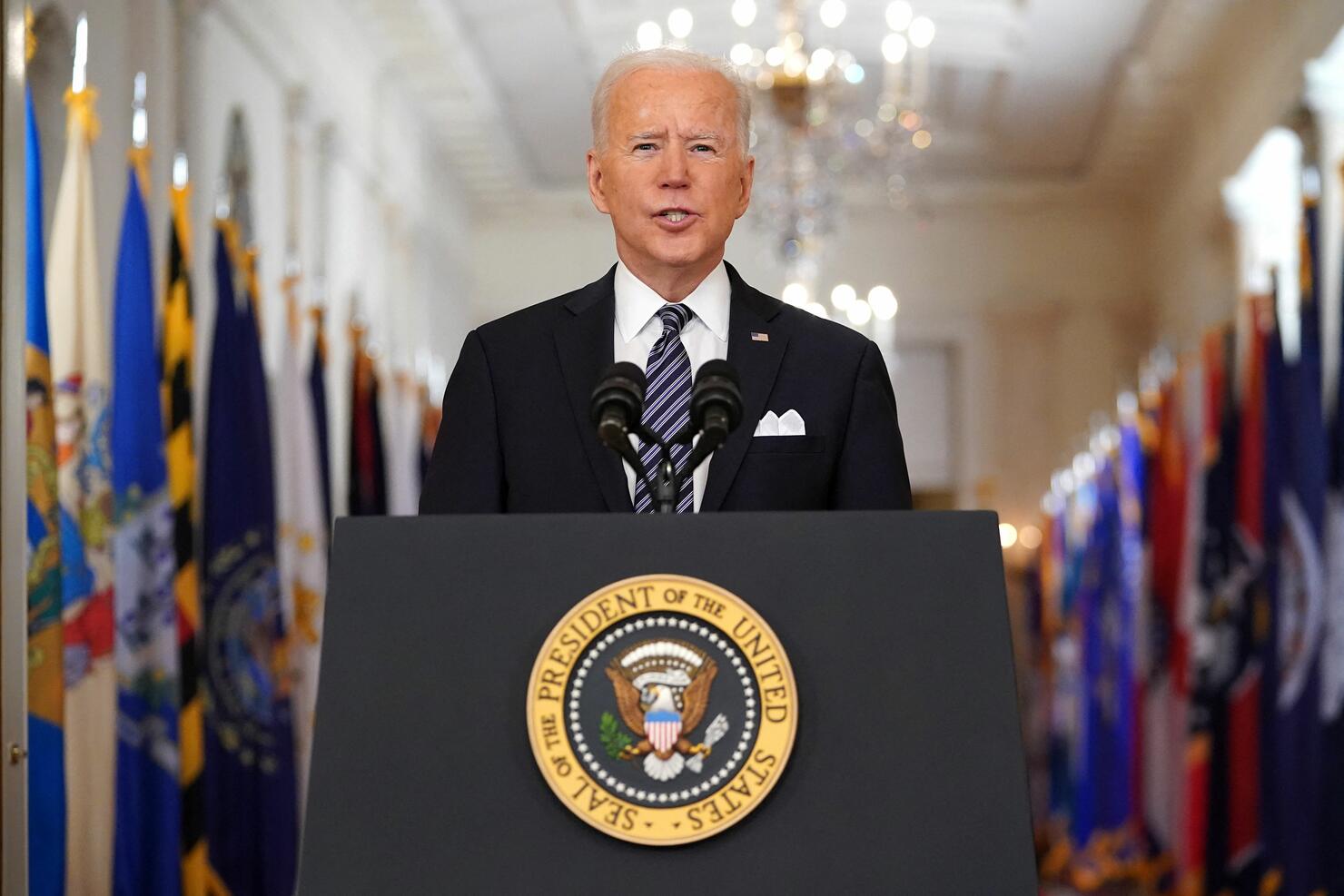 President Joe Biden addressed the nation in his first nationally televised primetime address from the White House on the anniversary of the coronavirus lockdowns.
"A year ago, we were hit with a virus that was met with silence and spread unchecked, denials for days, weeks, then months. That led to more deaths, more infections, more stress, and more loneliness," Biden said. "Photos and videos from 2019 feel like they were taken in another era. The last vacation. The last birthday with friends. The last holiday with extended family. While it was different for everyone, we all lost something. A collective suffering. A collective sacrifice."
"A year filled with the loss of life and the loss of living for all of us. But in the loss, we saw how much there was to gain in appreciation, respect, and gratitude, finding light in the darkness is a very American thing to do."
Biden touted his administration's success in distributing vaccines across the country. He said that the country is ahead of schedule and that he will direct states to make all adults eligible to receive the coronavirus vaccine no later than May 1.
"When I came into office, you may recall I set a goal, and many of you said it was way over the top," he said. "I said I intended to get 100 million shots in people's arms in my first 100 days in office."
"Tonight, I can say we're not only going to meet that goal we're gonna beat that goal," Biden continued. "We are actually on track to meet the goal of 100 million in arms on my 60th day in office."
Biden said the continued rollout of the vaccines will help him keep his promise to have a "majority" of K-18 schools open within the first 100 days of his presidency.
"This is going to be the number one priority of my new secretary of education, Miguel Cardona," Biden said.
Biden said that he hopes to see things begin to return to normal by July 4. He said large gatherings may not be possible, but Americans can expect to celebrate with their family and friends.
"If we do all this, if we do our part, if we do this together, by July 4th there's a good chance you, your families, and friends will be able to get together in your backyard or your neighborhood and have a cookout and a barbecue and celebrate Independence Day," Biden said.
Biden's speech came just a few hours after he signed the $1.9 trillion American Rescue Plan into law. The bill includes a $1,400 stimulus check for about 90% of Americans. The White House said the checks will start going out this weekend.
Photo: Getty Images