WATCH: Knicks Legend Patrick Ewing Rants On Being Unrecognized At MSG
By Jason Hall
March 11, 2021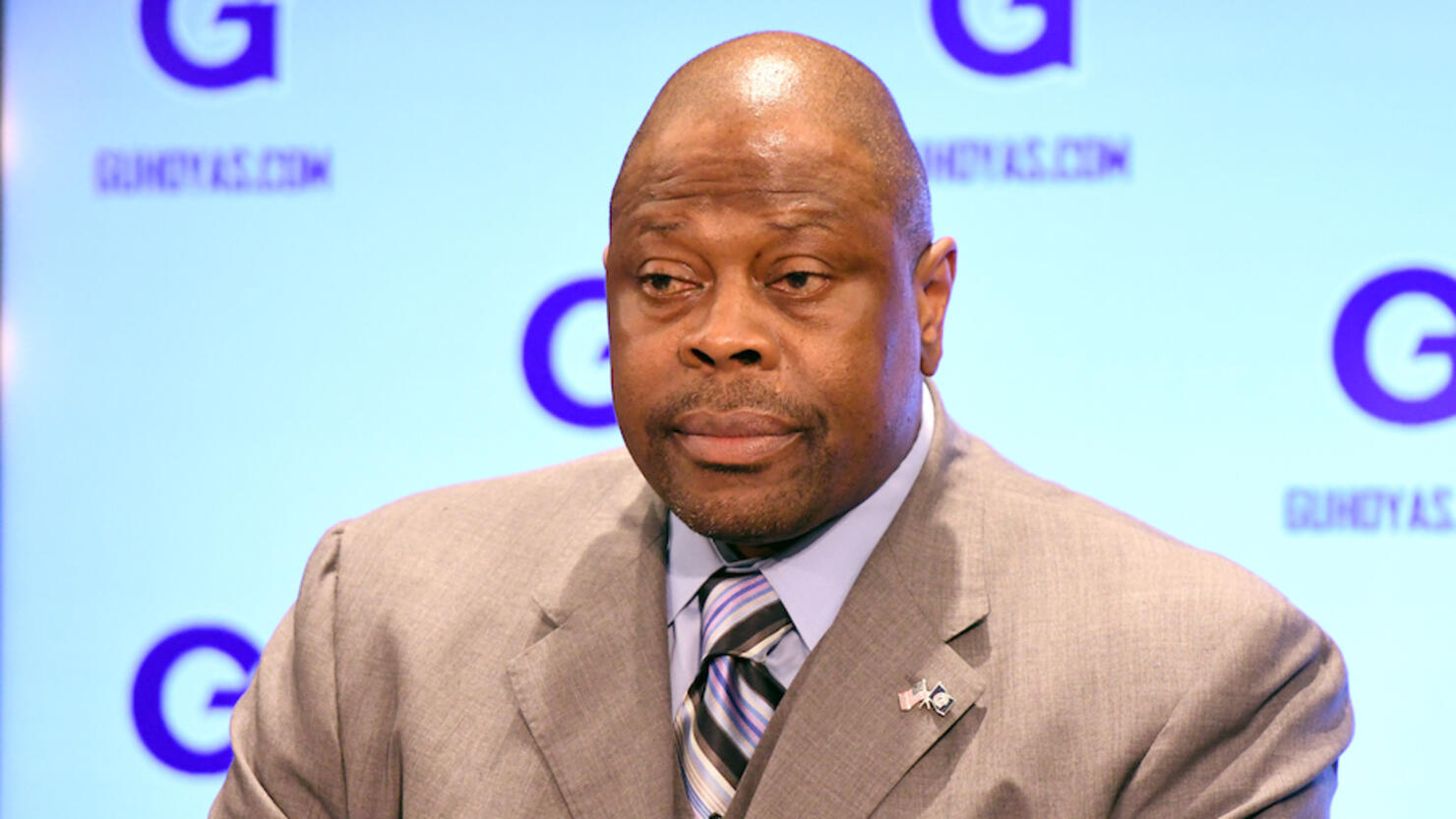 Patrick Ewing is unquestionably one of, if not the greatest player in New York Knicks' franchise history.
But apparently that's not enough to bypass some security staffers at Madison Square Garden.
Ewing, who is now the head coach of the Georgetown Hoyas men's basketball team, revealed he was miffed over "getting stopped" and "accosted" at the Knicks' home arena, which is hosting the Big East tournament, following the Hoyas' victory over Villanova.
"I do want to say one thing, though. I thought this was my building," Ewing said during his postgame press conference via Sporting News. "And I feel terrible that I'm getting stopped, accosted, [people] asking for passes.
"Everybody in this building should know who the hell I am, and I'm getting stopped -- I can't move around this building. I was like, 'What the hell? Is this Madison Square Garden?'"
"I thought this was my building. ... Everybody in this building should know who the hell I am."

Patrick Ewing was upset after he said he got stopped multiple times by security at Madison Square Garden. pic.twitter.com/r6DN9JITG8

— Sporting News (@sportingnews) March 11, 2021
Ewing, a former No. 1 overall pick out of Georgetown, spent 15 of his 17 NBA seasons with the Knicks and holds numerous franchise record including points (23,665), rebounds (10,759), blocks (2,758), field goals (9,260), free throws made (5,126), games played (1,039) and minutes played (37,586.)
The 11-time All-Star and two-time Eastern Conference champion also had his No. 33 retired in 2003, which he joked he would remind team owner and Madison Square Garden CEO James Dolan that his jersey still hangs "in the rafters" of the arena.
"I'm going to have to call Mr. Dolan and say, 'Geez, is my number in the rafters or what?'" Ewing said.
Security guidelines and protocols at major sporting venues have heightened during the ongoing COVID-19 pandemic, however, the Knicks have had incidents where legendary players were disrespected in the past.
Former teammate Charles Oakley was removed from a game and arrested after an incident with Madison Square Garden security during a game in 2017.
Photo: Getty Images