Andrew Cuomo Refuses To Resign Amid A 7th Allegation Of Sexual Harassment
By Bill Galluccio
March 12, 2021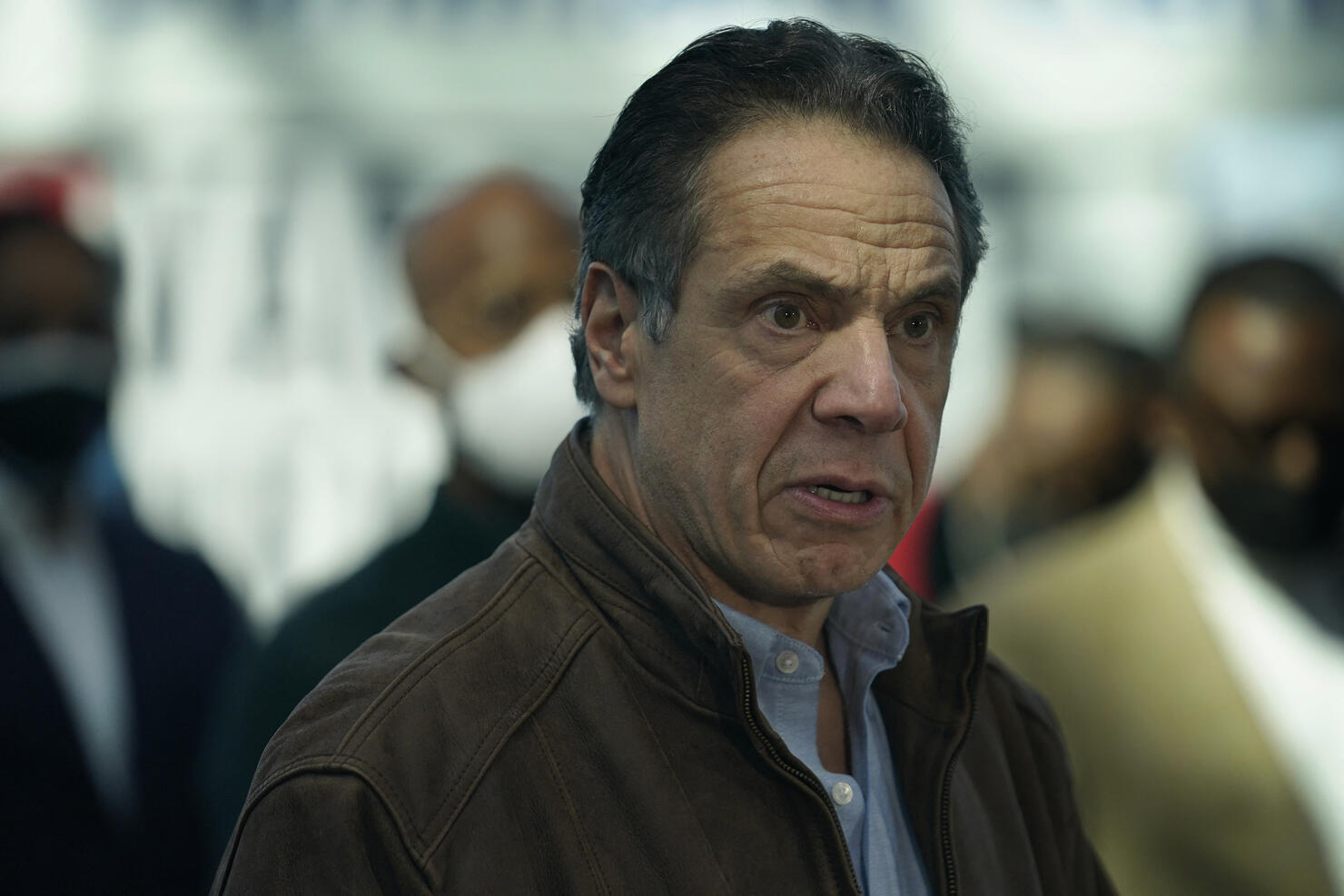 New York Governor Andrew Cuomo is refusing calls to resign as a seventh woman has accused him of sexual harassment. Writing about her experiences in an article for New York Magazine, Jessia Bakemen described several instances during her time as a reporter in Albany in which the governor touched her inappropriately and belittled her in front of her colleagues.
Bakeman said the harassment started just a few weeks into her job as a reporter for the USA Today Network. During a reception for an outgoing colleague, she described how Cuomo pulled her close to him while he finished telling a group of male reporters a story.
"I stood there, my cheeks hot, giggling nervously as my male colleagues did the same. We all knew it was wrong, but we did nothing. Sexual harassment is so ubiquitous in Albany we often don't call it what it is," she wrote.
In another incident, during a 2014 holiday party at the Governer's Mansion, Bakeman described similar behavior as she tried to leave the party. She said that Cuomo grabbed her hand, put his arm around her back and waist, and made her pose for several photographs.
"Then he turned to me with a mischievous smile on his face, in front of all of my colleagues, and said: "I'm sorry. Am I making you uncomfortable? I thought we were going steady," Bakeman wrote.
Bakeman said that Cuomo's actions weren't about trying to have sex with her but were more about asserting his power over her.
"He wanted me to know that I was powerless, that I was small and weak, that I did not deserve what relative power I had: a platform to hold him accountable for his words and actions," Bakemen wrote. "He wanted me to know that he could take my dignity away at any moment with an inappropriate comment or a hand on my waist."
Despite growing calls from prominent Democrats across the country to resign, Cuomo has remained defiant and continues to deny the claims against him.
"Women have a right to come forward and be heard and I encourage that fully. But I also want to be clear, there is still a question of the truth, I did not do what has been alleged. Period," Cuomo said in a press conference.
He then blasted those who are calling for him to step down.
"Politicians who don't know a single fact but then form a conclusion and an opinion are in my opinion reckless and dangerous," he said. "The people of New York should not have confidence in a politician who takes a position without knowing any facts or substance — that, my friends, is politics at its worst."
Photo: Getty Images