Joshua Bassett Describes His Debut Self-Titled EP As A 'Musical Journal'
By Taylor Fields
March 12, 2021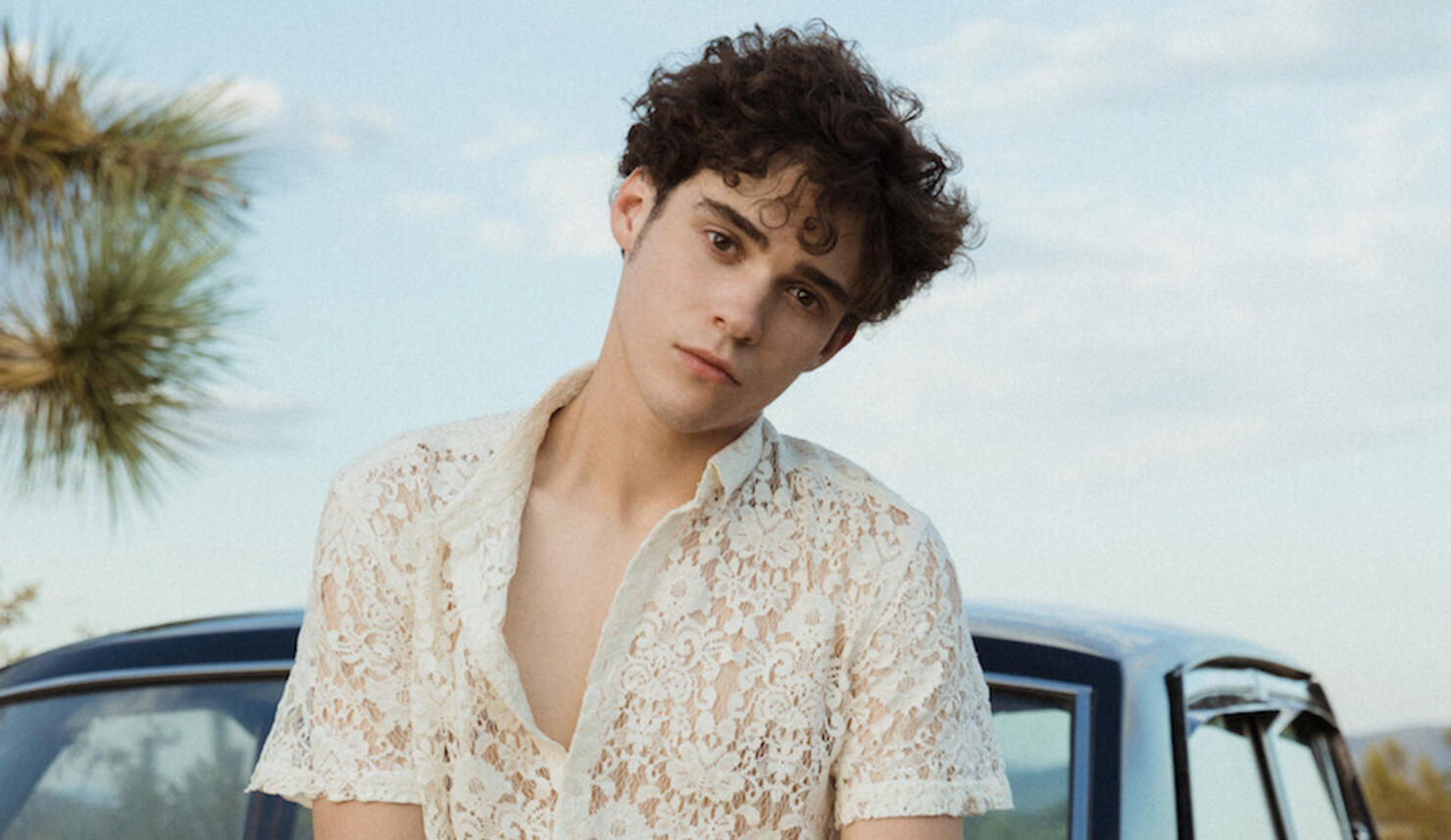 Nearly two months after sharing his lead single, "Lie Lie Lie," Joshua Bassett has officially dropped his debut self-titled EP.
Bassett's new release includes six songs in total, but it's the result of several years of writing songs. The 20-year-old tells iHeartRadio of the project, "This EP is the culmination of the last 2-3 years of songwriting. Each song speaks to a completely different chapter in my life, at widely varying times. It's kinda like a musical journal! Last summer I finally buckled down and pulled together each song to produce and take to the finish line. While Zoom sessions have their challenges, I'm beyond proud of the EP that's come out of it!"
Introduced to fans via the previously-released "Lie Lie Lie" and "Only a Matter of Time," Joshua says that he chose these two songs to share first from the EP because "both felt really strong and honest." He continues, "I think they also show two completely different sides of me!"
Bassett adds of his new collection of songs that it's hard to pick a favorite, but explains, "I truly have a special place in my heart for all — cliche, I know — but I would say it goes between 'Do It All Again' and 'Heaven Is You.'"
Joshua, who stars as Ricky Bowen in High School Musical: The Musical: The Series, says that the EP "speaks for itself," but describes it as "Ed Sheeran meets young JT [Justin Timberlake], meets Billy Joel," adding, "Maybe I'm way off; self assessment is hard."
There is definitely more to come from Bassett — season 2 of High School Musical: The Musical: The Series premieres on May 14, but fans can also look forward to more new music. Joshua says, "I'm starting from scratch! Excited to explore this next chapter; open to all the possibilities and ideas that come!"
Joshua Bassett's EP Track Listing:
"Sorry"
"Do It All Again"
"Lie Lie Lie"
"Only A Matter of Time"
"Telling Myself"
"Heaven Is You"