Kings of Leon Break Down Releasing Their New Album As An NFT
By Taylor Fields
March 13, 2021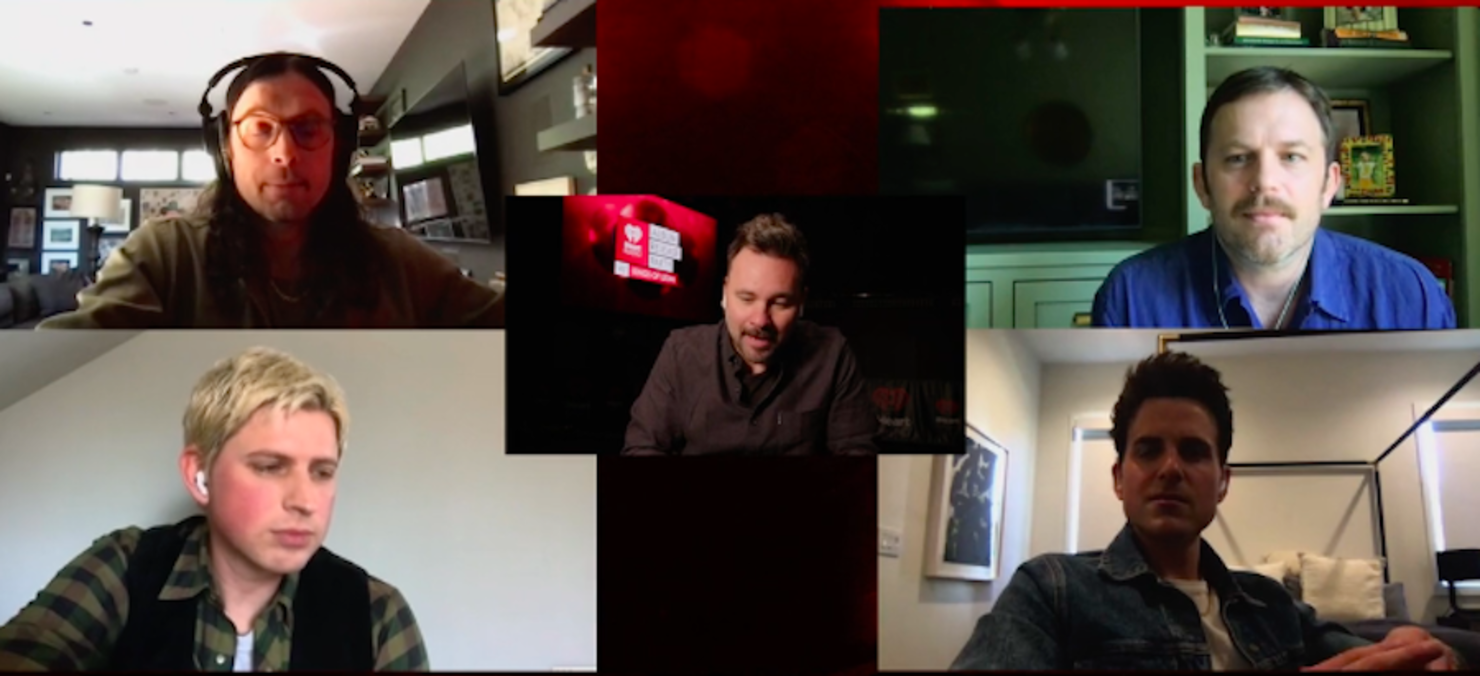 After four years, Kings of Leon has finally returned with their brand new album, When You See Yourself, and the guys celebrated during their iHeartRadio Album Release Party on album release day.
When You See Yourself is Kings of Leon's eighth full-length album and follows 2016's Walls. Recorded at Nashville's Blackbird Studios and produced by Grammy Award-winning producer Markus Dravs, the new project features 11 new songs including previously-released singles like "The Bandit" and "100,000 People."
During their iHeartRadio Album Release Party, the band listened along to their When Your See Yourself songs, along with some lucky fans via Zoom, including "Are You Far Away," "The Bandit," "100,000 People," "Stormy Weather," "A Wave," "Golden Restless Age," "Time In Disguise," "Supermarket," "Claire & Eddie," "Echoing" and "Fairytale."
Kings of Leon also opened up about the making of their new album and more during an exclusive Q&A with iHeartRadio's Booker, including a breakdown of being the first band to release their album as an NFT (non-fungible token).
The band's Nate Followill explained of dropping When You See Yourself as an NFT, "For us, we're always wanting to stay ahead of the curve and onto the next cool, hip thing ... I mean, I'm in my 40s now, it's hard to stay hip with anything. But when our creative team management brought the idea to us, even me involved in crypto for a while, I personally didn't know a ton about it until they explained it to us. But, it's digital art that people buy, like it really doesn't make a ton of sense to people that you try to explain it to. But, it was a way for us, also, to package it to where people get a very special version of the record, the vinyl, as well. It basically just gives everyone a little piece of cryptocurrency when they buy it. So, kind of a cool little way for someone to has never really delved into it, or is involved in it, can kind of look back on this memory of like, 'Oh, the first time I ever got that was through Kings of Leon, or with this record.' It's a wild new frontier, like nobody really knows how its really gonna pan out. You can look at other artists and what they're doing with it and kinda try to compare it to that, but you don't really know. It really is an unknown world out there."
Jared Followill added, "It's like, there has to be a first band to release their album on 8-track, and then cassette tape, and then CD, and then digital. So, we knew that those bands probably got a little bit of pushback from people thinking that ... like a compact disc probably didn't seem very tough or cool back then. But, then it kind of takes over and that becomes the only way that people ingest that world. But, just like any other form of art, it's just buying art, it's encoded, it's your own personal piece of art that only you can have. It's like, you can go to the Louvre and take a picture with your phone of 'The Mona Lisa,' but you don't own 'The Mona Lisa.' So, you have this thing, this piece of art, and sure, people might be able to try to recreate it, but they don't own it, you do. You've got the codes. It's very, very futuristic and it'll take a second for people to wrap their heads around it — it took us a good bit."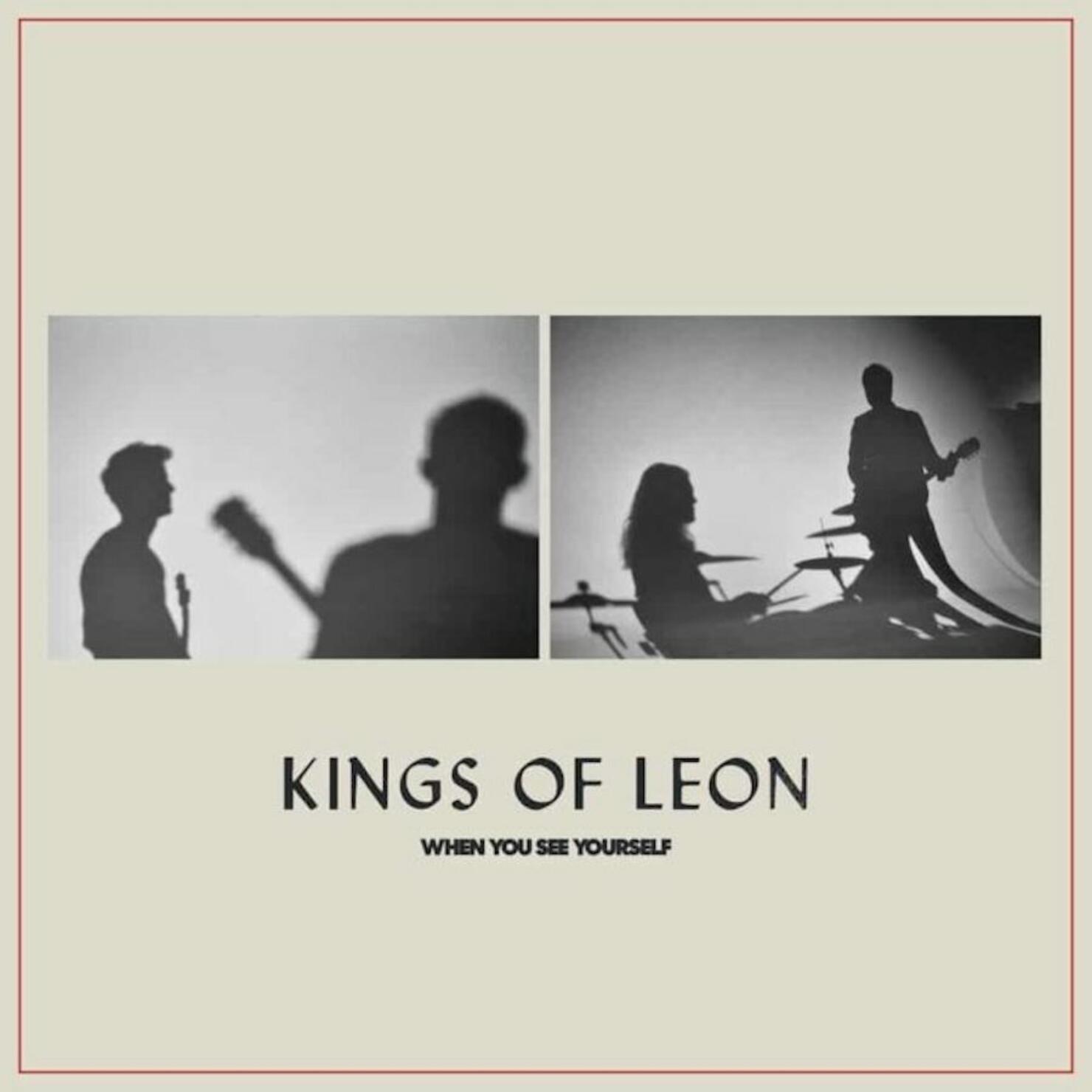 Kings of Leon also opened up about the making of When You See Yourself, which they put together before the pandemic began. However, there are some eerie parallels and connections to what's going on in the world today despite the timeline of their album.
Jared explained, "A lot of it became more evident of being able to be tied into the pandemic as time happened. It started early on, Nashville, the huge tornado came through, and we had just got done with 'Stormy Weather,' and everything just kind of started to fall into place. And it was very creepy for us, but 'A Wave' has lyrics about parasites, and drying out in the weather, and ties into Vitamin D and sunlight. And if you want to get really technical with all of it, you can really nerd out. But, yeah, it's weird, it definitely does kind of tie in to everything that's happening right now."
Listen to Kings of Leon's new album When You See Yourself on iHeartRadio.