WATCH: Chick-Fil-A Customer Door-Checks Fleeing Suspect At Drive-Thru
By Jason Hall
March 12, 2021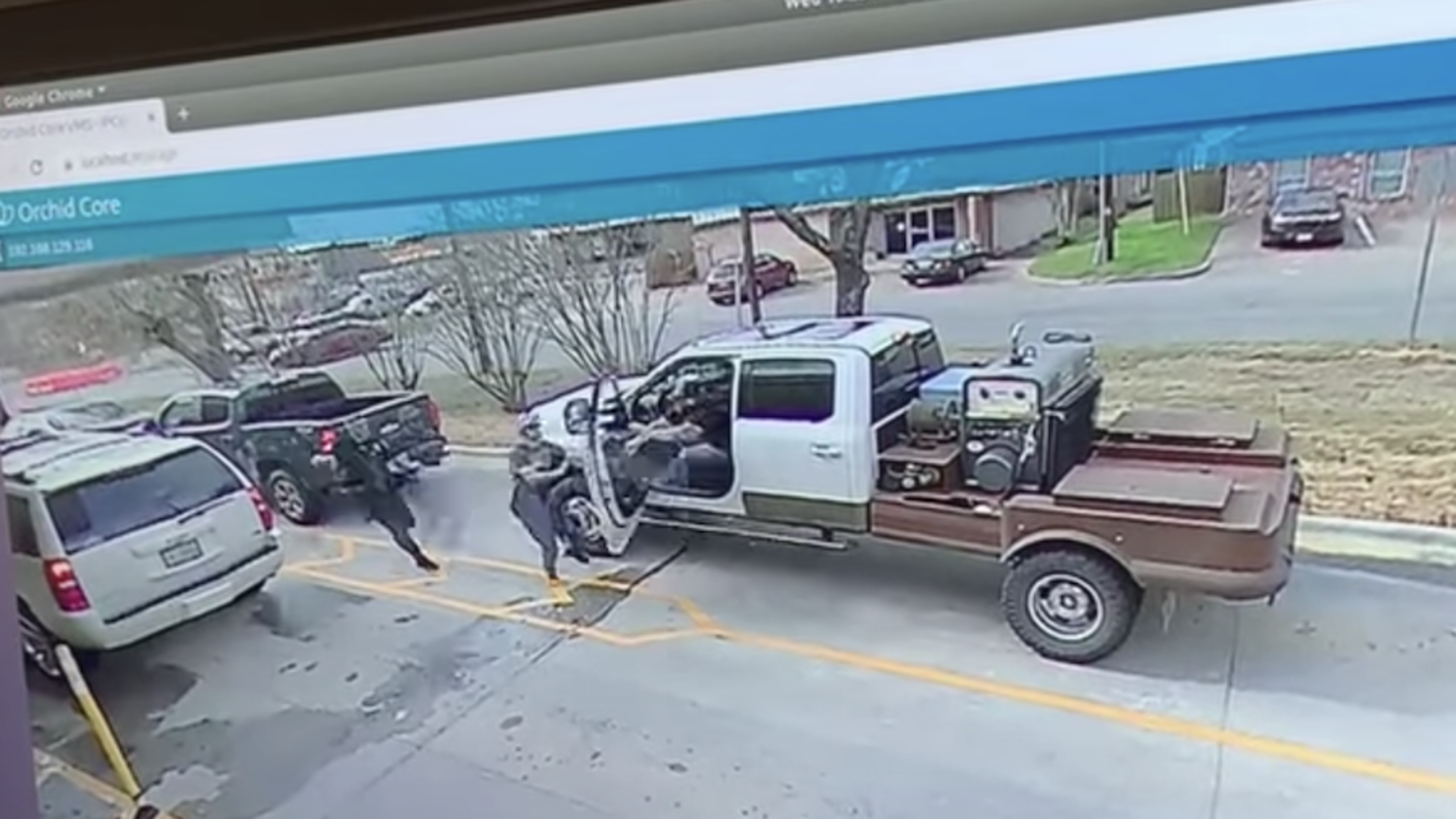 Typically, Chick-Fil-A employees are credited for their upbeat and helpful attitudes, especially while working lengthy drive-thru lanes.
But on Wednesday (March 10), it was a customer sitting at the drive-thru that was the most helpful at a restaurant located in Jacksonville, Texas.
The Jacksonville Police Department shared surveillance video footage of an incident in which a man who stole a vehicle attempted to flee from police on foot and was apprehended at the Chick-Fil-A drive-thru after crashing into the driver's side door of a truck waiting on line.
The Chick-Fil-A customer is shown opening his door and checking the fleeing suspect, who falls to the ground and is immediately handcuffed by officers at the scene. The department credited the good samaritan as being "'hangry' (but helpful)" during the pursuit.
"Today, Jacksonville Police Officers attempted to stop a man in a stolen vehicle. The suspect ran through the Chick-Fil-A parking lot. A hungry customer, who was waiting patiently for his chicken sandwich, used his door to stop the suspect," the Jacksonville TX Police Department shared on its Facebook page along with the video. "The suspect was quickly apprehended after the "HANGRY" (but helpful) citizen reminded the suspect as to why you should never run from the police."
The good samaritan also appears to jump out of his truck and make sure what appears to be a stun gun or firearm dropped by an officer is removed from the suspect's reach.
Photo: Jacksonville TX Police Department