Mickey Guyton Takes A Stand With 'Black Like Me' During 2021 Grammys
By Hayden Brooks
March 15, 2021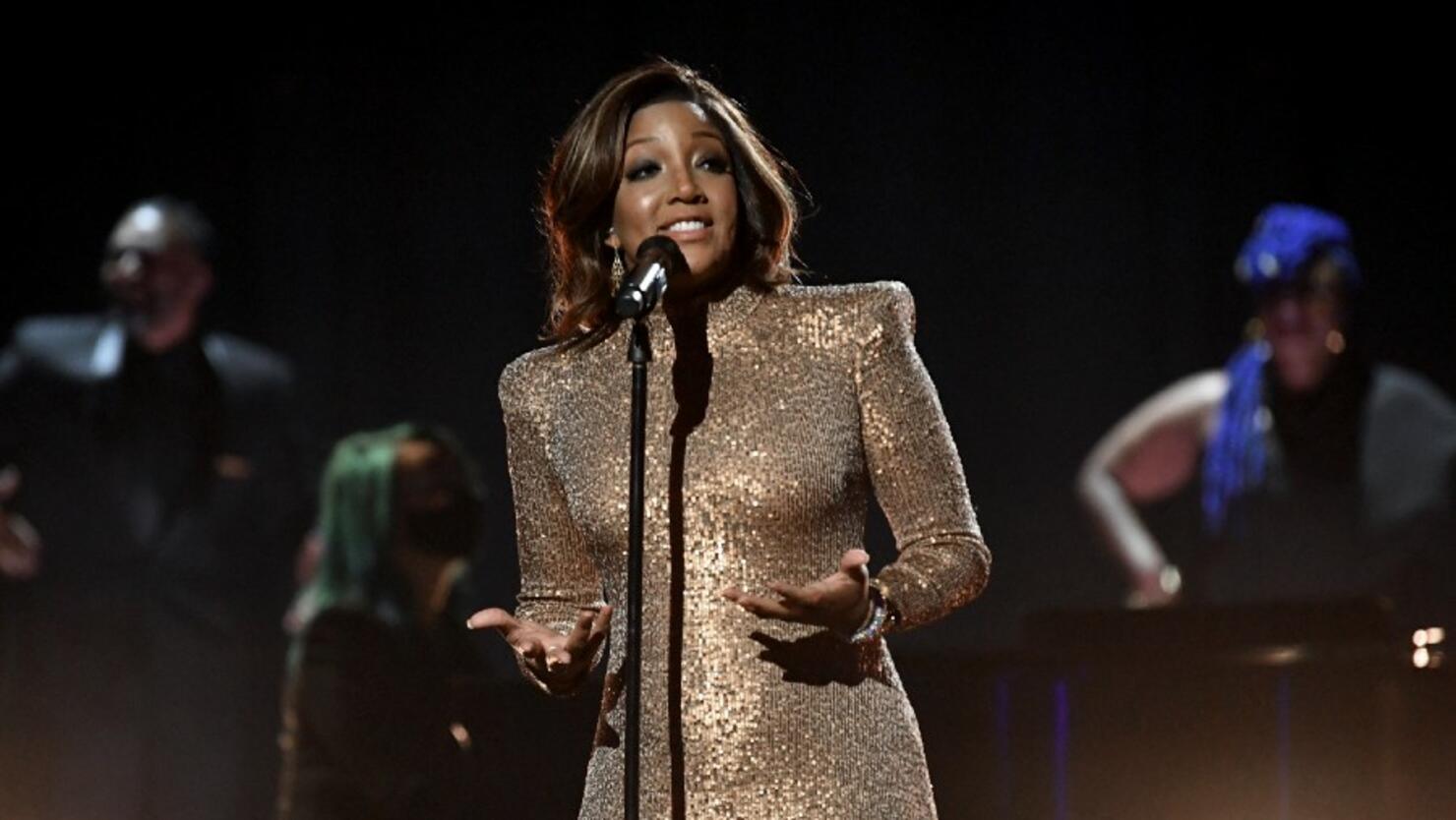 Mickey Guyton didn't walk away with the title for Best Country Solo Performance at the 63rd annual Grammy Awards on Sunday night (March 14), but the country superstar did hit the stage to show just why she was part of this year's nomination pack.
During the Trevor Noah-hosted ceremony, the new mother took to the stage, alongside a three-piece band, to perform the track, which arrived amid the 2020 protests against racial injustice. "It's a hard life on easy street/ Just white painted picket fences far as you can see/ If you think we live in the land of the free/ You should try to be black like me," she crooned during the track's hook. After the second hook kicked in, a batch of backup singers were unveiled, lifting the track to new heights with a choir of vocals.
In an interview prior to the ballad, Guyton described her number as one that will be a pivotal moment that backs her historic nomination. "This is going to be such a beautiful, empowering moment for Black people in country music," she gushed during an interview with PEOPLE. "I'm so grateful. It's going to be a powerful moment for women in music. It's such a come together moment and I am just so grateful to be part of it.
Guyton made headlines when her nomination was announced as she is the first Black female solo artist to earn a Grammy nomination in a country category. After losing the honor to Vince Gill, the singer took to Twitter to reflect on the honor, writing, "Although I didn't win this Grammy, it truly is an honor and I will forever be a Grammy nominated artist. I love you guys."