$400,000 Worth Of Marijuana Found On Flight From Sacramento To Buffalo
By Rebekah Gonzalez
March 15, 2021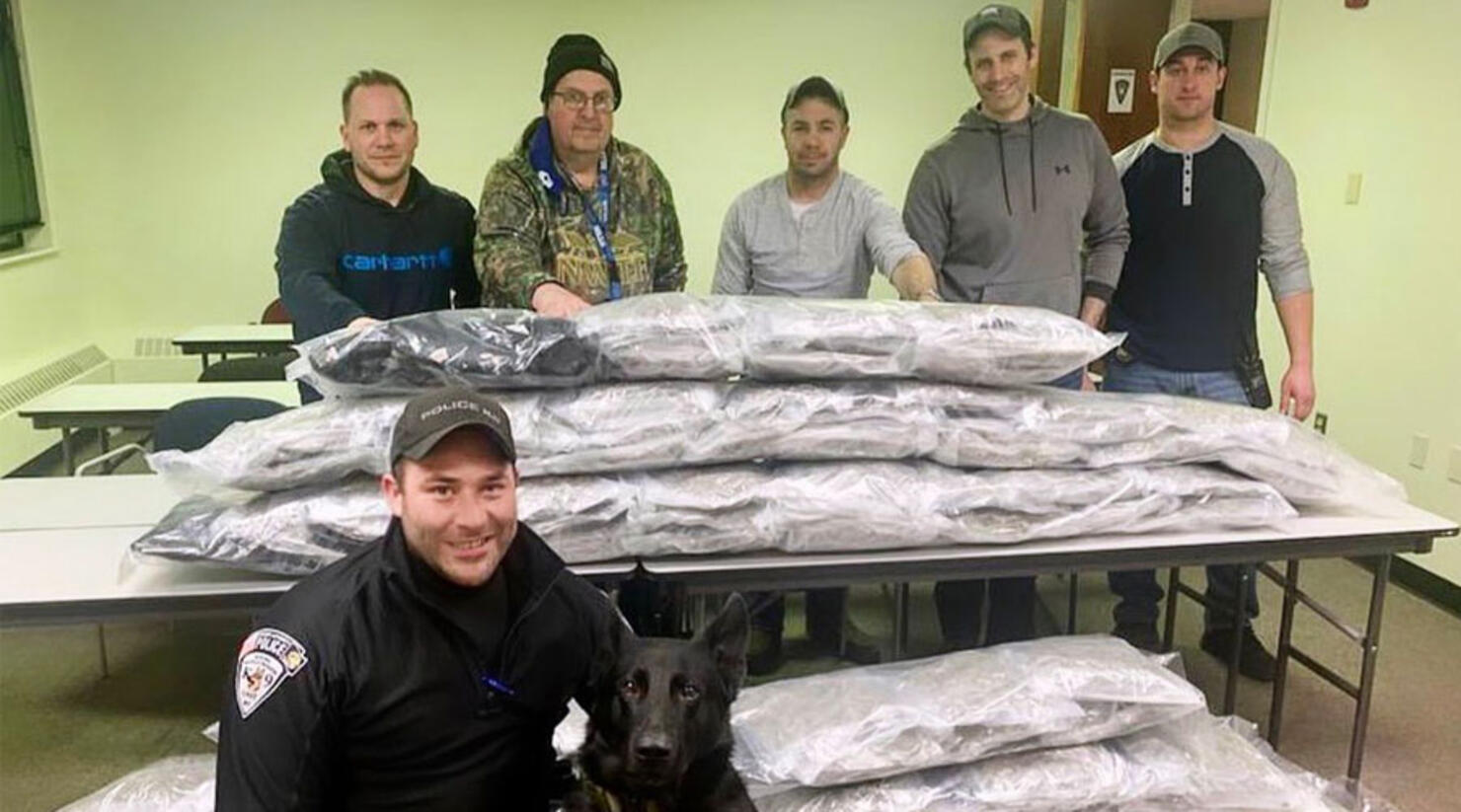 Tips from Sacramento law enforcement led Niagara Frontier Transportation Authority (NFTA) Police to about $400,000 worth of marijuana on a flight from Sacramento to the Buffalo Niagara International Airport, reports FOX40.
The NFTA said an officer was given information about suspicious bags on an inbound flight to Buffalo carrying large amounts of marijuana.
When the flight arrived in Buffalo, Officer Nesci and K9 Zev completed a "free air sniff" to check the suspicious bags.
Authorities say K9 Zev alerted them to the smell of narcotics, granting them a warrant.
"K9 Zev and his handler, Officer Nesci, were requested to respond and conduct a free air sniff of the suspicious baggage in question. K9 Zev positively alerted to the presence of narcotic odor on all 5 of the suspicious bags," wrote the NFTA police department in a Facebook post. "With the alert from K9, a search warrant was then requested and signed. The warrant was executed on all 5 bags where 120 lbs of marijuana was located. The marijuana is worth approximately $400,000.00. We want to acknowledge a job well done by our Detective Bureau and K9 Zev! #k9#workingdog"
Photo: NFTA Transit Authority Police Department