Black Sabbath Was Discussing A Biopic Prior To Pandemic Shutdowns
By Andrew Magnotta @AndrewMagnotta
March 15, 2021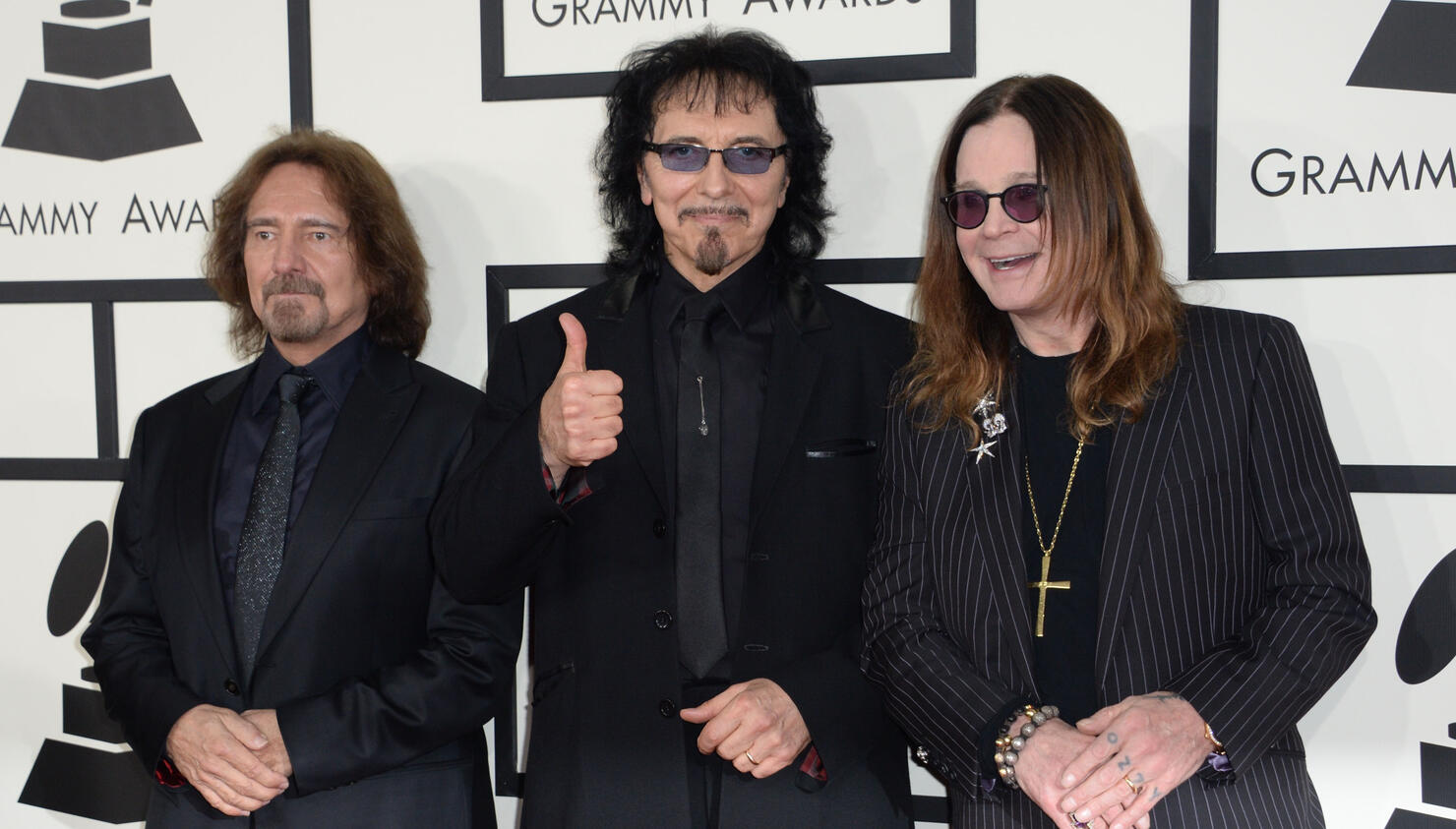 Black Sabbath co-founder Tony Iommi has confirmed that the band has explored the idea of a biopic, following in a trend sparked by Queen's Academy Award-winning Bohemian Rhapsody film from 2018.
Talking with Spin magazine, Iommi suggested there's genuine curiosity from the band's camp at the idea of doing a film. But a lot has changed since the last time it was discussed.
"Yes, there was talk of it, and I don't know what happened," the guitarist said. "It sort of went out the window when all this [coronavirus pandemic] started. But we were talking about probably 18 months ago, about doing the biopic. I haven't heard much else."
In principle, Black Sabbath's story has everything a screenwriter would dream of working with, from the band's rags-to-riches ascent, perilous backstage antics, squandered opportunities, mismanagement, divorce, drugs and eventual reconciliation.
The Black Sabbath film might be a long way from becoming a reality, but a film about Ozzy and Sharon Osbourne has been in the works for some time.
Ozzy himself acknowledged that his life story fits the rock biopic mold pretty comfortably, but he has no interest in taking an active role in the production. Last winter, he told the Los Angeles Times that he was leaving all the decisions up to Sharon and their children.
Talking about her movie to Rolling Stone, Sharon said they're determined to tell a story that's much "more real" than the heavily-sanitized version of Queen's story that was depicted in Bohemian Rhapsody.
"I hope it will be a story that everybody can related to," Sharon said of the film. "You don't have to be a fan of the music, because it's a story about a survivor. No matter what life throws at you, you pick yourself up and you start again. It's just an amazing story of overcoming everything that's thrown at you in your life."
Photo: Getty Images