Women Twerk On Police Cars, 2 Officers Hurt, 150 Arrested In Miami Beach
By Zuri Anderson
March 15, 2021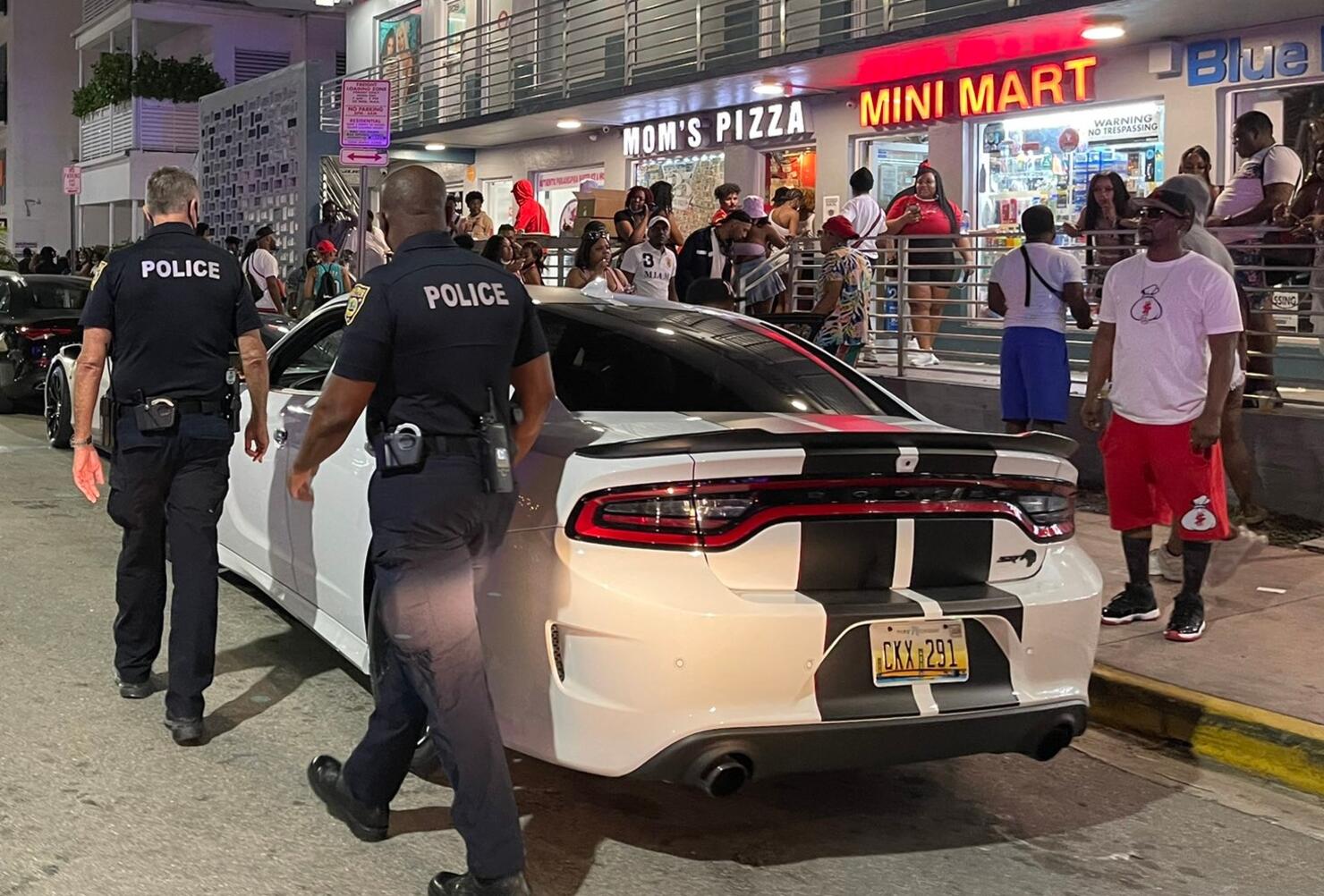 Two injured police officers, women twerking on top of police cars and more happened as Spring Breakers flooded the Miami Beach area over the weekend, Local 10 reported.
Thursday night (March 11), Miami Beach police said some people threw bottles at officers on Collins Avenue and 11th Street, leading to three arrests. A couple officers got hurt while dealing with a massive crowd near Eighth Street and Ocean Drive on Friday (March 12), according to Miami Beach Officer and spokesman Ernesto Rodriguez.
"While taking a subject into custody, officers were forced to utilize pepper balls to disperse members of the crowd who were disorderly and surrounding officers," Rodriguez said. "Several subjects have been detained. Two officers were injured and have been transported to the hospital."
Reporters said nearly 120 people were arrested Friday night on South Beach. Forty-two of those arrests were felonies that involved guns, drugs and cash confiscated by police, officials added.
Miami Beach Mayor Dan Gebler said strict measures would be in place before the weekend, citing the coronavirus pandemic and rising crime by tourists.
"Right now, we have to have an expectation of conduct from the people who are visiting," Gelber said. "If you can't meet that expectation, go somewhere else." The city's marketing campaign also noted that drinking alcohol and smoking marijuana in the public are arrestable offenses.
Police said crowds were much calmer come Saturday (March 13), and officers only arrested 30 people. On Sunday (March 14), no major events were reported, according to Local 10.
The spring break season ends on April 12.
Photo: Miami Beach Police Department