Tiffany Haddish Shades Nicki Minaj In Leaked Audio
By Peyton Blakemore
March 16, 2021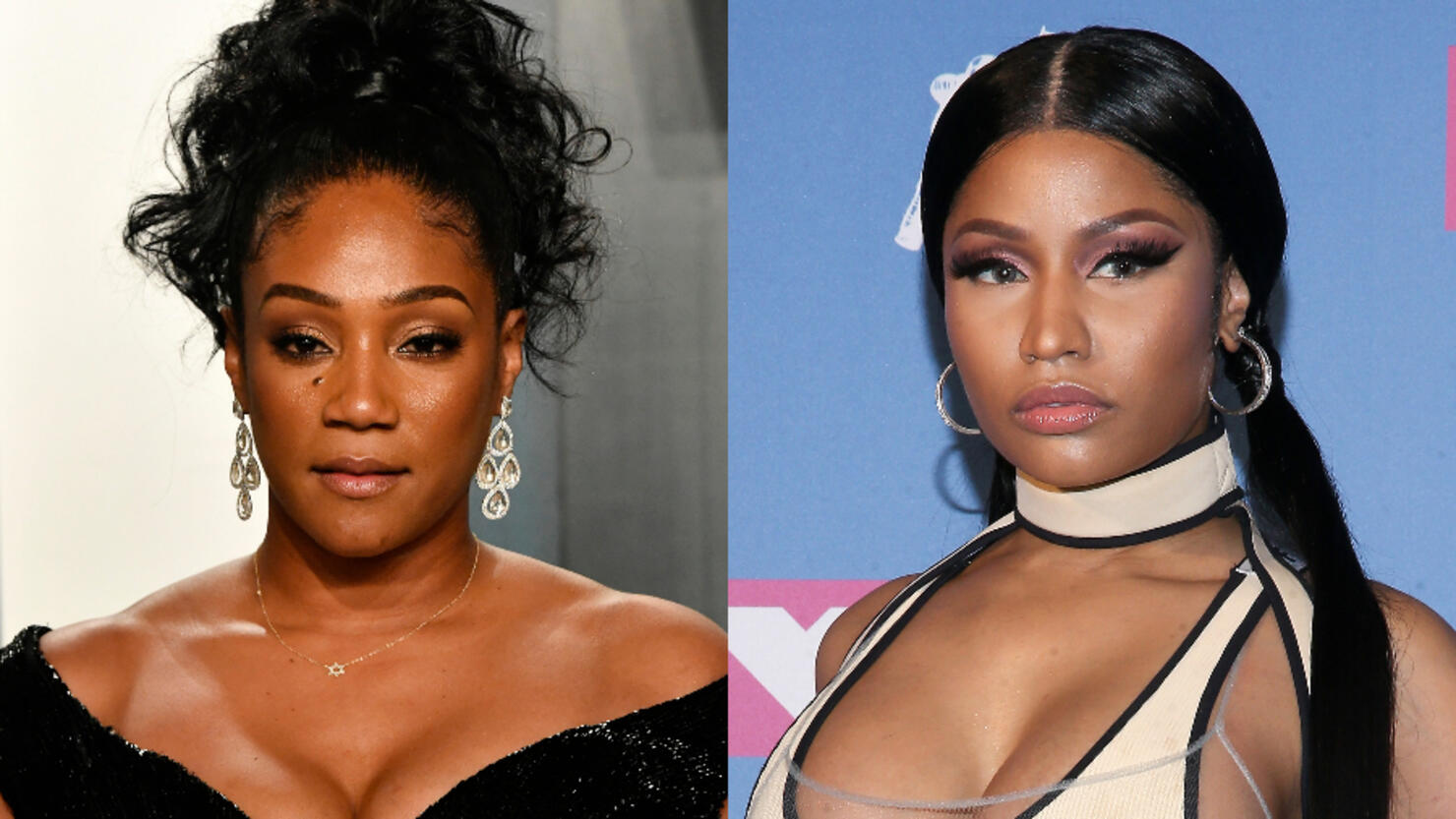 Well, it would be safe to assume Tiffany Haddish is not the biggest Nicki Minaj fan.
During a recent appearance in a Clubhouse chat, the 41-year-old comedian and actress threw major shade at the 38-year-old rapper after a fan compared her to Nicki.
"You're like the Nicki Minaj of comedy right now. You're just killin' the motherf***in' game," the fan said in leaked audio from the invitation-only audio-chat app.
Another person then shot down the comparison, saying "unlike Nicki, she shows up on time," to which Tiffany replied, "And unlike Nicki, I treat everybody with respect and dignity."
YIKES! Audio Of Tiffany Haddish Responding To Being Labeled The Nicki Minaj Of Comedy Surfaces, " Unlike Nicki I Treat Everyone With Respect" pic.twitter.com/Fqk3faGUkU

— NOIR ONLINE (@noironlineorg_) March 15, 2021
While fans still aren't sure what triggered Tiffany's response or what is behind her beef with Nicki, some have pointed out that their issues may stem from the 2018 MTV VMAs.
When Tiffany made a joke about Fifth Harmony during the show, Nicki called out the comedian later in the evening while accepting a moonman.
"And Tiff, don't be coming for Fifth Harmony 'cause Normani is that b*tch," the "TROLLZ" rapper said.