What COVID Restriction Changes Mean For Penguins And Pirates' Attendance
By Jason Hall
March 16, 2021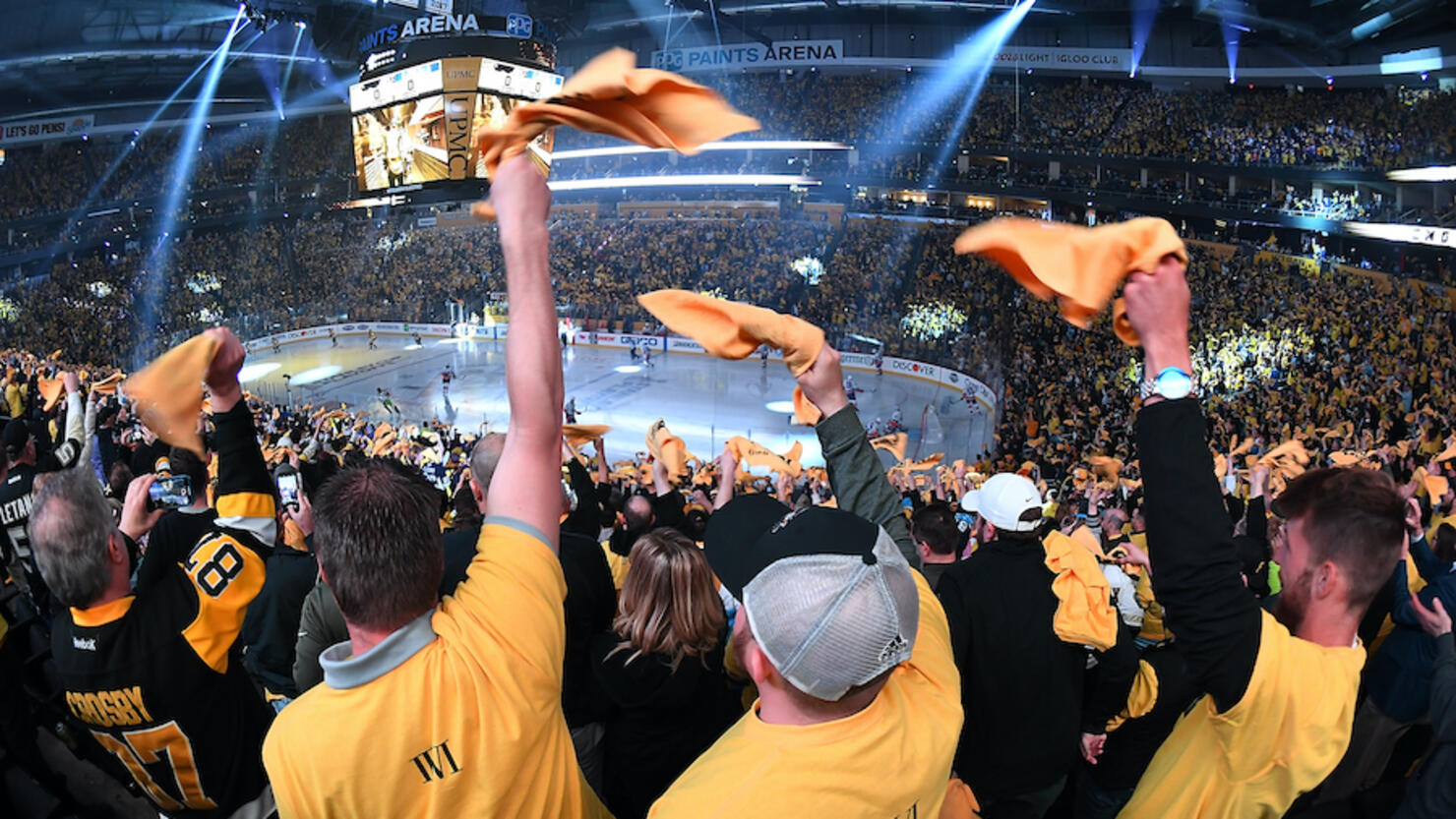 Governor Tom Wolf's announcement of looser COVID-19 restrictions in Pennsylvania on Monday (March 15) is good news for fans hoping to attend sporting events in Pittsburgh next month.
Gov. Wolf's order now allows the maximum capacity for indoor events to increase from 15% to 25% regardless of venue size, as well as 50% capacity for outdoor events regardless of size beginning April 4.
The Pittsburgh Pirates, who will host their first home game of the 2021 season at PNC Park on April 8, will be allowed to host about 19,000 fans as of Opening Day.
The Pittsburgh Penguins, who began hosting fans at a limited capacity this month, can now allow nearly 5,000 fans to attend home games at PPG Paints Arena. The Penguins confirmed they will begin hosting fans at an increased capacity for their April 15 matchup against the Philadelphia Flyers on April 15:
"Today's announcement by Governor Tom Wolf and the Pennsylvania State Department of Health, allowing us to increase capacity at PPG Paints Arena to 25 percent as of April 4, is great news for the Penguins and our fans," the franchise said in a statement obtained by WPXI. "We are grateful to Governor Wolf, Secretary Beam, County Executive Fitzgerald and Mayor Peduto for their leadership and support. We are coordinating very closely with UPMC on our plan to increase to 25 percent capacity from the current 15 percent, using lessons learned during the first five games. We are still working out the details of the new order, but our plan is to welcome just under 5,000 fans when the Penguins play host to the Philadelphia Flyers on April 15 -- our first home game after the new guidelines go into effect."
The loosened restrictions announced on Monday also allow restaurants to resume bar service; alcohol can be purchased without food; the curfew for removing alcoholic drinks from tables will be lifted; and indoor dining capacity will be increased to 75% for restaurants that have self-certified and undergone the self-certification process effective April 4.
Restaurants that have not self-certified are now allowed to raise capacity to 50%. The state of Pennsylvania is still encouraging outdoor dining, curbside pick-up and takeout options in an effort to adhere to social distancing guidelines.
Restaurants are also required to continue following CDC guidelines for the ongoing COVID-19 pandemic including mask-wearing and social distancing of at least 6-feet between tables.
Other businesses that are now allowed to increase capacity to 75% including gyms, casinos, theaters and malls others.
Photo: Getty Images