Papa Roach Reveal They Have 'A Banger Of An Album In The Can'
By Taylor Fields
March 19, 2021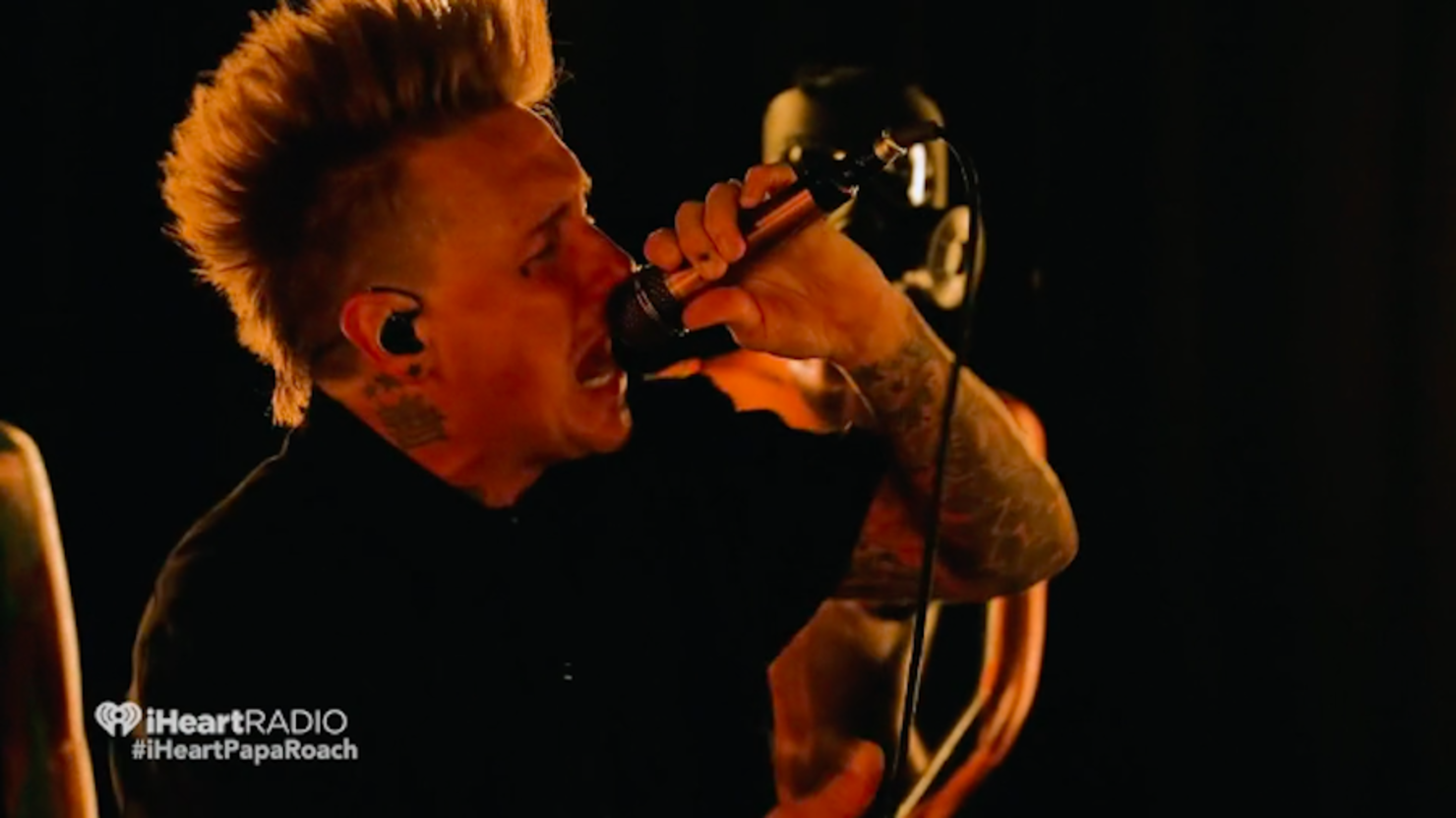 Papa Roach hit a big milestone as the band released their second greatest hits album — Greatest Hits Vol. 2 — The Better Noise Years. The band celebrated big during their exclusive iHeartRadio Album release Party the night before the collection of songs' official release, and opened up about the tracks on the project, as well as teased the new music they've been working on.
Greatest Hits Vol. 2 — The Better Noise Years features 12 of Papa Roach's top 10 hits from over the last ten years. With 21 tracks in total, including three unreleased remixes and two unreleased acoustic recordings recorded live at the YouTube Studios in NYC. The project also features a guest appearance by Asking Alexandria's Danny Warsnop on "Broken As Me" (the original version of the song is from the band's 2015 album F.E.A.R.).
During their iHeartRadio Album Release Party, Papa Roach performed songs including "Born For Greatness," "Scars" and "Last Resort," as well as listened along — with a few lucky fans via Zoom — to "The Ending," "Broken As Me," "Help," "Gravity," the live acoustic version of "Face Everything and Rise" and "Last Resort Reloaded" with Jeris Johnson.
The guys also opened up about their success as a band together, and teased their new music during a Q&A with iHeartRadio's Shroom. The band's Jacoby Shaddix explained of the relationship with his bandmates all these years:
"This family that we've created through music has been a blessing, and we've had some really great times together and we've had some struggles together in the business and in our personal lives. And we've always been there for each other through all those moments, and when we get in through that rugged stuff, that glue that we stick it back together with, it just bonds us tighter and it makes the brotherhood stronger. And, it's not just about the band also, it's our relationship with our fans too, man. It's such a valuable, integral part of what we do and who we are. We feel the love. And, I just think that relationship amongst the band, and we're making music that's exciting and the fans get ahold of it and they're feeling it. And then we get together at a live show and then we celebrate it. That's where the magic is. And looking forward to getting back to that. But, I think that that honest relationship between the band and the fans is just where the magic is."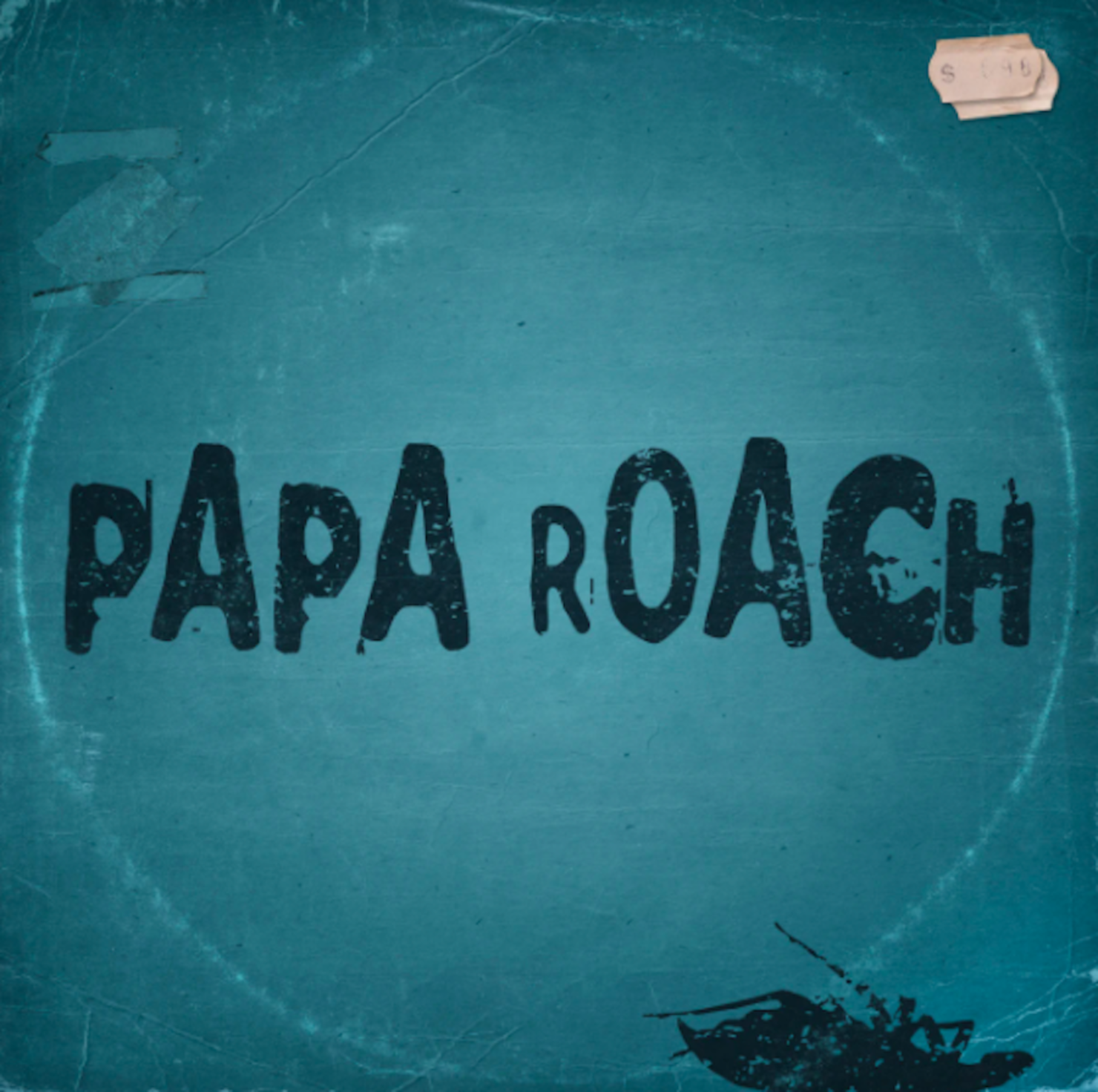 Papa Roach last released an album in 2019 (Who Do You Trust?), and have been using this time at home during the pandemic to work on new music. The band explained that they rented a house in the mountains while writing and recording their new music and shared, "When people hear the new music, it's going to show just how much fun we had, and how focused we were, and how natural and in a dark time, we were able to, luckily, just focus on being creative, which is very, very healthy for us. We're very blessed for that."
Although fans won't be able to hear the full album until next year, Shaddix explained that the band plans on releasing some new songs later this summer. And speaking of new songs, Jacoby opened up about the song wrote for his father, "No Apologies." He explained:
"He hasn't heard it yet, man. I want to play it for him. I don't want to send it to [him], I don't even know if he knows how to use the internet, to be honest. I just got to drive down in the Hills and go find that old man and play him that track. But, the song is about forgiveness. It's about understanding and moving on. Forgiveness is a powerful theme in my life and being able to let stuff go, because I have a tendency to just ... like grabbing the weight and just carrying it on my shoulders. And it's a drag, it f***s me up, man. It drives me down. So, I had to put a nail in that and just put it into a song. When we put stuff into song, it just seems so final to me in a way. And as far as when you guys are gonna hear the record, I mean, we're gonna start dropping songs this summer — later in the summer. So, not sure when you'll hear 'No Apologies,' but new music will be coming out and we're going to build up to a release in 2022, and yeah, man .... we got a banger of an album in the can. I'm driving back down to LA to cut some more vocals on some stuff and just, we got the process. We're just going to continue it rolling because we're still locked up, out here in California, at least."
Elsewhere during the album release party, Jeris Johnson made a guest appearance to surprise Papa Roach. Johnson is featured on "Last Resort Reloaded," a revamped version of the band's 2000 hit, and when it's safe to tour again, fans may just see him on the road with the guys too. Jeris said:
"It's something that we've talked about, talked about joked about enough times now that is seems like its probably just gonna manifest itself into reality at some point. Especially, we've talked about doing Russia and Europe and stuff like that. So, I am one hundred percent sure that we will share the stage at some point for one reason or another. How could I not? I've honestly gotten really close to these guys, and gotten to know them really well over the last couple of months. It would actually, I think, be really smooth. Because all you guys are done with your partying phases, you know, we're all settling down and stuff, and I don't party or go nuts, so I also wouldn't wanna tour with somebody that was gonna, like, go ape sh** on tour. So, I think it would be perfect."