Calm's Hour-Long 'Sleep Remix Series': Ariana Grande, Post Malone & More
By James Dinh
March 18, 2021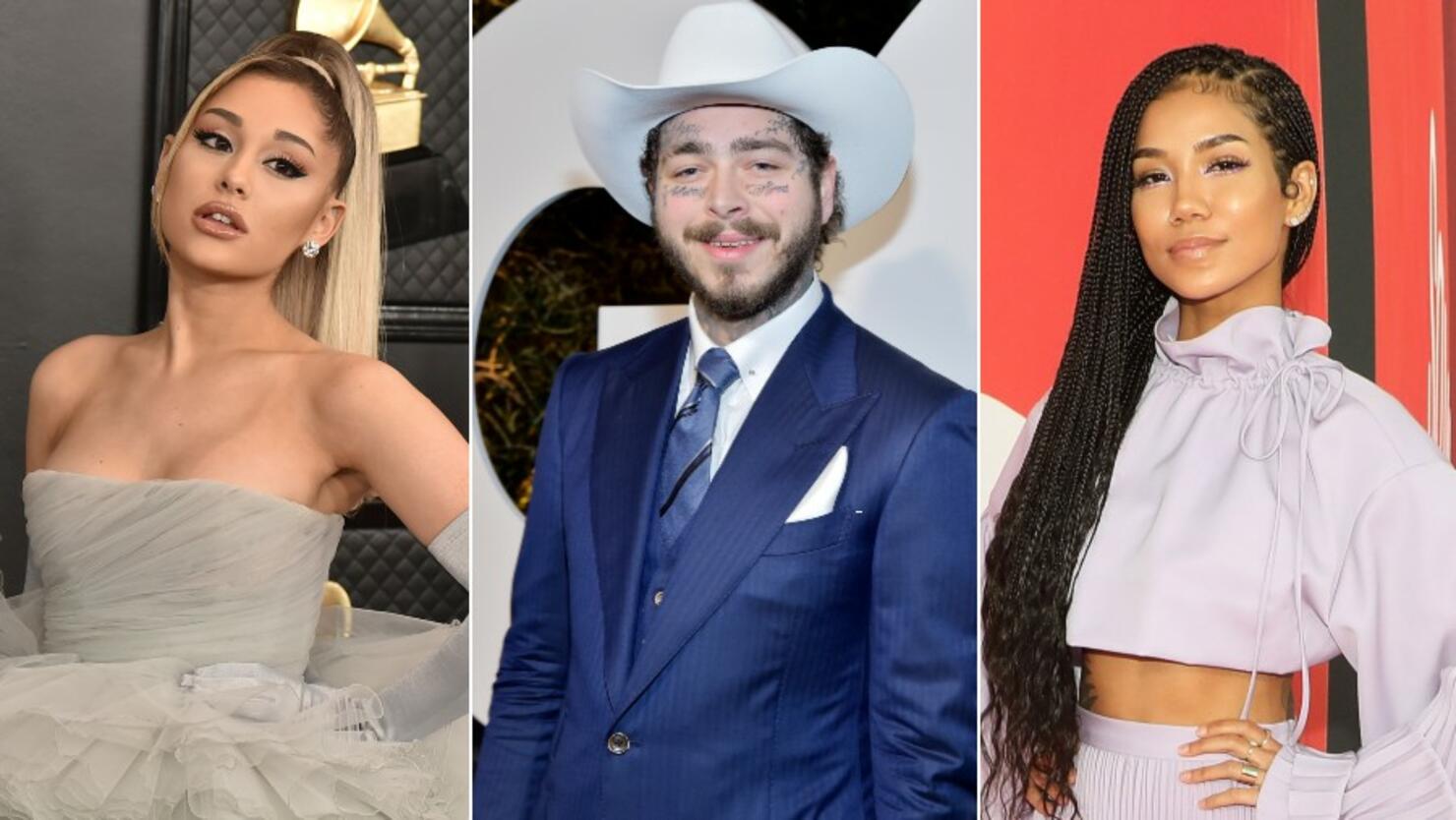 If you ever wanted to fall asleep to hour-long mixes of Ariana Grande, Post Malone and Jhené Aiko, the Calm app has you covered with their recently-announced "Sleep Remix Series."
On Wednesday (March 17), the relaxation app announced it will drop hour-long remixes of hits by Universal Music Group acts on Friday in conjunction with World Sleep Day. Michael Acton Smith, co-founder and co-CEO of Calm, revealed that the Calm team conceptualized the idea to extend mixes in an effort to make more effective sleep music. "Even if something is really soothing, you can't always get into a flow state and drift off to sleep. You have a song for a few minutes and then you go onto the next one and the next one," Smith told Rolling Stone.
Among the tracks featured in the series include "Circles" by Post Malone, "Golden Hour" by Kacey Musgraves, "Breathin'" by Ariana Grande, "Sola" by Luis Fonsi, "While We're Young" by Jhene Aiko, "Double Rainbow" by Katy Perry and "Wonder" by Shawn Mendes.
The "Sleep Remix Series" is part of a new partnership between UMG and the app. Cynthia Sexton, UMG's executive vice president of Music Curation, told Rolling Stone that the company will then be "allowed to distribute the music to standard streaming platforms if the move feels right."