WATCH: Blake Griffin Appears To Forget Which Team He's On
By Jason Hall
March 18, 2021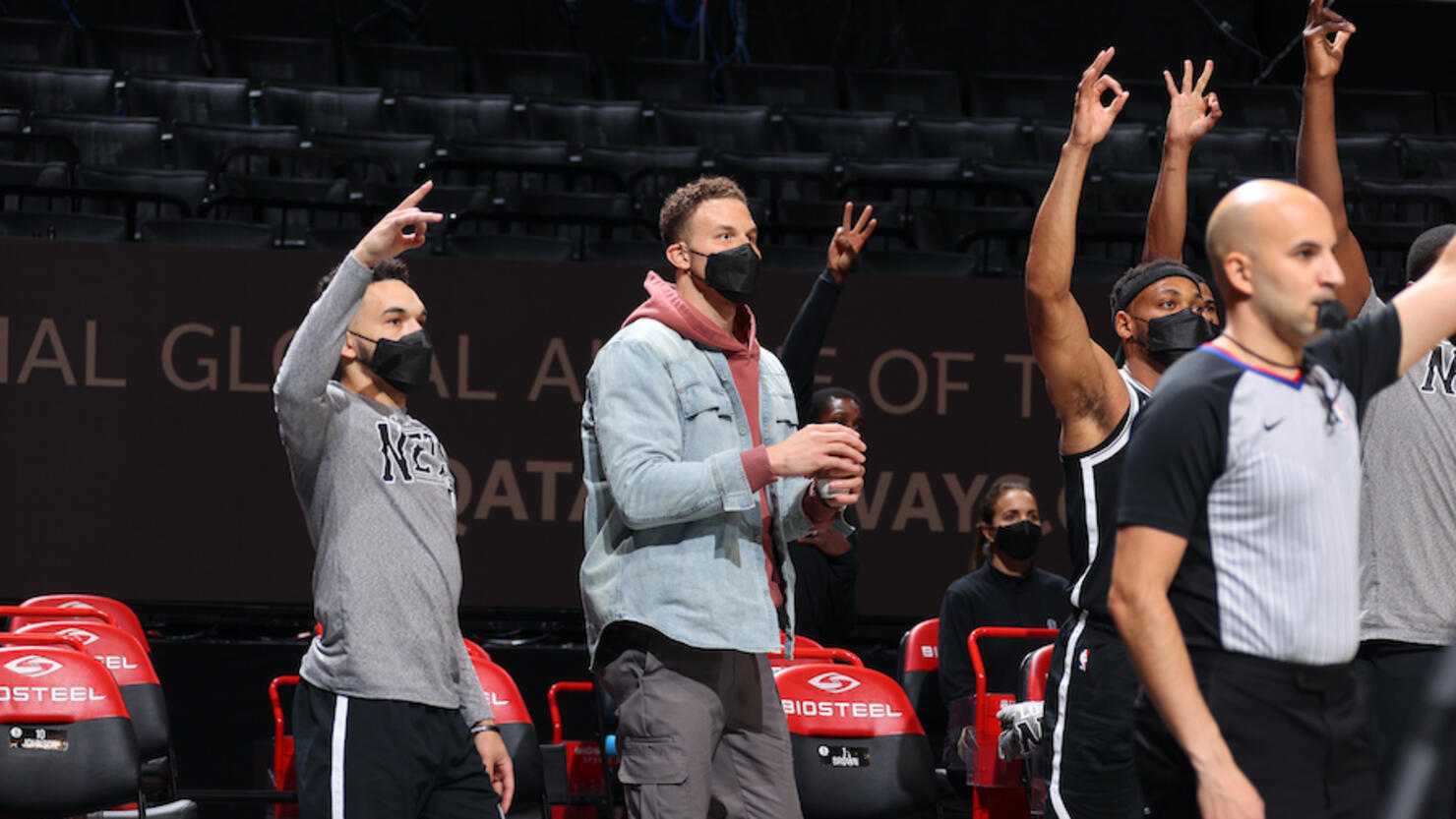 It appears Blake Griffin may still be adjusting to life with his new team.
Griffin's current team, the Brooklyn Nets, faced his former team, the Detroit Pistons, last Saturday (March 13) and the former All-Star, who was inactive for the game, seems to have caught himself celebrating for the wrong team.
In a video initially shared by Twitter user @PistonsHateMe, former Pistons teammate Isaiah Stewart throws down a two-handed dunk under the basket. Griffin, who is sitting in the background, claps his hands once quickly before he seems to realize the mistake.
The tweet of the incident was shared on Monday (March 15) and has since been re-shared by others, including the Hoops Nation YouTube account.
In fairness, Griffin did spend the past four seasons with the Pistons and has yet to appear in a game since being acquired by the Nets earlier this month.
Nets Daily reporter Chris Milholen reports Griffin has already been ruled out for Friday night's game against the Orlando Magic due to injury management for his left knee.
But the former No. 1 overall pick is optimistic for a return to glory during his tenure with the Nets, specifically predicting he will reclaim his past dunking prowess during an interview with ESPN's Malika Andrews after signing with Brooklyn.
Photo: Getty Images