These Washington Eateries Made It On Yelp's "Top 100" In 2021
By Zuri Anderson
March 19, 2021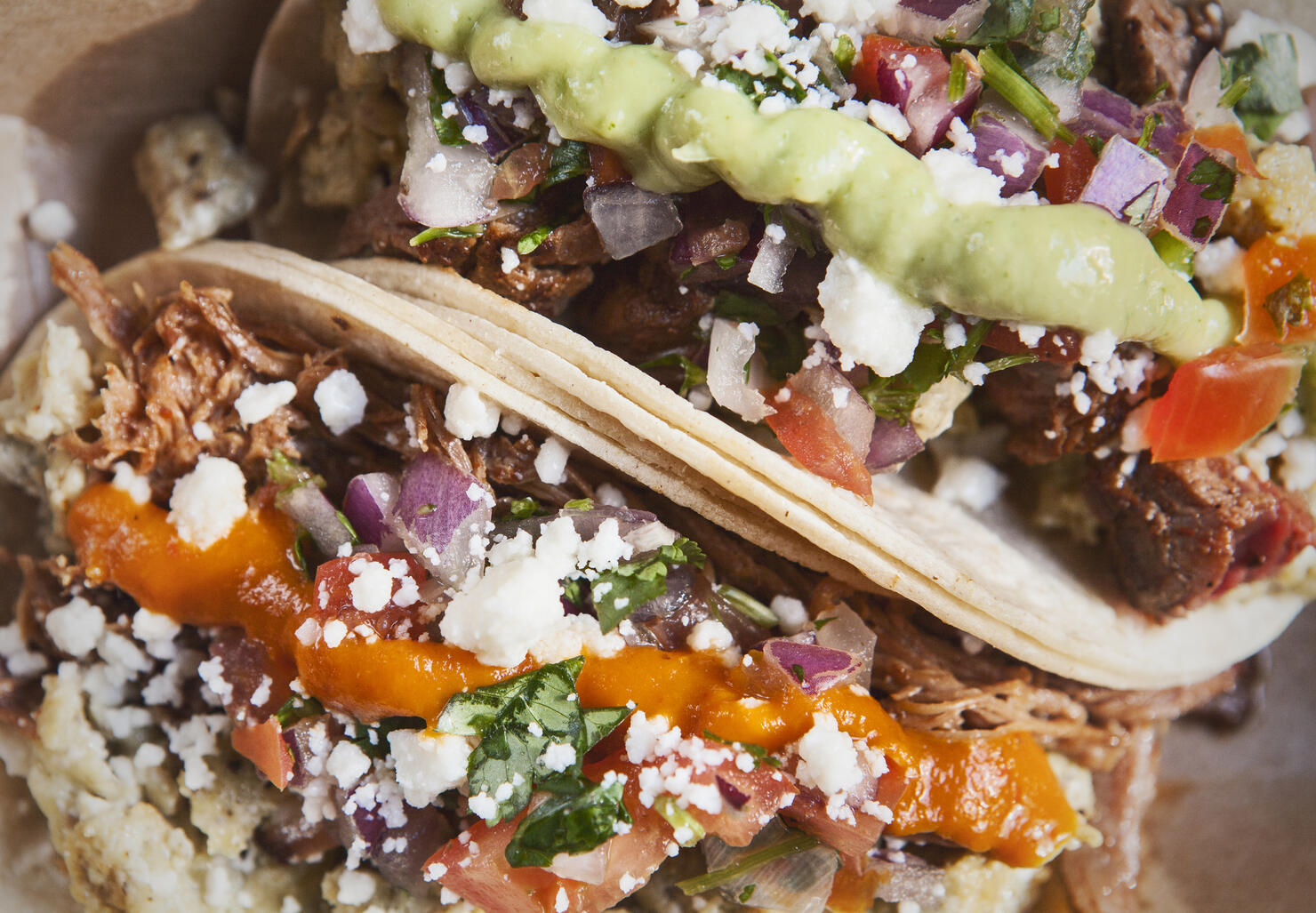 It's that time again -- Yelp put out their "Top 100 Places to Eat in 2021," and three Washington spots made the list!
The website said they asked Yelpers last December to tell them about their favorite restaurants and put the list together after going through thousands of suggestions.
"In our eighth annual list, you'll find eateries from across the US that run the gamut of dining experiences. Whether you're looking for a white tablecloth experience or a grab-and-go vegan deli sandwich, there's something for every taste and budget on the list," the website wrote.
Without further ado, here are the three Washington restaurants who impressed Yelpers!
This was the highest-rated Washington restaurant on the list! Sushi J came in the No. 14 spot, and Yelpers are raving about their dishes and its clean and convenient location. Some of the most popular dishes seem to be the seared salmon variations and sashimi bowl combos. As the name suggests, you can get different kids of sushi and sashimi dishes alongside poke bowls. And don't worry about pickled ginger, wasabi and soy sauce -- Yelpers say they'll give you plenty!
Here are a couple comments from recent customers:
"I came by at 12:15pm on Sunday and placed an order for the 10 pc seared salmon half spicy/half regular and a salmon chirashi bowl... the seared salmon was delicious. I had not ordered this in a while and it just melts in your mouth. I saw that they have a super spicy version of this for those who love spicy now," Jenny C. wrote.
"Went with the spicy seared salmon combo and the sashimi bowl combo. Both were fantastic, generous in size, and easily fed 2 (could have shared amongst 3 if you aren't too hungry but looking for a bite). The seared salmon was definitely our favorite out of the two but you really can't go wrong with either. The sashimi combo had large cuts of fresh sashimi on top and like others have mentioned, surprise portions of salmon and tuna poke underneath (which was our favorite part) atop sushi rice and mixed greens," Allison G. said.
Sushi J is open for delivery and takeout. You can find the restaurant at 15600 NE 8th St Ste PM41.
Pomodoro was ranked at No. 76 on the list and is home to some authentic Italian and Spanish cuisine. Yelpers were very impressed by the service, especially from the owner, their clean and COVID-19 friendly approaches and the tiramisu! When you're not indulging in the pasta or paella, you're probably enjoying the free bread with cilantro butter! Don't forget to order some tapas, too.
Here's what a couple customers had to say:
"Flavorful, authentic, distinctive and genuine flavors! The server was so knowledgeable and we took his recommendations for main course. Later we realized that the server was the chef/owner. What a treat! Kids were overjoyed with their meals.," Parul S. wrote.
"This classy spot was the best Italian food I've ever had the pleasure of eating. Not only was this place delicious but the service was wonderful. The incredible amount of flavor packed inside each dish was immaculate. I highly recommend this lovely place if you appreciate authentic Italian cuisine," Sydney L. said.
Pomodoro is located at 2366 Eastlake Ave E, and they're open for dine-in and takeout.
This food truck was as the No. 85 choice for Yelpers across America! Yelpers are praising El Maestro for the great prices, delicious flavors and assortment of proteins. There are other options on the menu, such as burritos, mulitas, carne asadas, tortas and quesadillas. You can also get some yummy horchatas, if you're in the mood! Most of the Yelpers are recommending the carnitas tacos!
This is what two customers had to say about the restaurant:
"My favorite Tacos on the Eastside! 5 star! Carnitas was my favorite, very flavorful with some crispy bits! ... Then Asada and adobada was pretty flavorful also. The chicken was not... pretty basic, nothing special. All the meat was great, juicy, not dry or chewy. The best is the perfectly grilled, double-corn tortilla which I feel is absolutely necessary for a taco. At $2 each (increased recently from $1.75), it was the perfect meal." Jen L. wrote.
"Good street tacos full of flavor with onions and cilantro and you can top with mild or spicy salsa and lime. I get the carnitas tacos - meat isn't dry at all but also isn't drenched in oil/grease. $1.75 - 2 a taco depending on what you get. They have other options like burritos, tortas and a carne asada plate and horchata which I have yet to try. The pepper has a kick be warned! But bite into the taco and pepper after, best combo!" Lexi N. said.
El Maestro del Taco hangs around the Bellevue area. They also do delivery through DoorDash and Grubhub.
Here were the Top 10 restaurants featured on the list:
Kelley Farm Kitchen – Harpers Ferry, WV
Mazra – San Bruno, CA
Local Expedition Wood Fired Grill – Alpharetta, GA
Heat Da Spot – Washington, DC
Simon's Hot Dogs – Scottsdale, AZ
Arun's Indian Kitchen – Coral Springs, FL
Halls Chophouse – Charleston, SC
1618 Asian Fusion – Austin, TX
Intentional Food Cafe and Market – Mesa, AZ
Enat Ethiopian Restaurant – Charlotte, NC
To see the other entries, and why they're so popular among Yelpers, click here.
Photo: Getty Images