Carrie Underwood To Perform 'My Savior' Album During Easter Sunday Concert
By Taylor Fields
March 22, 2021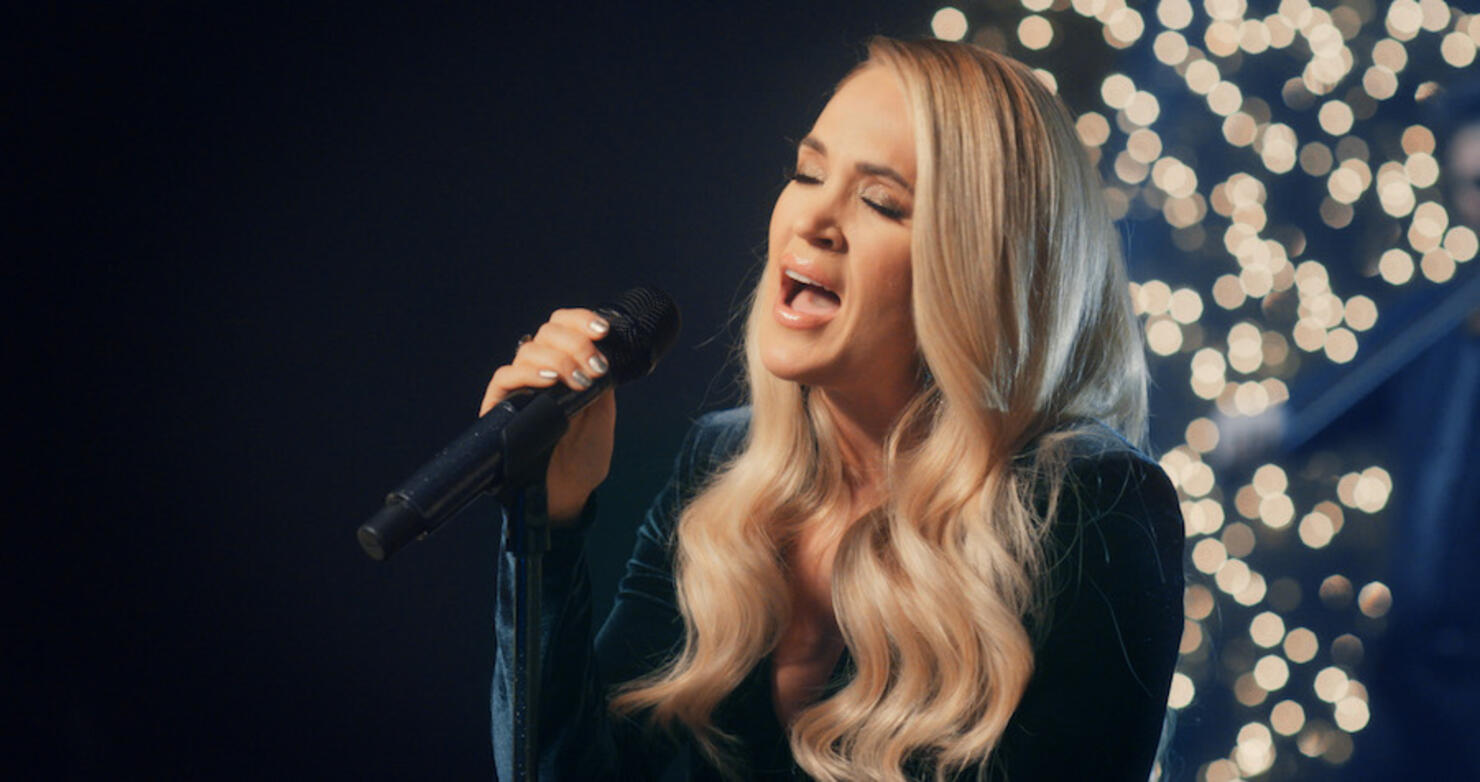 This year, Carrie Underwood is spending Easter Sunday with all of her fans worldwide. In celebration of the release of her new gospel album My Savior, the country star is performing the album live from Nashville, Tennessee during a special concert at the Mother Church of Country Music — the Ryman Auditorium.
Underwood announced the concert on her social media, and in a video, explained, "My brand new gospel album, My Savior, will be available everywhere this Friday. I've enjoyed being able to make new music that I'm passionate about over the past year and I really can't wait to perform it all live. So, I was thinking, what better day to perform these songs for you than on Easter Sunday. And what better place than from the Mother Church of Country Music."
And in a statement via a press release, she added, "This is an album I have always wanted to record and I'm thrilled to be able to bring these uplifting, inspirational songs to life in this special way. It means so much to be able to bring this event to people in their homes on a day that holds so much meaning for us spiritually and to be able to raise much needed funds and awareness for the incredible work of Save the Children as we celebrate the importance of family."
During the free show, fans will be able to donate to Save The Children.
As she performs songs from My Savior, a few of Carrie's collaborators on the record will also appear during the concert, including CeCe Winans who is featured on the album's "Great Is Thy Faithfulness," NEEDTOBREATHE'S Bear Rinehart who appears on "Nothing But The Blood of Jesus," as well as Southern gospel and harmonica legend Buddy Greene and Mac McAnally.
Fans can tune in to watch "My Savior: Live From The Ryman" on Easter Sunday, April 4th at 11am CT/12pm ET/9am PT via Carrie's official Facebook page. The show will then remain exclusively on Facebook for 48 hours.