20 Years Later, The Early Aughts Cover Of 'Lady Marmalade' Still Hits
By James Dinh
March 26, 2021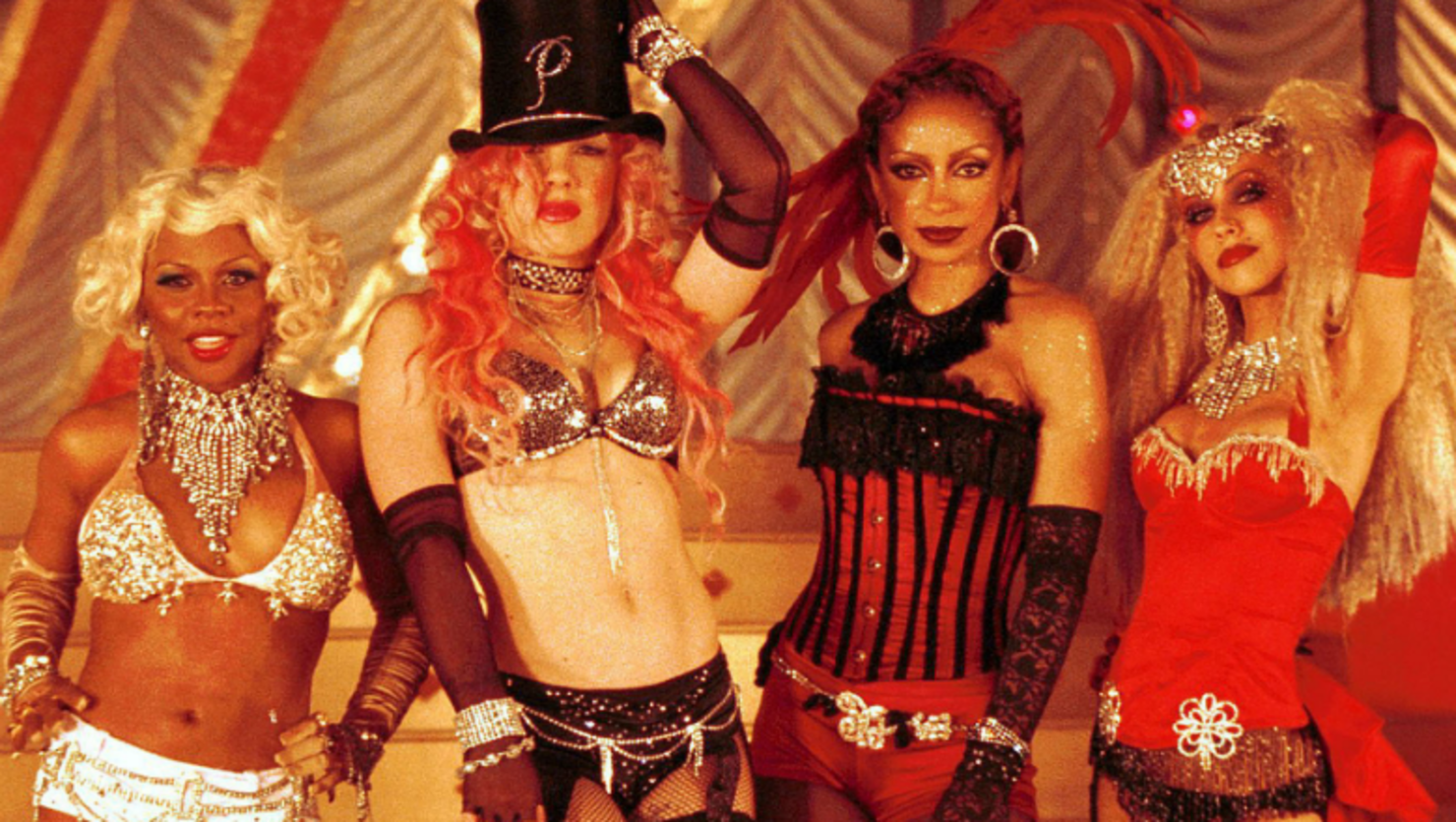 When the LaBelles released "Lady Marmalade" in 1974, frontwoman Patti LaBelle apparently had no idea of the explicit nature behind the song's French catcall, "Voulez-vous coucher avec moi ce soir?" Inspired by New Orleans sex workers, the track became one of her biggest hits, but it goes without saying, that the all-star line-up comprising of Christina Aguilera, Pink, Lil' Kim, Mya and Missy Elliott was all too aware of the raunch of the coming out party when they were recorded their rendition of the song in 2001.
"Lady Marmalade" has been covered by dozens of acts in the years since the LaBelles' release, but none of the renditions have made the kind of noise that the Elliott and Rockwilder-produced cover had and that included a stamp of approval from LaBelle herself. The Grammy-award winning smash, which served as the lead single to the soundtrack to Baz Luhrmann's Moulin Rouge!, went on to reign supreme on the Billboard Hot 100 for nine weeks, a feat that was toppled only a decade later by Iggy Azalea and Charli XCX's "Fancy."
In honor of its 20-year anniversary, iHeartRadio is revisiting the iconic track and its accompanying music video by digging through the archives and speaking with some of the creators behind its release. Scroll on below to learn a few fun fact facts about the song and Paul Hunter-directed clip.
An international artist had previously been considered for the all-star line.
Before locking in on the final line-up, the industry players behind the 2001 cover of "Lady Marmalade" had considered other options. "I was told after the song's success that a few other artists were being considered on the record in the beginning phase," Mya told iHeartRadio of the song's early career success, adding, "I was only aware of one other recording artist at the time, who was from a different country."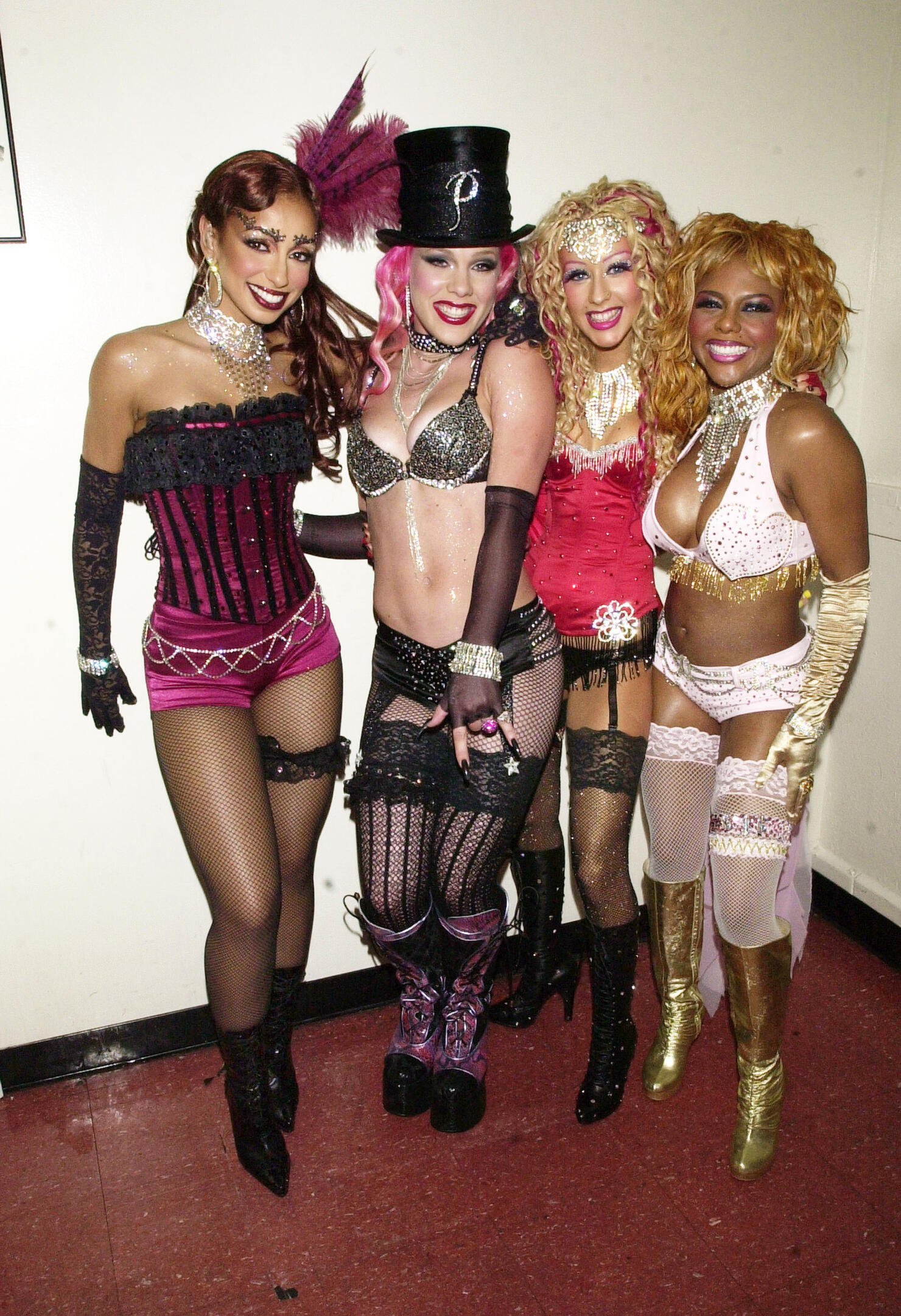 Pink wasn't happy with her music video prop because of potential comparisons to Britney Spears.
Choreographer Tina Landon decided on giving the stars props to play with amid their choreography, so that they could incorporate some attitude into the mix. "When you have a prop and you can choreograph with a prop, it not only adds to the overall attitude of the overall vision, it just gives the person something to work with," Landon explained, before citing Pink's issue with using a chair as a prop. "She was resistant because Britney Spears' ['Stronger'] video had just come out, where it was all a chair routine. I hadn't seen it, so I was like, 'Oh crap.' I was ready to go. We reworked it so that it was not a choreographed chair routine. The chair was just in the room with her."
Mya signed onto the all-female collaboration without knowing the cover song.
There wasn't much convincing that Mya needed to get on board with the idea of an all-female cover track. "I recall just one convo with management taking place about a collaboration with other women. That's it," she recalled. "I was only aware of Missy and Christina Aguilera at the time. And just with that small bit of information, it was no question for me. I was in. I initially didn't know what song it'd be until the month before recording."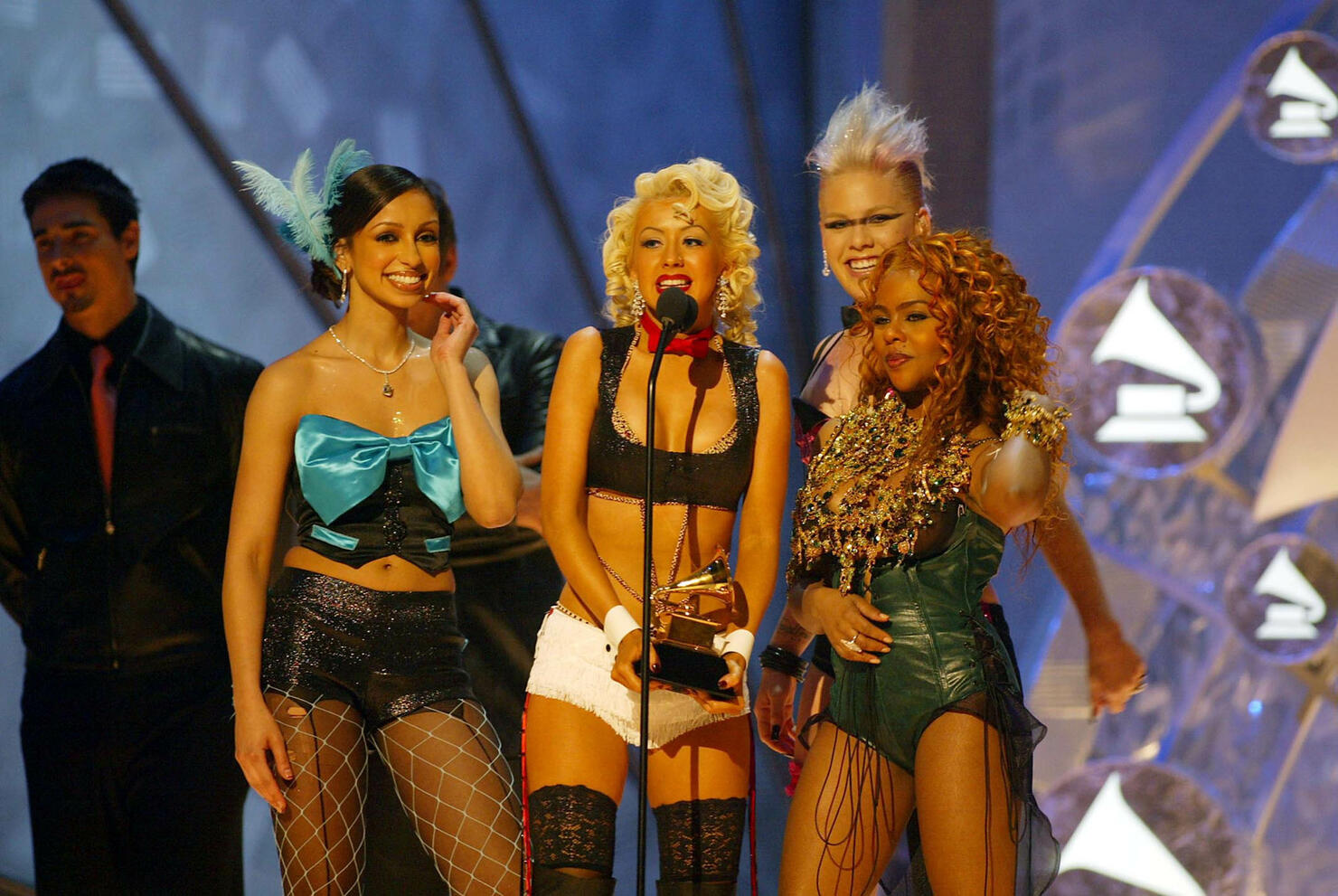 Lil' Kim was not pleased to learn that she had to perform choreography in the video.
Lil' Kim is not a dancer, so it goes without saying that she was understandable confused when she met with Landon to learn her routine for the video. "[She] showed up not even knowing that she was going to learn choreography. She had no idea why her and I were meeting," the choreographer recalled. "She wasn't really happy at first. It was more like, you know, when the agent doesn't tell you something and then you find out."
Director Paul Hunter brought the women to set simultaneously at one point, a moment which saw Pink heckle Christina as she performed her solo routine.
The video was filmed over the course of two days at the Los Angeles Theater with Paul Hunter as directiro. Landon recalled one point during the shoot when he called all the women to the set to film their solo shots. "At one point he gave me the side eye and I was like, 'Oh, you're doing this on purpose.' Because you get a little competition, people perform a little bit harder," she recalled. "There was a little back and forth between Christina and Pink. Because Christina was onstage, Paul had said something to her and he's got a softer voice. She didn't hear him. She's like, 'What did you say?' Pink reiterated. I thought, 'Oh, no. Nope,' and Christina said, "I'm talking to Paul." Pink went [cat rawr]. That was about as bad as it got, but there was obvious tension at that point. I'm not used to this."
Lil' Kim played "host" on-set of the music video, considering the tension on-set.
Speaking with Billboard, Lil' Kim admitted that there was indeed "a little tension" on set of the clip. "I knew almost everybody, but it was like everyone was in their own little corner," she admitted. "Everybody talked to me, but everybody else wasn't talking to each other. Everybody loved each other. Don't get me wrong, but they didn't know each other, so it was like, 'Let me talk to Kim because I know Kim.' It was hard 'cuz I had to be the host of 'Lady Marmalade.'"