A Comprehensive Decade-Plus Timeline Of Britney Spears' Conservatorship
By James Dinh
March 25, 2021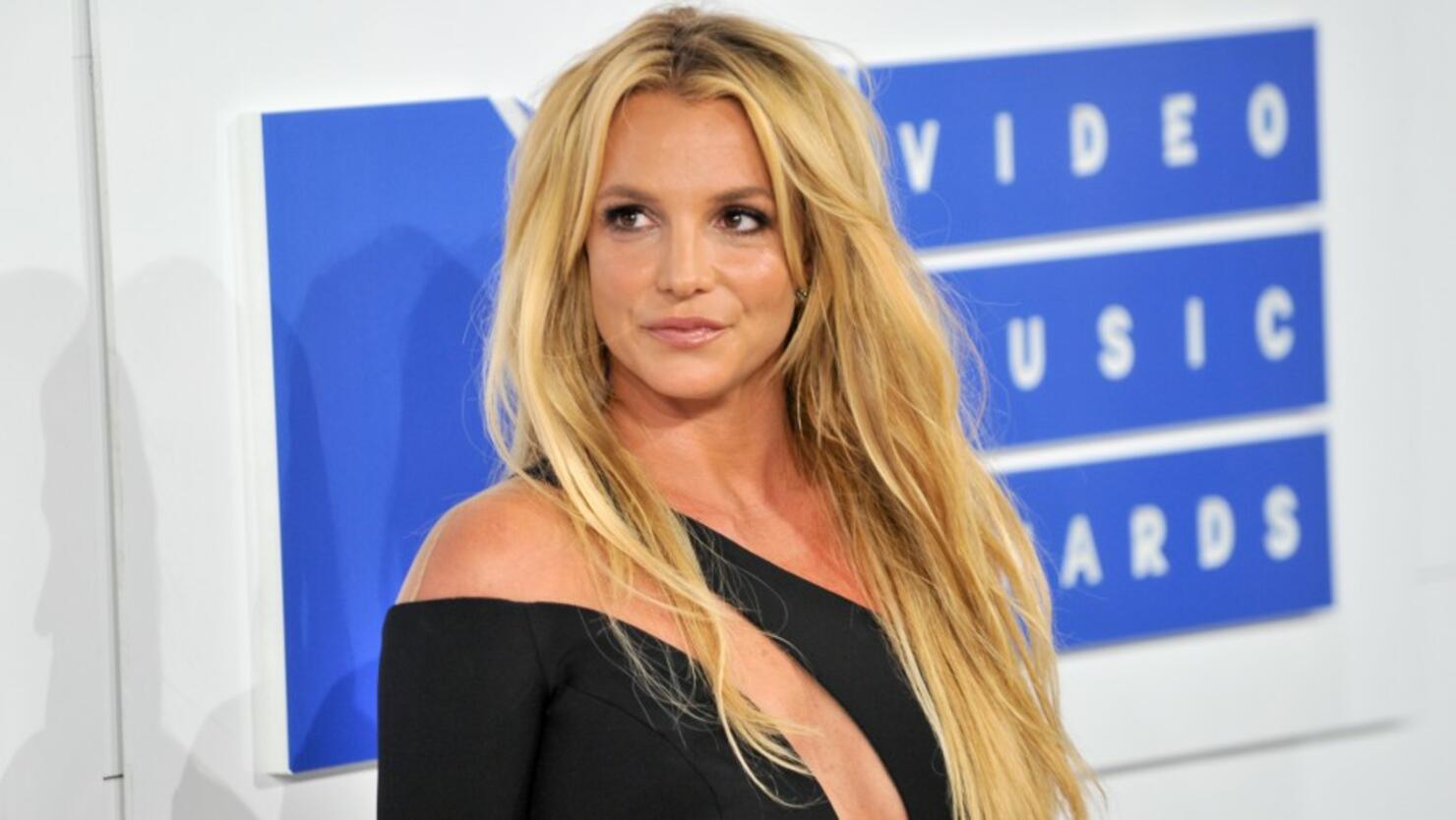 Britney Spears' civil rights have been threatened.
The confusing case of the pop titan's 13-year conservatorship, which sees her father, Jamie Spears, at the helm of her financial empire, has been a hotly-discussed topic in recent years. With the February release of Framing Britney Spears, the decade-plus restraints have reached new heights and the folks behind the #FreeBritney movement insist that the star's personal and professional autonomy has been taken advantage of. Under the legal set-up, Spears does not have some of the most basic rights. She cannot legally vote, drive a vehicle or even hang out with friends freely.
In order to better understand the conservatorship, iHeartRadio has compiled a timeline of the events that led up to the movement, including her official backing of the fan-fueled campaign, where she informed the public via a court appointed attorney that she appreciates the support of her well-informed fans. Scroll on below for a walk down memory lane to revisit the origins of Spears' conservatorship.
January 4, 2008 - Britney Spears was placed under two involuntary 5150 psychiatric holds. The first hold was the result of a child custody depute after she locked herself in the bathroom with one of her sons. Contrary to a typical 5150 hold, which would require a person to stay in a facility for 72 hours, the star was released the next day.
February 1, 2008 - About a month later, the singer was forced into a hospital once again in an effort that was rumored to be planned ahead of time. Later that day, her father, Jamie Spears, petitioned for an emergency "temporary conservatorship," a legal restraint that is typically meant for people with mental disabilities. He claimed that she had a "dementia-related illness" in court documents. Fast forward months later and Lynne Spears' memoir, Through the Storm, revealed that Jamie and his business manager, Lou Taylor, had concocted "quiet plans for six weeks" to petition the court for the conservatorship. The plan reportedly cost an estimated $25,000 to recruit officers, road blocks and helicopters.
February 4, 2008 - Judge Reva Goetz denied Adam Streisand's attempt to represent Britney after she personally requested him. Three days prior, attorney Samuel Ingham III testified in court, revealing that he interacted with her for 15 minutes and determined that she was incapable of hiring her own attorney.
February 7, 2008 - Britney was released from the involuntary 5150 and 5250 holds at UCLA Medical Center. This occurs when medical staff determine the patient is no longer a danger to themselves or others. Her team was reportedly angry the hospital violated conservatorship orders to keep her hospitalized.
March 10, 2008 - Less than two months later, Spears was booked and back to work with a guest appearance on How I Met Your Mother.
October 28, 2008 - Judge Reva Goetz transitioned the temporary conservatorship into a permanent one. "The conservatorship is necessary and appropriate for the complexity of financial and business entities and her being susceptible to undue influence," she said.
November 30, 2008 - In conjunction with her comeback album, Circus, Britney released an MTV documentary ahead of the release of the LP, which gave viewers a rare glimpse at her thoughts on the conservatorship. "If I wasn't under the restraints I'm under right now, with all the lawyers and doctors and people analyzing me every day — if that wasn't there, I'd feel so liberated," she tearfully told the filmmaker in For The Record. "When I tell them the way I feel, it's like they hear but they're really not listening."
December 2, 2008 - While Spears had been deemed incapable of handling her own professional and personal decisions, the pop titan released the anticipated LP and announced an accompanying world tour to promote the release.
March 3, 2009 - The Circus Starring Britney Spears kicked off in New Orleans and saw the singer perform multiple routines in the air and on elevated platforms.
March 13, 2009 - Attorney Jon Eardley appeared in L.A. County Superior Court to fight a restraining order granted against him in 2008 after he tried to represent Spears in her conservatorship case. Eardley testified "that Spears hired him in a call that ended abruptly when the phone was apparently grabbed from her hand." The Los Angeles Times reported that Judge Reva Goetz said it was "shocking" that Eardley would ask for new representation for Spears, particularly in light of her "remarkable" improvement over the last year. The singer was not present at the hearing.
March 30, 2009 - JFXOnline shared an unverified voicemail message from Britney dated January 21 to an attorney regarding her conservatorship. "I called you earlier. I'm calling again because I just wanted to make sure that during the process of eliminating the conservatorship that my father threatened me several times, that, you know, he'll take my children away," the caller said in the leaked audio. "I just want to be guaranteed that everything will be fine with the process and that you guys are taking care of everything; that things will be the same as far as my custodial time."
May 15, 2009 - Co-conservators Jamie Spears and Andrew Wallet filed the first accounting report for the conservatorship. The legal document outlined the accounting and legal expenses involved in the set-up, which sees payment to every party involved in the set-up. Meanwhile, it stated Spears is given a weekly allowance of $1,500.
August 27, 2010 - Gossip outlets reported that it was business manager Loy Taylor that was the ringleader behind the conservatorship. "She convinced [Jamie] a conservatorship was the only way to go and of course he went along with it when he heard about the financial control it would give him," a source told X17Online.
March 29, 2011 - Spears followed up her mega-successful Circus LP with her seventh studio album, Femme Fatale. Later that year, the singer's fragrance partner Elizabeth Arden sued her estate, as well as her father and Taylor. The suit argued "the notion that Britney Spears is mentally or emotionally unfit to testify under oath is a sham."
2012 - Access Hollywood produced an in-depth piece, which questioned the conservatorship as the singer began to mentor children as a judge on the second season of the Stateside installment of The X Factor.
December 27, 2013 - In conjunction with the release of her eighth studio album, Britney Jean, the superstar kicked off Britney: Piece of Me, a two-year concert residency in Las Vegas.
2014 - 2016 - While Spears appeared seemingly content with her work/life balance, the singer made brief alterations to her usually-produced Sin City affair, prompting fans to think there might be something going on behind-the-scenes.
August 26, 2016 - The Britney Inc. machine continued on with the release of her ninth studio album, Glory. The singer gushed about the project, admitting to "being more hands-on" with the project. Fast forward to May 2020, a fan campaign saw the album hit the No. 1 spot on iTunes and receive an alternate (scrapped) album cover shot by David LaChapelle. In the artwork, the singer was seen in a gold ensemble in the middle of the desert surrounded by chains.
September 27, 2016 - Britney filmed an interview for the UK's Jonathan Ross Show, which saw her reportedly address the conservatorship. Members in the audience made note of the commentary, which was eventually edited out of the final cut. "Okay, so I have this conservatorship. I've been under this conservatorship for three years and I felt like a lot of decisions were made for me, so I wanted [Glory] to be my baby and I've been really strategic about it," she reportedly told the host.
October 19, 2018 - As per court documents, it was reported that Wallet asked for a pay increase of $426,000 per year. In his petition for the raise, he called the arrangement a "hybrid business model."
January 4, 2019 - Spears announced an "indefinite work hiatus" and the cancellation of her second Vegas residency, Domination, citing her father's health as the reason. "I've been looking forward to this show and seeing all of you this year, so doing this breaks my heart. However, it's important to always put your family first… and that's the decision I had to make," she wrote on Instagram.
March 4, 2019 - Months after asking for a pay increase, Andrew Wallet, the singer's co-conservatorship for the entirely of the legal set-up, unexpectedly resigned from the position. "Substantial detriment, irreparable harm and immediate danger will result to the conservatee and her estate if the relief requested herein in not granted on an ex parte basis," a court document stated.
April 3, 2019 - Spears reemerged from a social media hiatus with a meme about self-care after reports spread that she had secretly entered a mental health facility.
April 16, 2019 - The #FreeBritney movement kicked into high gear when Britney's Gram hosts Tess Barker and Barbara Gray revealed that they received a voicemail from an anonymous tipster, indicating that Spears was forced into the facility against her will.
"What is happening is disturbing, to say the least. Basically, Britney was in rehearsals for Domination. It came to Jamie's attention that Britney was not taking her medication as prescribed. She was missing a lot of doses and just full-on not taking them," the caller claimed. "So they got her to the doctor and the doctor said, 'OK, if you don't want these medications, let's get you on a new one.' She refused to take the new one. Jamie said, 'Either you take this medication or the show's off, and I'm pulling my support and you can't do it.' Britney did not follow Jamie's instructions, so he was true to his word—he pulled the show, he verbatim said, 'Blame it on my illness.'''
April 17, 2019 - Fans clamored to Lynne Spears' social media account, where they noticed her liking posts in support of the fan-fueled movement.
April 23, 2019 - With the whispers running rampant, Spears shared an unenthusiastic update seemingly from the mental health facility as noted by eagle-eyed fans. "I wanted to say hi, because things that are being said have just gotten out of control!!! Wow!!! There's rumors, death threats to my family and my team, and just so many things crazy things being said," she said in the Instagram post. "I am trying to take a moment for myself, but everything that's happening is just making it harder for me."
May 6, 2019 - Lynne stepped into the picture, filing a request to be informed of all matters regarding the star's conservatorship.
May 14, 2019 - Judge Brenda Penny ordered "an expert evaluation" of the conservatorship.
May 17, 2019 - Spears' longtime manager, Larry Rudolph, insisted the conservatorship was not detrimental. "The last thing any California state judge wants is to do something incorrectly and inappropriately and be the subject of a story about a judge that has done something wrong by Britney Spears," Rudolph told The Washington Post. "The conservatorship is not a jail. It helps Britney make business decisions and manage her life in ways she can't do on her own right now."
May 21, 2019 - Jamie filed a notice of intent to expand the star's conservatorship outside of California. He requested that the conservatorship remain in place in her home state of Louisiana, as well as her usual vacation spots, Hawaii and Florida.
September 9, 2019 - After an alleged physical altercation with her sons, Jamie cited his health as a reason for stepping down as her conservator and was replaced with a longtime "care manager" by the name of Jodi Montgomery. Montgomery was granted the "same powers" as Jamie, who kept his role as the conservator of her estate. Meanwhile, Spears and ex-husband Kevin Federline met a new agreement regarding the custody of their sons. While Federline was awarded 70 percent custody, Spears received 30 percent.
July 12, 2020 - Spears' former photographer, Andrew Gallery, went public with a letter that she allegedly wrote about the conservatorship via his TikTok account. He claimed that the letter was "destroyed" by her conservators, but he made a copy of it and decided to speak out because he was no longer under an NDA. In the letter, Spears seemingly wrote in third person about her situation, confessing that she was "lied to and set up." "Her children were taken away and she did spin out of control which any mother would in those circumstances," Gallery read.
July 23, 2020 - As the #FreeBritney movement gained traction, her brother Bryan Spears appeared on the As NOT Seen on TV Podcast and spoke on the matter, admitting that she's always wanted to shake off the restraints. "She's always wanted to get out of it. It's very frustrating to have," he revealed. "Whether someone's coming in peace to help or coming in with an attitude, having someone constantly tell you to do something has got to be frustrating. She's wanted to get out of it for quite some time."
August 1, 2020 - Jamie spoke out against the movement in an unexpected interview, calling the fan-driven campaign "a joke." "All these conspiracy theorists don't know anything. The world don't have a clue," he told The New York Post. "It's up to the court of California to decide what's best for my daughter. It's no one else's business."
August 18, 2020 - Britney's legal team filed a petition to have Montgomery named her permanent sole conservator as opposed to her father returning to the role. "Britney is strongly opposed to having James return as conservator of her person. Rather, she strongly prefers to have Ms. Montgomery continue in that role as she has done for nearly a year," a court documents stated.
August 20, 2020 - The American Civil Liberties Union stepped into the picture, arguing that Britney's civil rights have been violated. "People with disabilities have a right to lead self-directed lives and retain their civil rights. If Britney Spears wants to regain her civil liberties and get out of her conservatorship, we are here to help her," the ACLU tweeted.
People with disabilities have a right to lead self-directed lives and retain their civil rights.

If Britney Spears wants to regain her civil liberties and get out of her conservatorship, we are here to help her. https://t.co/uLRakw7c4C

— ACLU (@ACLU) August 19, 2020
August 21, 2020 - The conservatorship was extended once again until February 2021, as per a Los Angeles judge.
September 3, 2020 - Britney made her stance on the #FreeBritney movement loud and clear via a court filing through her court appointed attorney. Not only did she file an objection to seal her case from the public, but the star declared that the movement was "far from a conspiracy theory" and "welcomes and appreciates the informed support of her many fans."
"Britney strongly believes it is consistent not only with her personal best interests but also with good public policy generally that the decision to appoint a new conservator of her estate be made in as open and transparent a manner as possible," the documents stated. "The sealing motion is supposedly being brought by her father to 'protect' Britney's interests, but she is adamantly opposed to it."
August 31, 2020 - Britney's legal team requested that Bessemer Trust Co. be appointed co-conservator of her estate, a decision that Lynne backed. Jamie, on the other hand, filed a petition to reappoint Wallet as co-conservator of the estate after his sudden resignation in 2019.
October 5, 2020 - Jamie withdrew his petition to bring Wallet back on board. Speaking with The Daily Mail, Wallet pushed the idea of the conservatorship. "It is not in Britney's best interests to be outside the conservatorship but there's a lot of politics involved," he said. "Protecting her assets is very important and for that the conservatorship has to stay in place because she is susceptible to undue influences."
October 14, 2020 - A judge granted Britney's request to expand her legal team, despite Jamie's objection for the grant. He cited that expanding the team would prompt a "significant drain on estate finances."
November 10, 2020 - Spears' request to suspend Jamie as conservatorship of her estate was rejected. Bessemer Trust, however, was appointed as co-conservator of the estate.
December 16, 2020 - Court documents state that the conservatorship has been extended until September 2021.
January 21, 2021 - Britney's attorney, Samuel Ingham III, filed court documents stating that it would be highly detrimental to Britney's interest to give her father any more power in the legal set-up.
February 5, 2021 - The New York Times Presents: Framing Britney Spears premiered on FX and Hulu, dissecting the media's evasive and cruel treatment over the pop star throughout her career, as well as the legal restraints. It prompted reactions from celebrities, including Kim Kardashian, Kacey Musgraves, Sam Smith and more. Additionally, it saw Justin Timberlake offer Spears a decade-old apology for how he handled their break-up.
February 9, 2021 - Amid backing from even more celebrities, Britney's longtime boyfriend, Sam Asghari, made his stance on her father crystal clear. "Now it's important for people to understand that I have zero respect for someone trying to control our relationship and constantly throwing obstacles our way," he wrote on Instagram Story. "In my opinion, Jamie is a total dick. I won't be going into details because I've always respected our privacy but at the same time, I didn't come to this country to not be able to express my opinion and freedom."
February 11, 2021 - After a renewed interest in the pop titan's situation, a virtual hearing was held, where a probate judge overruled her father's objection to sharing his role as co-conservator with Bessemer Trust. Addressing the court, Ingham said the purpose of the court order was to give both Jamie and Bessemer "an equal division of responsibility, in the hopes that they would sit down and figure out together the best way to handle this complex estate for the benefit of my client." No alterations were made to the legal restraints.
March 25, 2021 - In court documents, it was revealed that Britney wants Jodi, who has been serving as her temporary conservator amid the ongoing battle, to assume the position full-time instead of seeing her father return.
April 27, 2021 - In a rare move from her probate attorney, Ingham III, Spears asked to address the court "on an expedited basis." Judge Brenda Penny responded to the request and scheduled a hearing for June 23 to allow her to speak on the "status of the conservatorship."
June 23, 2021 - In a bombshell hearing, Britney revealed that she has been "traumatized" by the legal arrangement as it has harmed her deeply and wants it to end. Not only did Spears accuse her family of negligence to her health, but she went on to confess that she has been forced into work, "abused" by a previous therapist and that the control extends to her body as she is prohibited from removing an IUD. "I haven't done anything in the world to deserve this treatment. It's not OK to force me to do anything I don't want to do," she proclaimed.
June 30, 2021 - Jamie asked the court to launch an investigtion into the conservatorship allegations made by his daughter.
July 2, 2021 - The management firm, Bessemer Trust, resigned from the case as the co-conservator of her estate, stating that the "petitioner has heard the conservatee and respects her wishes."
July 5, 2021 - Spears' longtime manager, Larry Rudolph, also resigned from her team, stating that he has received word that she has the intention to "officially retire."
July 6, 2021 - Lynne filed a petition asking the court to allow her daughter to choose her own counsel. The star's court-appointed attorney, Samuel Ingham III, also jumped ship from the case, submitting a petition to resign. Meanwhile, Loeb & Loeb, the firm appointed as a court-appointed counsel, requested to resign at the same time.
July 7, 2021 - Jodi, the woman who serves as the temporary conservator of her person, submitted a petition, stating that the singer requested that she help her find an attorney.
July 12, 2021 - Word has it Britney has been consulting with Mathew Rosengart, a former federal prosecutor, about potentially representing her in her fight for freedom. His resume includes Sean Penn and Steven Spielberg.