Eminem's 'Curtain Call' Greatest Hits Collection Makes Billboard History
By Hayden Brooks
March 24, 2021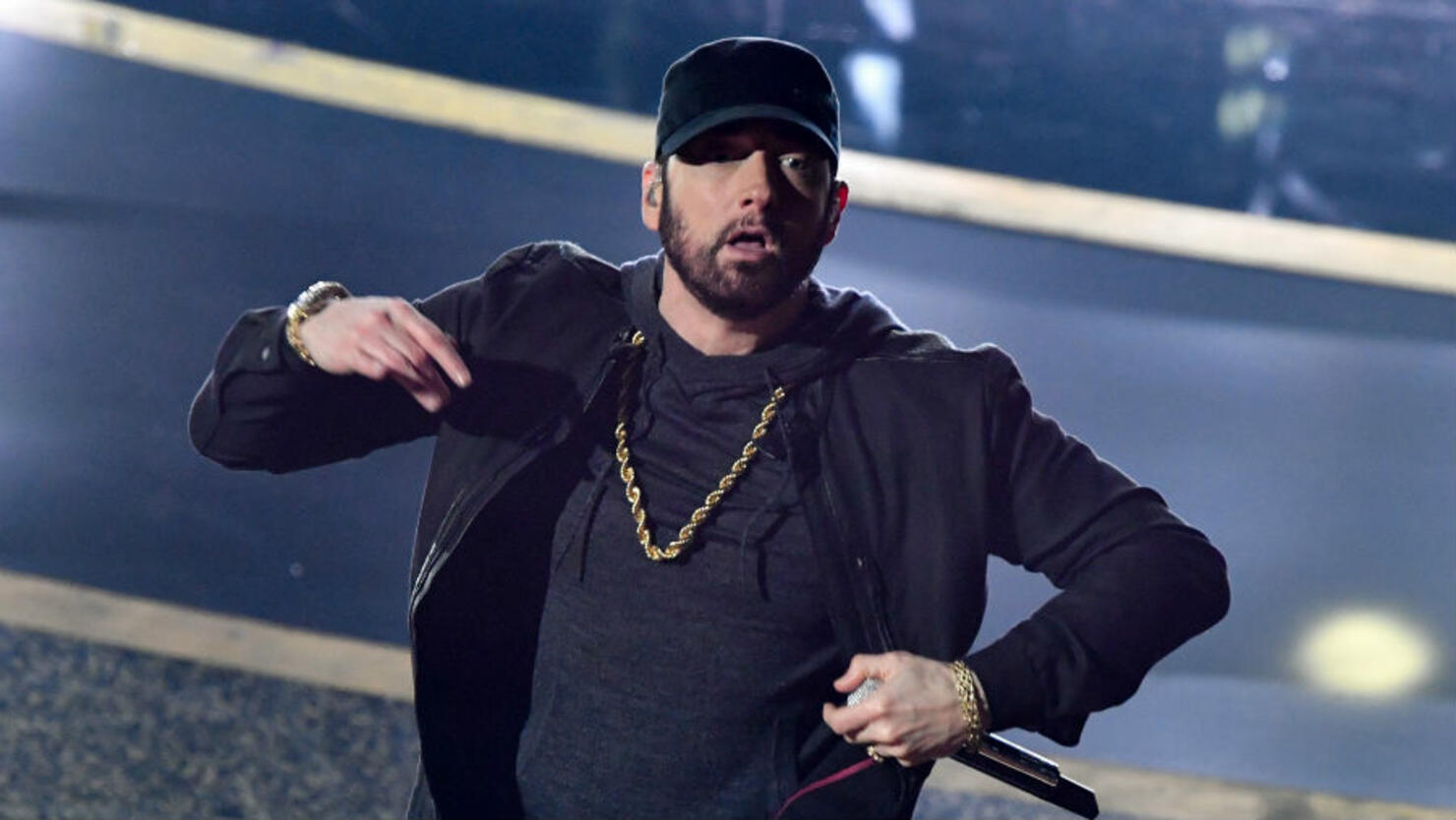 Eminem's appropriately titled greatest hits compilation, Curtain Call: The Hits, has made history.
Released in 2005 following blockbuster releases like 2000's The Marshall Mathers LP and 2002's The Eminem Show, the 17-track collection included hits like "The Real Slim Shady," "The Way I Am" and "Lose Yourself," and topped the Billboard 200 album chart at the time. Two new songs were even recorded for the set and released as singles, "When I'm Gone" and "Shake That." While the compilation has since been certified 7x platinum by the Recording Industry Association of America, it has also made history as the first hip-hop record to spend a full decade on the Billboard 200.
As per Forbes, the album reached 520 weeks on the latest chart dated March 27, making it the sixth-longest-running album in Billboard 200 history. It falls behind Pink Floyd's The Dark Side of the Moon (958 weeks), Bob Marley and the Wailers' Legend (669 weeks), Journey's Greatest Hits (659 weeks), Metallica's self-titled album or the Black Album (598 weeks) and Guns N Roses' Greatest Hits (520 weeks).