New Legislation Would Allow Jedi, Viking-Style Funeral Pyres In Maine
By Jason Hall
March 24, 2021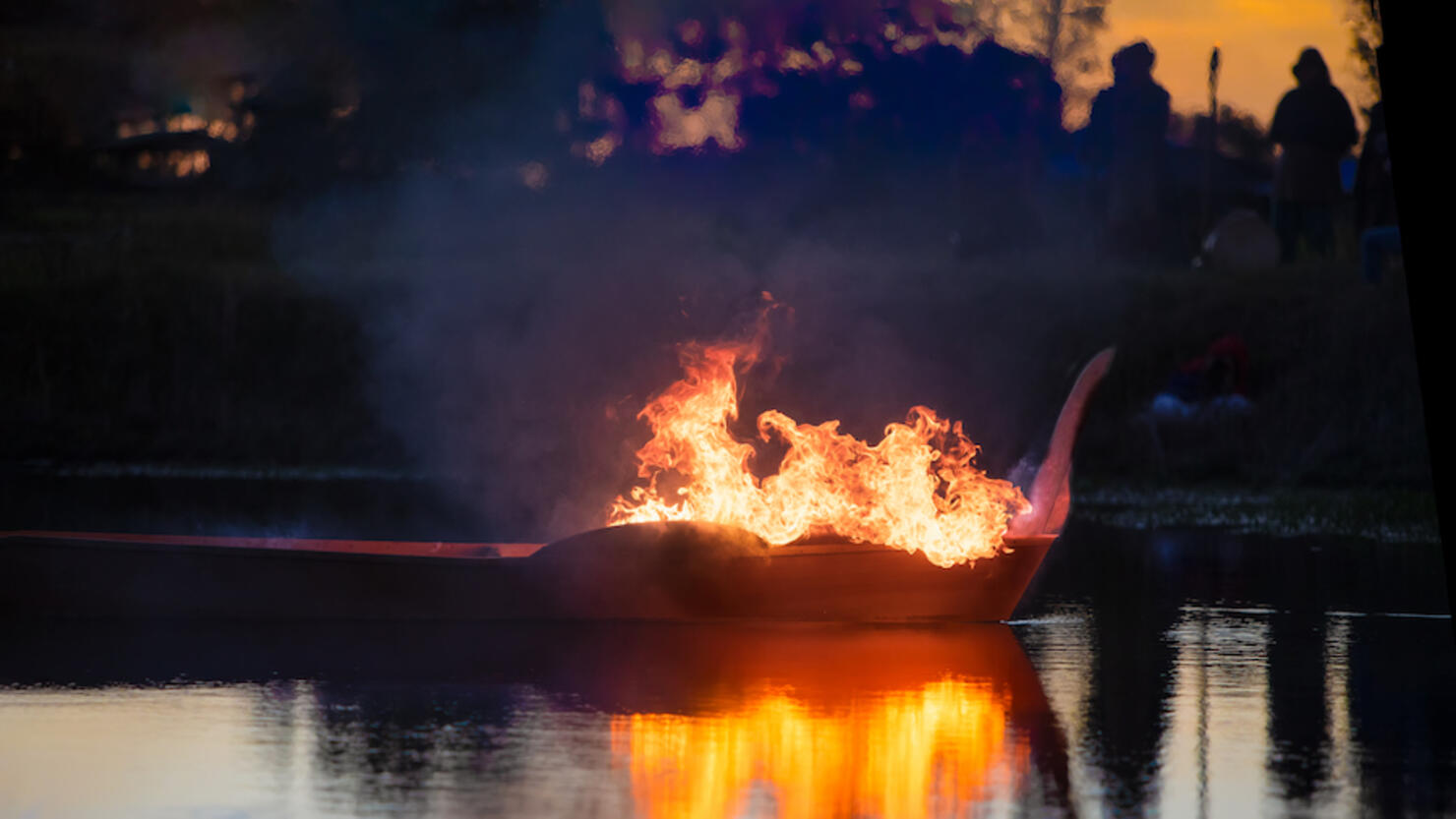 A new legislation in Maine would allow residents to follow Jedi or Viking-style funeral rituals involving outdoor cremations.
If approved, Maine residents would be allowed to hold ceremonies in which bodies are cremated on a bed of timber during a ceremony, the Sun Journal reports.
The ceremonies -- which have been depicted in 'Game of Thrones' and 'Star Wars: Episode I - The Phantom Menace,' -- are a form of honoring the dead that is still widely practiced elsewhere, but is only legal in two sites in the United States, both of which are in Colorado and only one is public.
The ceremony is limited to a dozen funerals during one year.
The bill introduced to the Maine Legislature's Health and Human Services Committee would allow the residents to hold outdoor cremations on properties with at least 20 acres, one at a time, and scatter the ashes on the property.
The bill is being pushed by a cemetery group called Good Ground, Great Beyond, which was formed in 2018, who is aiming to get permission to have outdoor funeral pyres on a 63-acre forested parcel it has owned in Dresden for several years.
"The intention for the land is to become a contemplative community sanctuary, scattering garden and space for open-air cremation," Good Ground, Great Beyond said on its website. "Our mission is to gather minds and hearts together in ongoing and active support of making open-air cremation an option available to the community."
Photo: Getty Images