Thomas Rhett Reacts To 'What's Your Country Song' Becoming His 17th No. 1
By Lindsey Smith
March 24, 2021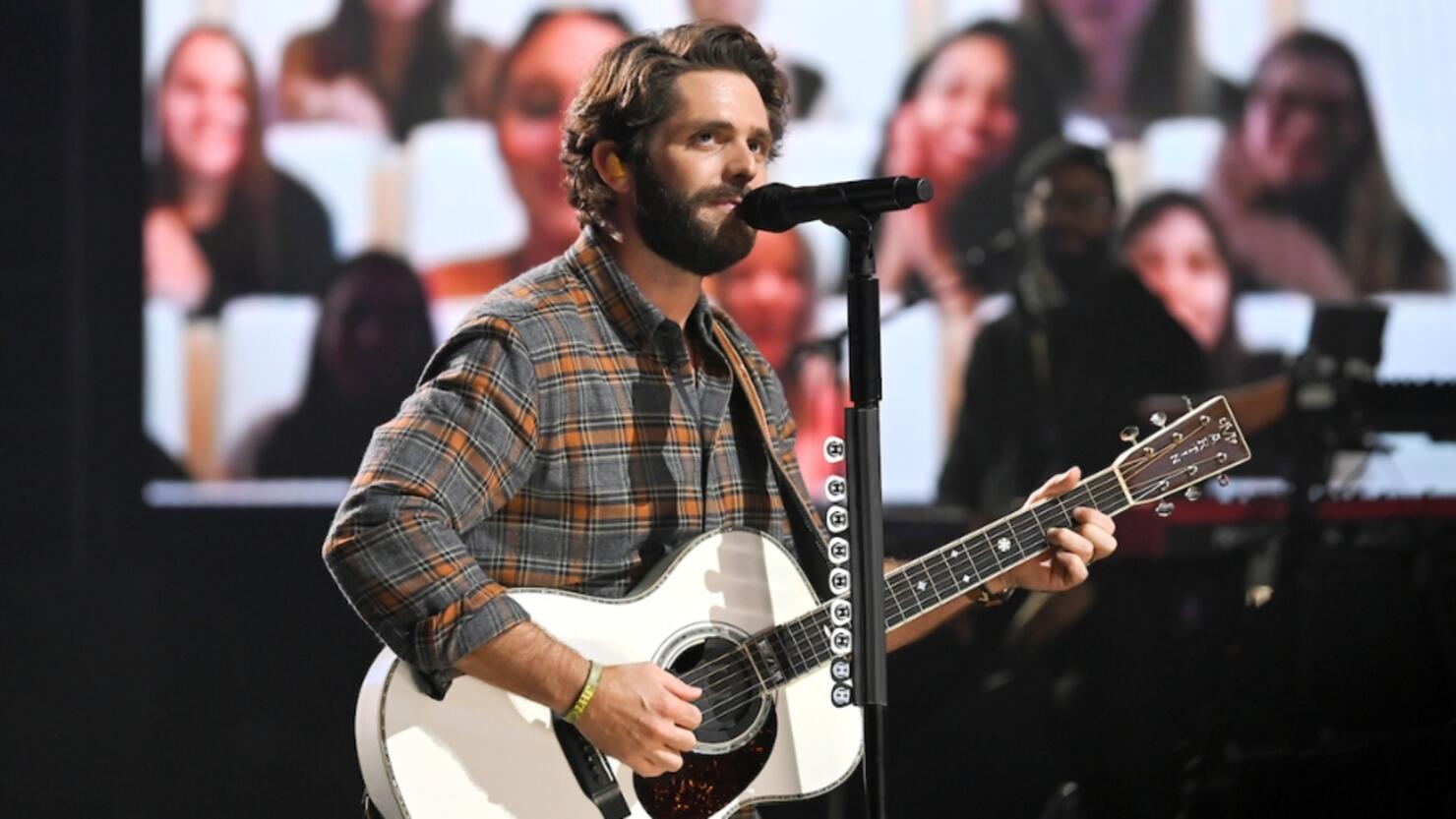 Thomas Rhett has a lot to celebrate even before his new album arrives!
"What's Your Country Song" was the first taste from Thomas Rhett's upcoming double album, Country Again: Side A, and it has become TR's 17th(!) No. 1 song after it was released in November.
The singer took to Instagram to react to the news and send thanks to everyone involved with the track.
"I just wanted to say thank you so much for believing in 'What's Your Country Song.' A huge shoutout to country radio, all my fans for really just kind of believing in the song and making it my, jeez, my 17th No. 1 song as an artist," he said in a video. "I knew it was special from the moment we wrote it."
Speaking of the writing process for the track, TR explained how the lyrics came together in an audio clip with his record label.
"We kinda thought, what if we could tell a story in the verses through using some of our favorite song titles, whether it's from the 80s or from the 90s or now," he explained. He even said the lyric that referenced his dad's song "That Ain't My Truck" started a joke but it ended up making the final cut. 
All in all, over 15 country songs get a shoutout in "What's Your Country Song" — take another listen below and see if you can catch them all.
Earlier this month, Thomas Rhett treated fans to two songs from his upcoming release: "Want It Again" and "Growing Up" which were both announced within a day of the album. 
You can pre-order Country Again: Side A here ahead of its April 30 release.
Photo: Getty Images