Woman Missing For Weeks Found Naked In Delray Beach Storm Drain
By Zuri Anderson
March 24, 2021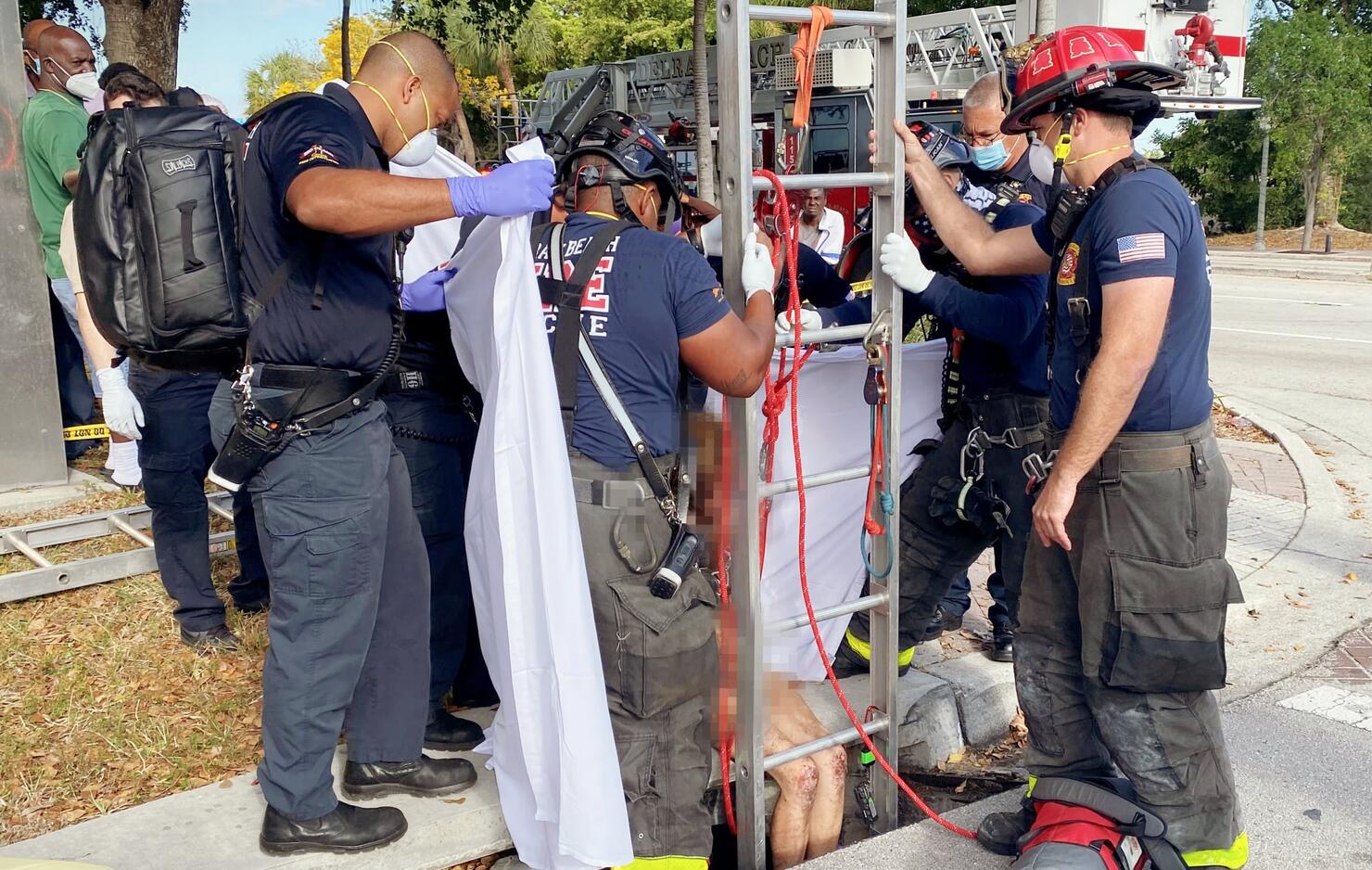 A woman who went missing a few weeks ago was rescued by first responders from a South Florida storm drain, according to the Sun Sentinel.
A 911 call came in around 9 a.m. Tuesday (March 24) after someone reportedly heard cries for help as they passed by a storm drain on Southwest 11th Avenue in Delray Beach. Crews the local fire rescue responded to the scene and found a naked woman in a 8-foot deep storm drain. Because she was took weak to stand up on her own, first responders hoisted the woman out of the drain with a ladder and harness, reporters said.
"She was lucky," said Delray Beach Fire Rescue spokeswoman Dani Moschella. "I don't know how much longer she would have been OK down there. The idea that somebody might be down there for any length of time is disturbing. It's dirty, dangerous, there's snakes, rats, garbage, dirt and leaves, anything that's on the street that washes into a sewer, and it smells terrible."
Dirt reportedly coated most of her skin, leaves were in her hair and she had scraped knees, according to officials. They also don't know how she got down inside the drain -- the entrance is too small for an adult to fit through, Moschella noted.
"She claims that she's been in the storm drain for a significant amount of time. The biggest question is how long she has been in there, how did she get in there and why?" Delray Beach Police spokesman Ted White said. "This is one of the most bizarre situations our officers have ever experienced."
The woman was reported missing to the Palm Beach County Sheriff's Office on March 3, the Sun Sentinel learned. Police said they don't suspect any foul play at this time.
"From the police department standpoint, we don't believe there was any type of crime committed," he said. "It doesn't feel like she was taken against her will. It appears this was done by her own free will."
The woman was evaluated by first responders and taken to Delray Medical Center.
Photo: Delray Beach Fire Rescue