Rock & Roll Hall Of Fame Unveils Michael Stanley Day Tributes
By Kelly Fisher
March 25, 2021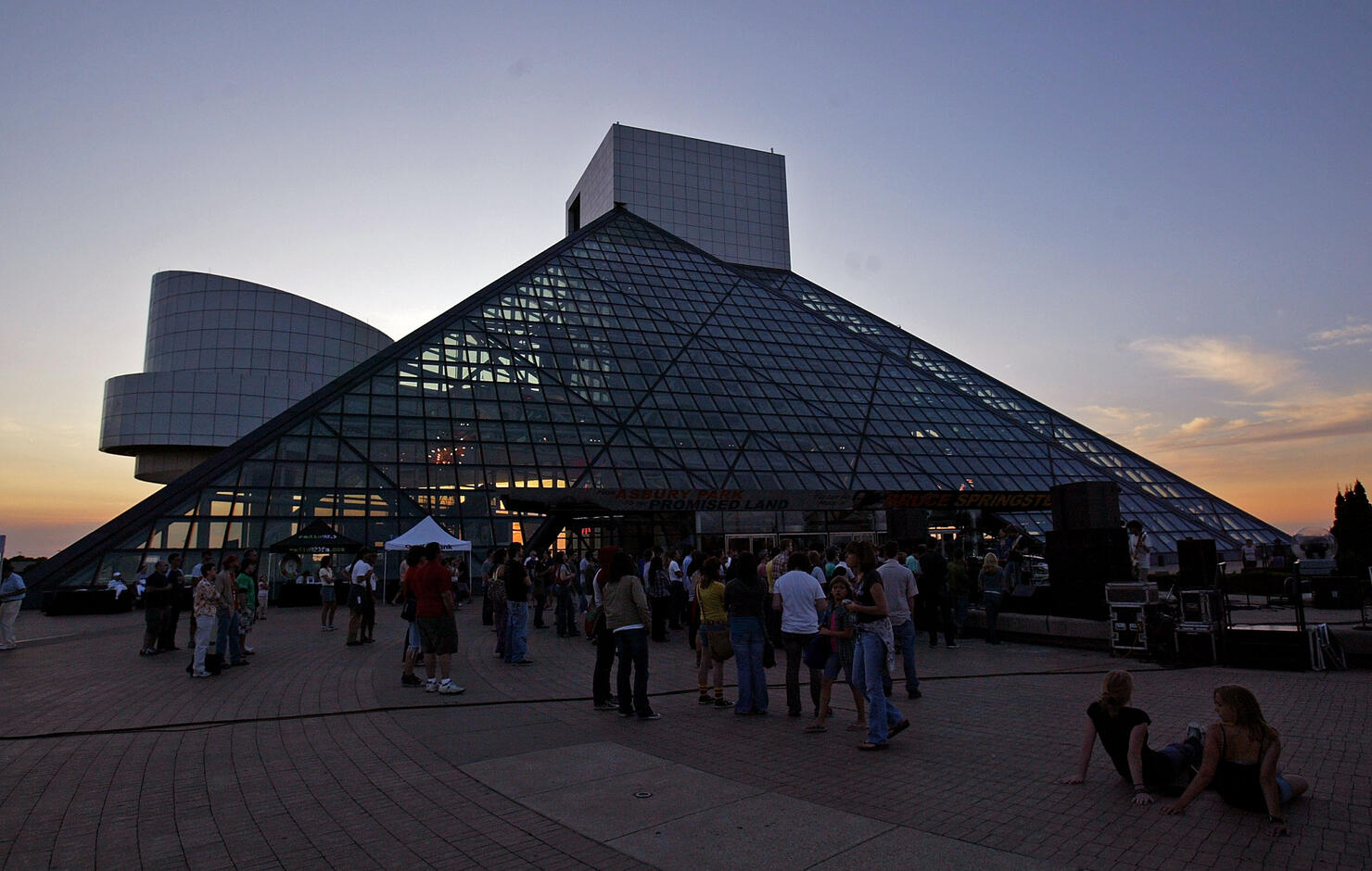 Clevelanders are honoring Michael Stanley on the local rocker's birthday.
Stanley died of lung cancer earlier this month. He would have turned 73 on Thursday (March 25).
The Rock and Roll Hall of Fame unveiled plans to mark Michael Stanley Day, which the City of Cleveland declared in an official proclamation:
"On behalf of the citizens of the City of Cleveland, I extend my condolences to the family and friends of Mr. Michael Stanley. In celebration of his impact to the world of music near and far, I am honored to declare March 25 as Michael Stanley Day. I invite all Clevelanders to join me in remembering Mr. Stanley and his immense accomplishments. He will be missed," Mayor Frank G. Jackson said in a statement.
One of those "immense accomplishments" includes holding a record at Blossom Music Center:
"The venue has also had the Michael Stanley Band perform here who set a record with over 74,000 people attending his concerts here in just a few days! You'll probably only know this band if you're from Ohio and were around in the 80's!"
The Rock Hall is paying tribute to the late rocker with festivities in his honor, including playing his music throughout the day. The museum will also display some artifacts from Stanley's career in its In Memoriam exhibit, cleveland.com reported Thursday.
Local stations also paid tribute to Stanley on Thursday morning.
"The energy of his music and its ability to bring people together helped to make Cleveland the Rock & Roll Capital of the World, and it galvanized the community to rally together and make our city the home of the Rock & Roll Hall of Fame," said Greg Harris, President and CEO, Rock & Roll Hall of Fame. "His contributions to rock & roll and our region will not be forgotten, and we are honored to preserve his legacy and tell his story forever at the Rock & Roll Hall of Fame."
Michael Stanley Day: Live Stream from the Rock Hall

The Rock & Roll Hall of Fame is honoring Michael Stanley, longtime Cleveland rocker, radio, and TV personality on March 25, joining a citywide celebration for Michael Stanley Day. As part of the celebration, fans are invited to join Michael Stanley's family and members of The Resonators for a special presentation that includes a Mayor's proclamation and remarks by Cleveland City Council President Kevin Kelley. The celebration kicks off at 10:15 a.m. on the Rock Hall plaza and will be streamed live on the Rock Hall's Facebook and YouTube channels. For more information, visit www.rockhall.com/events/michael-stanley-day

Posted by Rock & Roll Hall of Fame on Thursday, March 25, 2021