Train's Pat Monahan Teases New Album & Reflects on 'Drops of Jupiter'
By Taylor Fields
March 26, 2021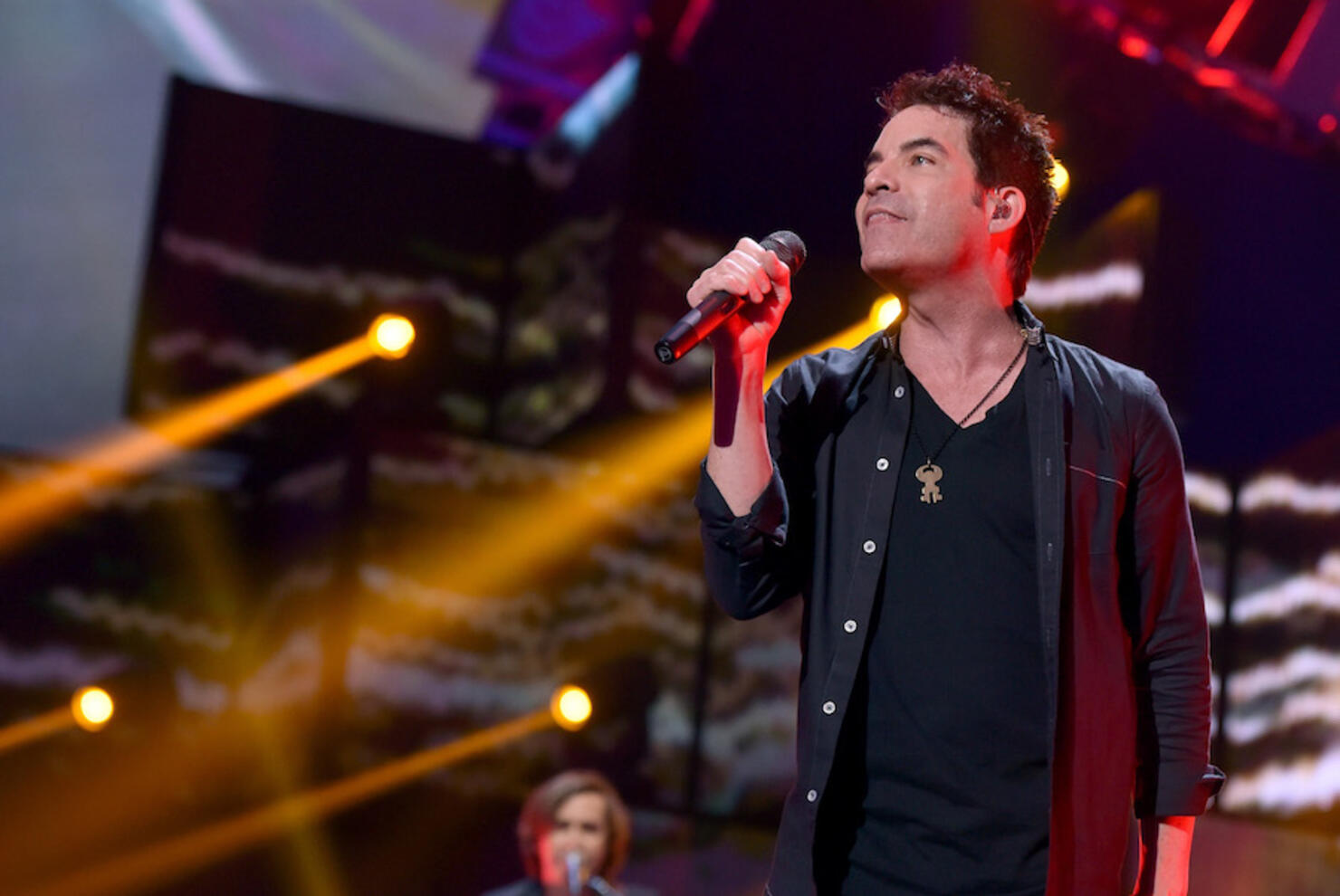 It's been 20 years since Train released their Drops of Jupiter album, which features the band's hit title track. To celebrate the music's two-decade milestone, Train has released a new version of the album, featuring a few bonus tracks, including "It's Love," "This Is Not Your Life," "Ramble On (Acoustic)," "Sharks," "Sweet Rain" and a live version of "Drops of Jupiter" from their performance at San Francisco's The Warfield in May 2001.
Train's Pat Monahan was the most recent guest on iHeartRadio's "Inside the Studio" podcast, and the frontman opened up about the 20th anniversary, and even teased a new album to come.
Reflecting on "Drops of Jupiter," Monahan explained how the meaning of the song has changed over the last 20 years. He explained:
"Like all music, I think that at first it's for you, for the writer, and then soon after that, it's not for you anymore. It's not that that song is not for me. It was a really important part of my healing, because I had lost my mother and we were desperate for any kind of song that was going to make a connection just so we could keep making albums. It's at a time where it costs a lot of money to make an album, and the only way someone was going to support that habit, as you would say, was to keep making music that was compelling to others. And we just didn't have the goods on that album. And it was a very, very frustrating time. So when 'Drops of Jupiter' was written, it was very quick. It was from a dream. It was just basically my mom saying, this is what it's like after life. Then the song was recorded and put on the radio, and then it wasn't for me anymore. It was for others."
Train fans have a lot to look forward to as the band is planning on a 2022 tour, and prior to that, Monahan explained that a new album could arrive as soon as this fall. He said that after experiencing a wave of different emotions due to the COVID-19 pandemic, he wrote a "defining song" that has helped him in his vision for a new album. He said:
"For me, there's always a song that isn't always the big song, but it's the defining song on an album, and I finally wrote that defining song. So now I know what the album is. So now, for the last three weeks, I've been really encouraged and it just happens to be at the same time that herd immunity seems to be working and vaccines are happening. So, it's just very timely. It just seems like it's the perfect time that all of this is working out. Plus the weather's getting better. So, I'm finally in a good place."
Some of the inspiration for Train's new album came from time spent on the golf course with former Seattle Seahawk Sidney Rice. Pat explained, "I have a golf buddy and his name is Sidney Rice and he's a former Seattle Seahawk. And when we go out and golf, even though — please don't tell anyone at my golf course, we're not allowed to be playing music out there — but Sydney, he doesn't really care cause he's a big strong guy. So who's going to tell him to turn his music off. He'll be like, are you sure? And they'll be like, no, not really. So he actually is about 30. I think he's 34, 33. He's always turning me on to new music, which, you know, would be the other way around. And so I just was so inspired by these young guys doing such cool throwback music that I was like, Oh my God, I think I know how to do that. And so it's just going to be a very different Train album and it's all inspired by a friend of mine on the golf course."
Listen to Pat Monahan's full episode of "Inside The Studio" on iHeartRadio