Several Teams Involved In 'Blockbuster' Trades Impacting QB Market
By Jason Hall
March 26, 2021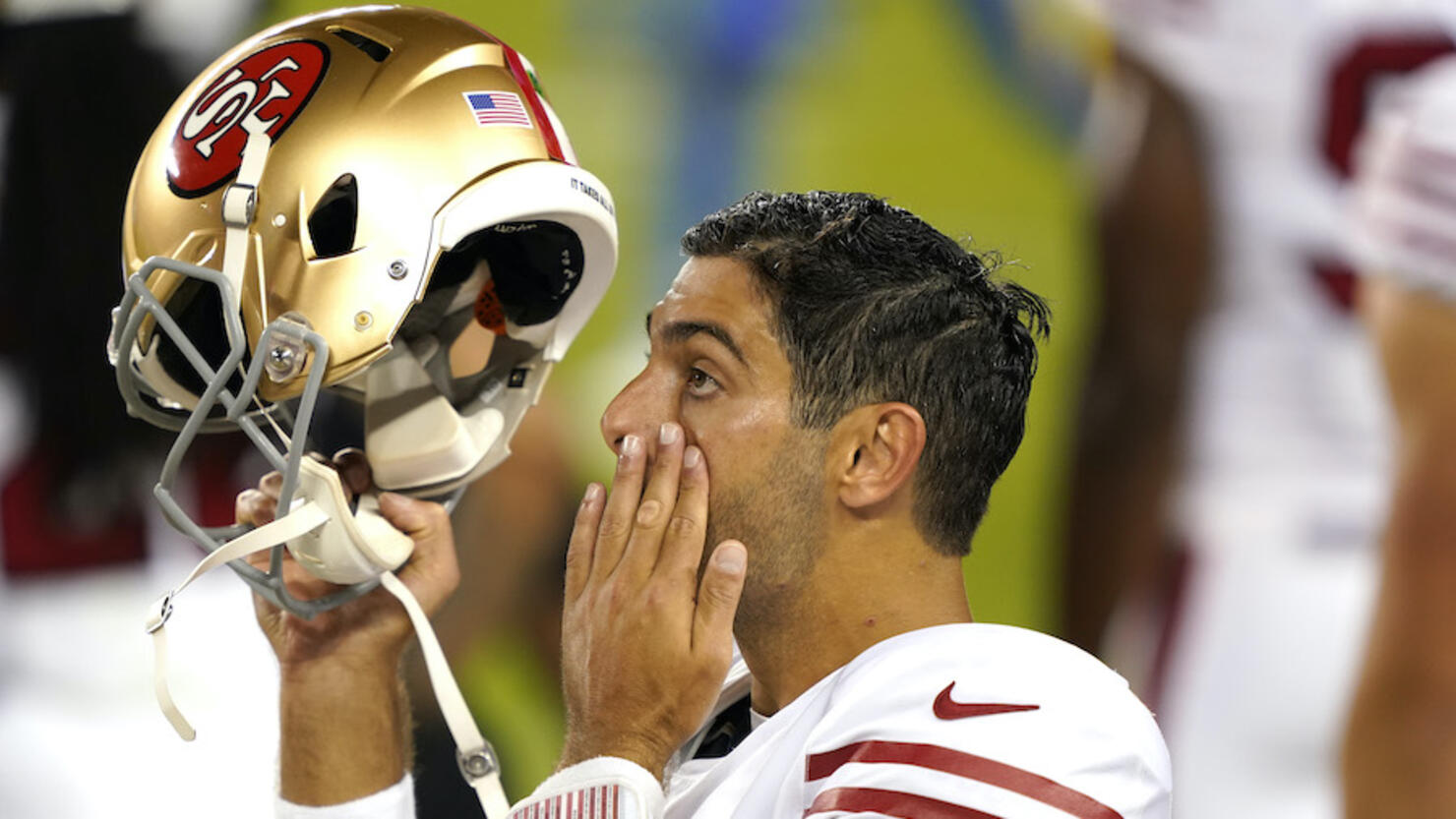 Several teams have agreed to multiple blockbuster trades expected to have "major ramifications" in the NFL offseason and beyond on Friday (March 26.)
ESPN's Adam Schefter reports the Dolphins are trading the No. 3 overall pick in the upcoming 2021 NFL Draft to the 49ers in exchange for the No. 12 pick, a 2022 third-round pick -- which San Francisco received as a comp pick for the Jets' hiring of former assistant Robert Saleh -- and first-round picks in the 2022 and 2023 draft, sources confirmed on Friday (March 26.)
"The next month of the NFL off-season now has been turned upside down. And the rush for QBs officially is on," Schefter tweeted.
Filed to ESPN: Dolphins trading No. 3 overall pick to the San Francisco 49ers for the No. 12 pick, a 2021 third-round pick (SF's comp pick for Robert Saleh hiring) and first-round picks in 2022 and 2023, per sources.

Blockbuster deal with massive ramifications for years to come. pic.twitter.com/nRLMUaWGo5

— Adam Schefter (@AdamSchefter) March 26, 2021
Update: The third-round pick that Miami is getting from San Francisco actually is in 2022, per source.

— Adam Schefter (@AdamSchefter) March 26, 2021
Miami then sent the No. 12 pick acquired in the San Francisco trade and a 2022 first-round pick to the Philadelphia Eagles in exchange for the No. 6 overall pick in the upcoming draft.
Eagles traded their sixth to the Dolphins for No. 12 and their 2022 first-round pick. Teams also swapped mid-round picks -- Eagles' pick 156 for No. 123.

— Adam Schefter (@AdamSchefter) March 26, 2021
Schefter reports the 49ers are "now square in the QB mix" and "traded up because they're good with the options that will be" at the top of the draft, "but are holding on to Jimmy Garoppolo and have no plans to trade him, per sources."
NFL Network's Steve Wyche reports 49ers general manager John Lynch told Garoppolo, "Yes we decided to go ahead and do this, once it was finalized the first thing we did was call Jimmy Garoppolo to let him know he's still in our plans," via NFL reporter Dov Kleiman.
With the acquisition of the additional draft picks, the Dolphins have now received a total of four first-round picks and a third-round pick in exchange for former first-round pick Laremy Tunsil, who was traded to the Houston Texans along with wide receiver Kenny Stills in exchange for the No. 3 pick traded to San Francisco on Friday, as well as a 2020 fourth-round pick, which was used on Solomon Kindley, who made 13 starts at right guard during his rookie season.
Photo: Getty Images