Tragedy Helped Matthew McConaughey Discover Dwight Yoakam
By Lauryn Snapp
March 26, 2021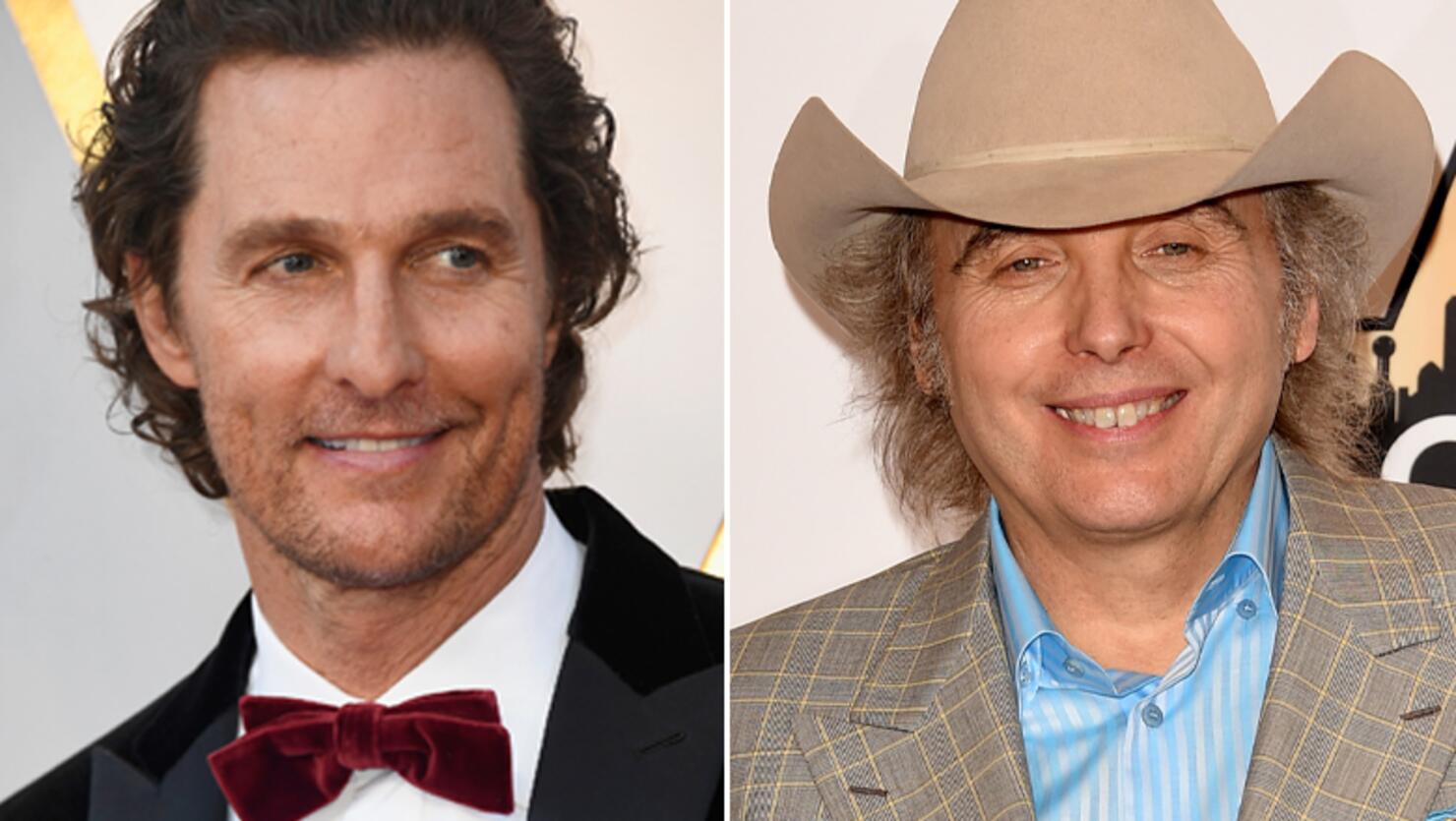 Matthew McConaughey loves country music.
In a recent interview with Cody Alan, the actor revealed how Dwight Yoakam once helped him get over the death of a friend, who tragically died in a car accident.
"In 1985, 1086, one of my very good friends got killed in a car wreck," says the actor. "I was bumming. I had the blues, man. My older brother Pat, who was my hero, wanted to get me out of that rut. And, he said, "Come on, man, Friday night we are going to go to Tyler, Tx. There is this guy that I want you to see, man. He is hot! You are going to like his music."
"Well, we go to the 'Oil Palace,' I believe it's called, in Tyler, Texas, and see a man on stage," says Matthew. "Now, mind you, there's 200 people there, and the seating was for 500. That man was Dwight Yoakam!"
"I remember him peeking out from under that hat, and he had this fiddle player from Carolina in a pair of overalls, and I forget what that album was, maybe 'Guitars Cadillacs' with the 'Hillbilly Deluxe?' I don't remember. It was an early album of his," Matthew reveals. "But, we saw him before he became Dwight Yoakam. My brother got me out of a rut by taking me to a Dwight Yoakum concert!"
RELATED: Matthew McConaughey Says Kenny Chesney Is A Good Texter.
Matthew continued to name-check his favorite country stars, saying, "We grew up hearing Willie. I am a big Waylon fan! That would be my favorite country voice. It would be Waylon."
Who is your favorite country singer? Let Cody Alan know on Twitter by connecting at @CodyAlan.
Photo Credit: Getty Images.