VIDEO: Bride Hip Checks Grandmother At Wedding, Sends Her To The Ground
By Dave Basner
March 26, 2021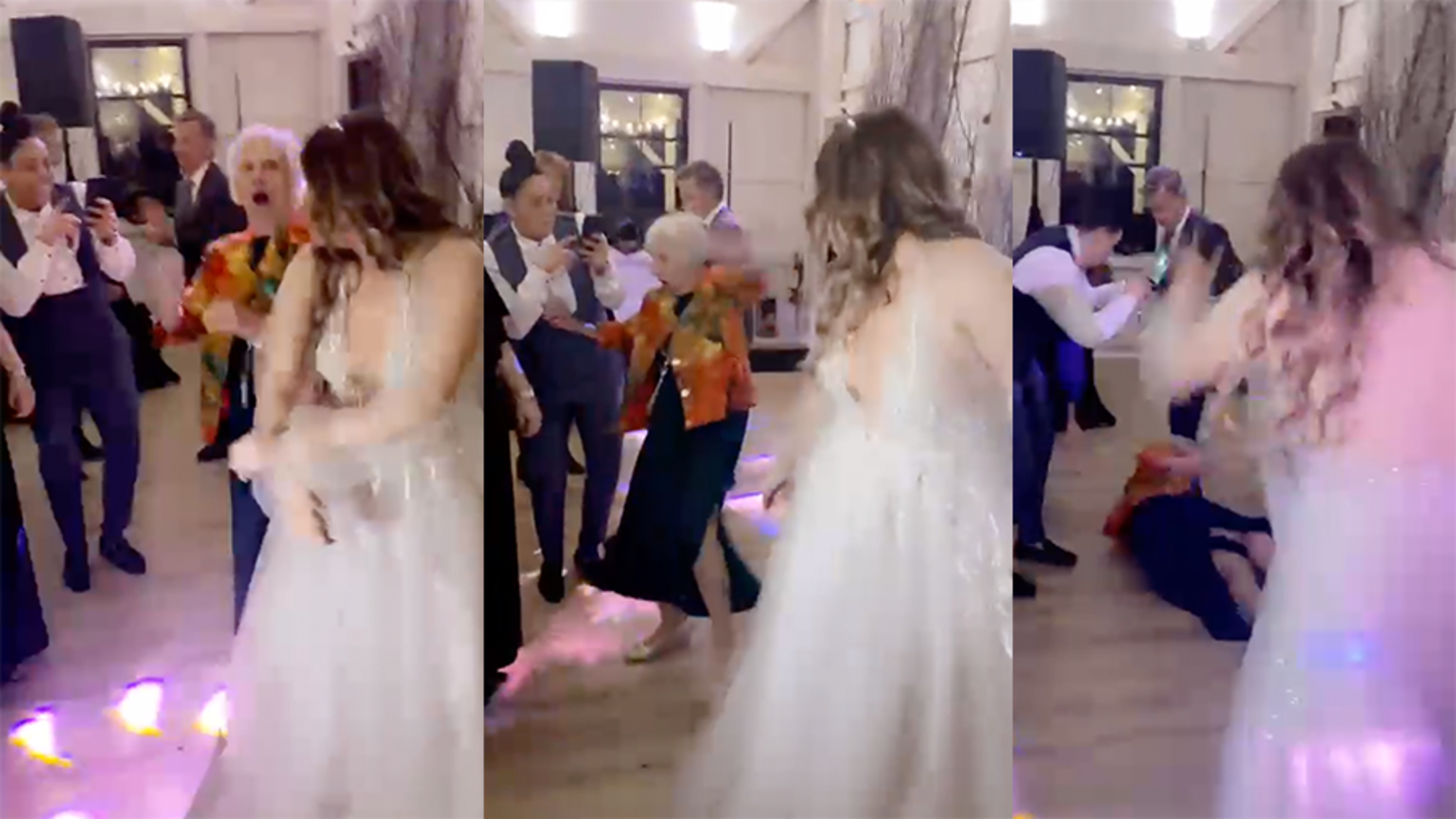 Weddings are a joyous time of celebration, but one almost turned tragic when an energetic bride was dancing and accidentally hip checked her grandma to the ground. That bride, Ashlee Feldman, an alum of Real World New Orleans and a host on Boston's JAM'N 94.5, spoke on air about what happened when her 83-year-old Nunna went down.
Ashlee explained, "The drinks are flowing, I'm on the dance floor feeling good, feeling great, and Nunna wants to dance battle me. I felt like 'You know what? I'm up for this challenge, and I will win – because it's my time now.' So, we're dancing, having a time. I thought, at that moment, it would be good for a little hip bump. Turns out, Nunna wasn't ready."
It was all caught on video thanks to the bride's sister-in-law, Marilyn Joyce, and shared on Barstool Sports' TikTok:
Feldman stated, "I sent my grandmother into next week. I would never use those words but there's really no other way. I hip checked her and I sent her into next week."
Thankfully, Nunna was okay. Ashlee spoke to her grandmother on air to get her side of things. Nunna explained, "It happened quickly. My frame of reference for dancing is American Bandstand, in the '50s. We didn't do 'the bump.' So, I wasn't ready for that. Then, all of a sudden, there's this bump and I'm like, 'Oh, dear God, I'm falling.' I knew I was going to hit the floor and there was no way to stop it. Then, you know what? All I could think was 'I can't be the person to spoil this beautiful, fairytale wedding.'"
As for her injuries, Nunna said, "Nothing hurt so I scrambled up and, of course, everybody was like, 'Are you hurt?' No. I wasn't hurt. Even the next day, I thought, 'Oh well, I'm gonna be sore.' Nope."
Nunna thinks her visits to the gym helped her handle the fall, adding, "There's an 83-year-old gym rat and that's what saved me. I'm in really good shape for 83 years old."