Elvis Presley's Comeback TV Special Guitar Sells At Auction For $625,000
By Andrew Magnotta @AndrewMagnotta
March 30, 2021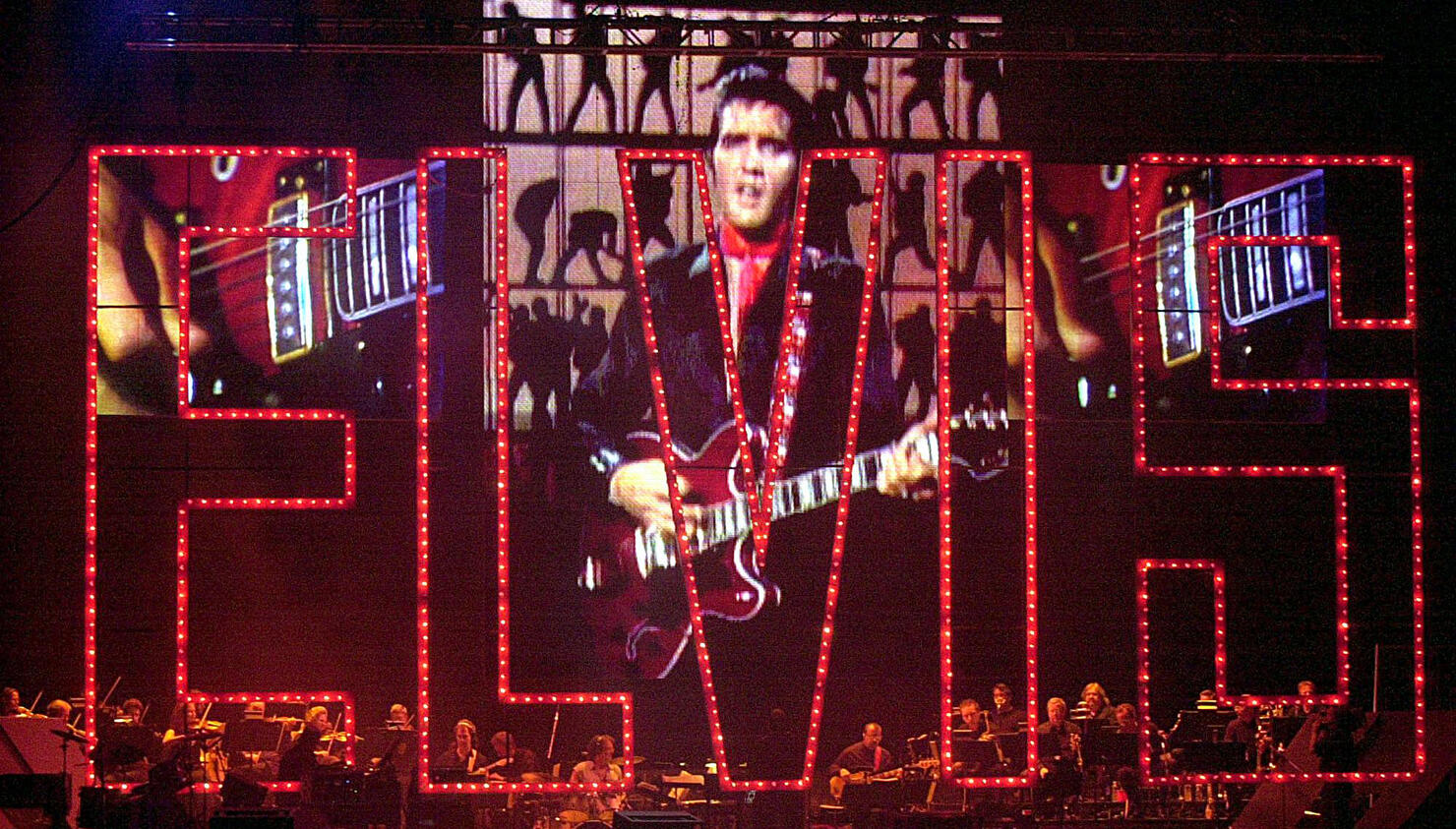 UPDATE: A prior version of this story stated that the guitar sold for $500,000.
The semi-hollow body electric guitar played by Elvis Presley during his 1968 comeback performance has sold at auction for $625,000, the auction house revealed Tuesday.
GWS Auctions reported that the lipstick red Hagstrom Viking II guitar had sold just over two weeks after being made available to the highest bidder. The guitar had scarcely been seen in public for at least 52 years.
Presley initially borrowed the guitar from session musician Al Casey to play during his televised comeback show in December of 1968. The King of Rock 'n' Roll reportedly insisted on using the guitar because of how its vibrant red color looked against his black stage attire. The show marked his return to music after seven years of focusing on his movie career.
"This isn't just any Elvis guitar, it is the Elvis guitar that helped launch his comeback," said Brigette Kruse of GWS Auctions in a statement. "...He loved it so much that it took Al Casey a year to get it back."
When Presley's Las Vegas residency launched the following year, he was often seen playing the guitar onstage. The same instrument is pictured with the King on the cover of his 1969 album, From Elvis in Memphis.
When the guitar was eventually returned to Casey in late-'69, he sold it to a music memorabilia collector.
With the exception a 12-month period in the 1990s when it was exhibited at the Rock & Roll Hall of Fame in Cleveland, the guitar had not been displayed publicly since it was played onstage by Presley himself.
The guitar has been kept in good condition and was sold with its original case, which still bears Al Casey's name on it.
Photo: Getty Images