38-Foot Boat Takes A Tumble, Falls On Interstate 10 In Florida
By Zuri Anderson
March 31, 2021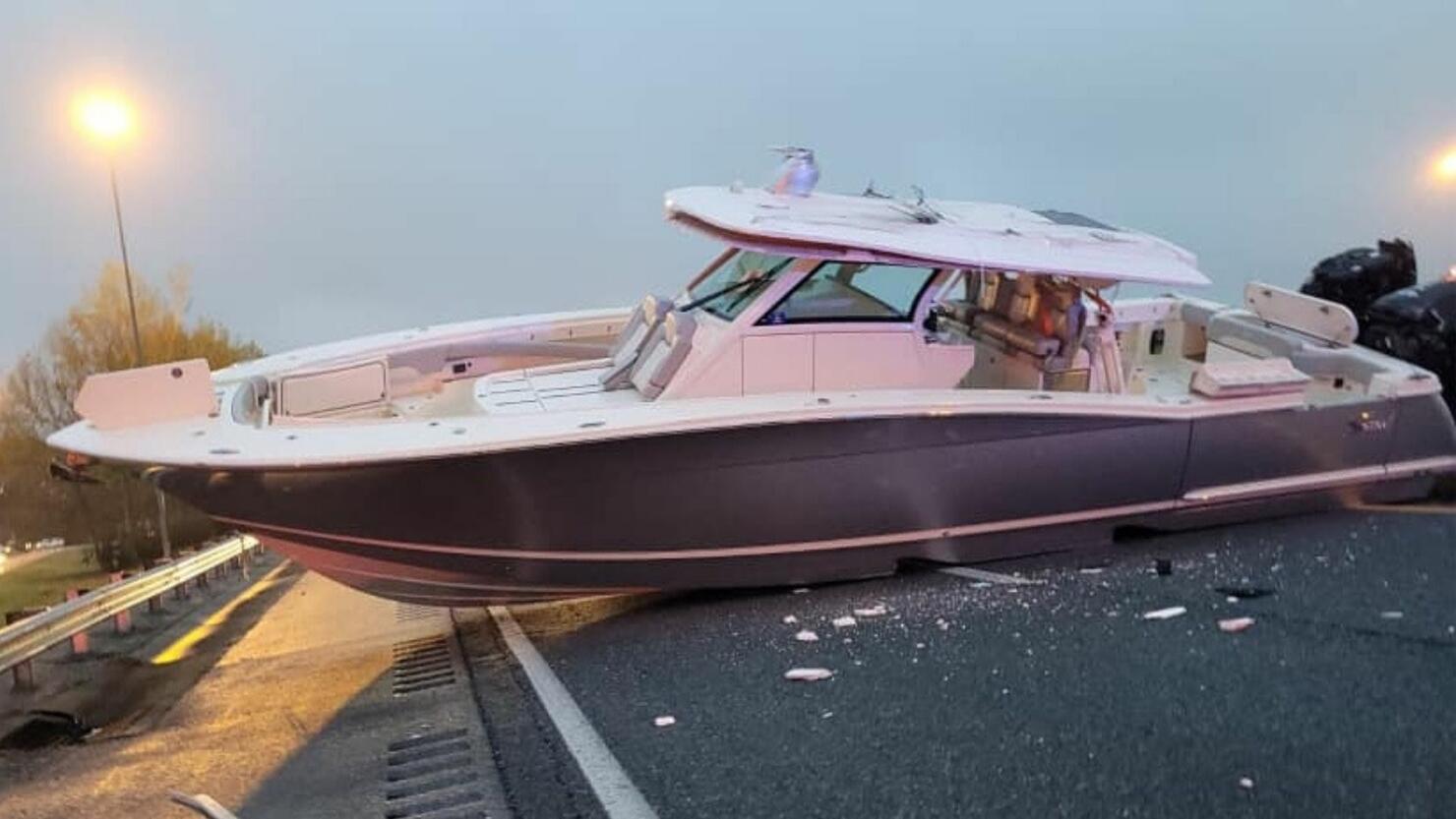 A 38-foot boat slipped off its trailer and took a tumble before falling on Interstate 10 in Florida, according to WKMG.
The incident happened last Thursday (March 25) when Pensacola man was reportedly towing the the boat on a trailer in Crestview. Around 7 p.m., the trailer started to "swing violently" as the driver crossed the State Road 85 overpass, according to a report from the Florida Highway Patrol.
That's when the trailer hit a guardrail, causing the boat to get knocked off the trailer and overturn "numerous times," records say. The boat reportedly came to a stop on Interstate 10, blocking the westbound lanes. No one was hurt in the incident.
The Crestview Fire Department posted pictures of the giant vessel to Facebook, where commentators were quick to make light of the situation.
"Not sure but I think he's missing the water," one man wrote. "Just getting ready for hurricane season," another said.
Some even connected the boat's landing to the massive cargo ship that got lodged in the Suez Canal recently.
"Pretty sure this is the way the Suez/Evergiven blockage was first announced," one comment read.
"Beat up and destroyed and it still looks better than mine," another person said.
FHP said incidents like these are rare, reminding the public to make sure that anything loaded on a trailer should be secured before hitting the road.
Photo: Crestview Fire Department