Dio's Widow Recalls How Dramatically His Health Turned Before His Death
By Andrew Magnotta @AndrewMagnotta
March 31, 2021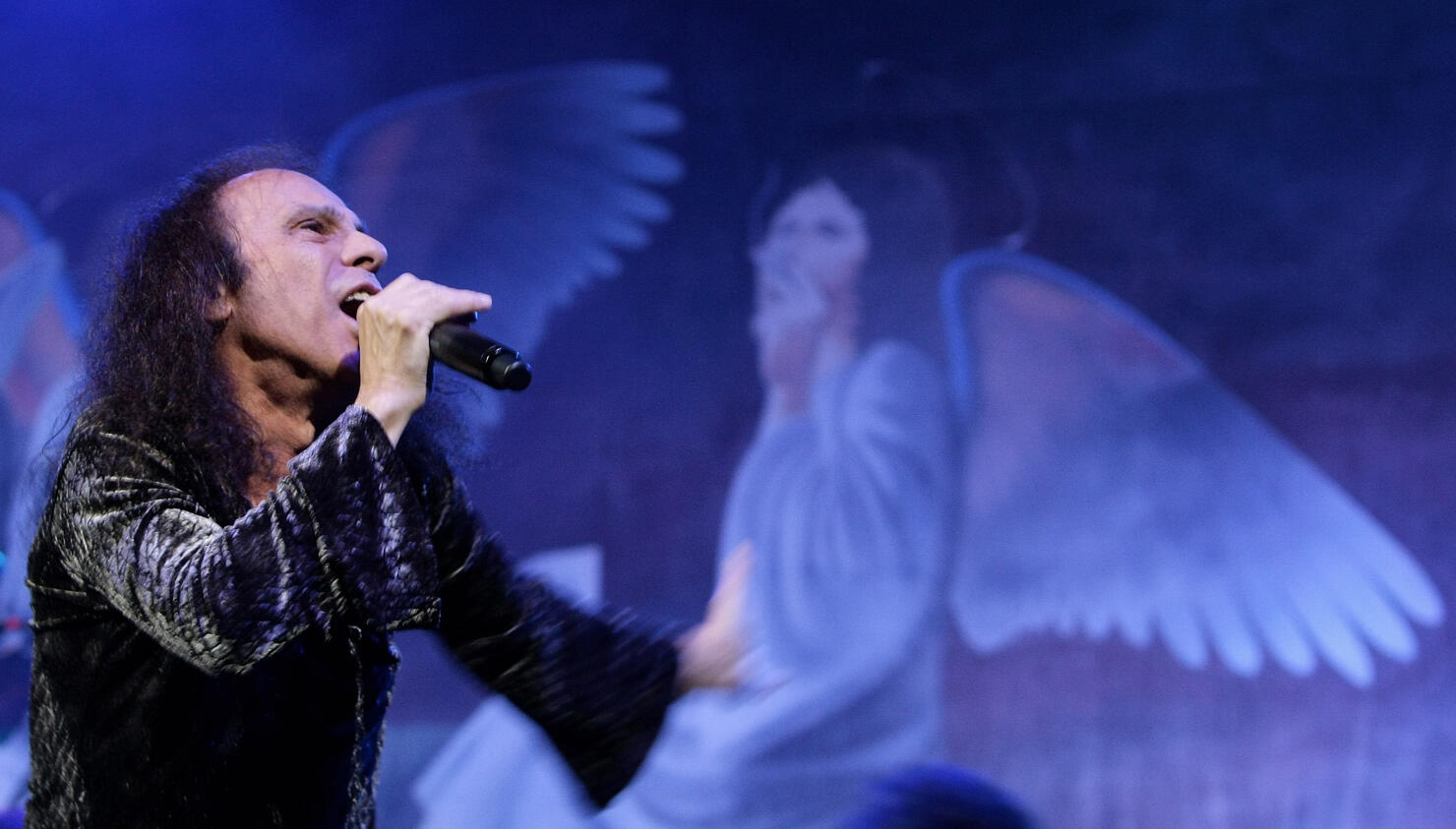 Ronnie James Dio's widow Wendy Dio has revealed in a recent interview that the couple didn't think Ronnie would succumb to cancer, despite the prognosis of his doctors.
Ronnie died of gastric cancer in May 2010. He was diagnosed with the condition less than six months earlier after going to the doctor, complaining of abdominal discomfort.
"We were told it was stage four cancer, but we didn't believe that Ronnie wouldn't make it, because Ronnie was a very strong person," Wendy told Planet Rock (per Blabblermouth.net). "And we went to Houston to MD Anderson [Cancer Center] for his chemo treatment, and we would say, 'We're killing the dragon.' We called it the 'dragon,' and we said, 'We're killing the dragon.' Ronnie didn't suffer a lot. He did his chemo treatments. And I didn't think he was gonna die. I [thought] he was gonna beat it."
Just three weeks before his death, Ronnie was onstage in Los Angeles accepting an honor at the Revolver Golden Gods awards show. Wendy says they were in "Total denial" about his condition, given how active he remained.
"We all thought, 'He's gonna make it,'" she said.
But when Ronnie's health turned, it was sudden and final. Wendy recalls Ronnie waking up one morning in "extreme pain." He was rushed to the hospital where he fell into a coma and died two days later.
Despite the rapid downturn in his condition, Wendy says some 30 friends and family members were able to say goodbye in the hospital before Ronnie passed, including his longtime Black Sabbath and Heaven & Hell bandmate Geezer Butler and his wife Gloria.
While his eventual death was a crushing blow, Wendy said her friends — particularly Geezer and Gloria Butler — helped keep her spirits up.
She's also grateful that Ronnie was able to reunite with his former Black Sabbath bandmates for the Heaven & Hell Devil You Know album and tour. Black Sabbath recently celebrated its Dio years with deluxe reissues of his acclaimed Heaven & Hell and Mob Rules albums.
Photo: Getty Images