Tribute To Country Legend Joe Diffie Appears On Anniversary Of His Death
By Sarah Tate
March 31, 2021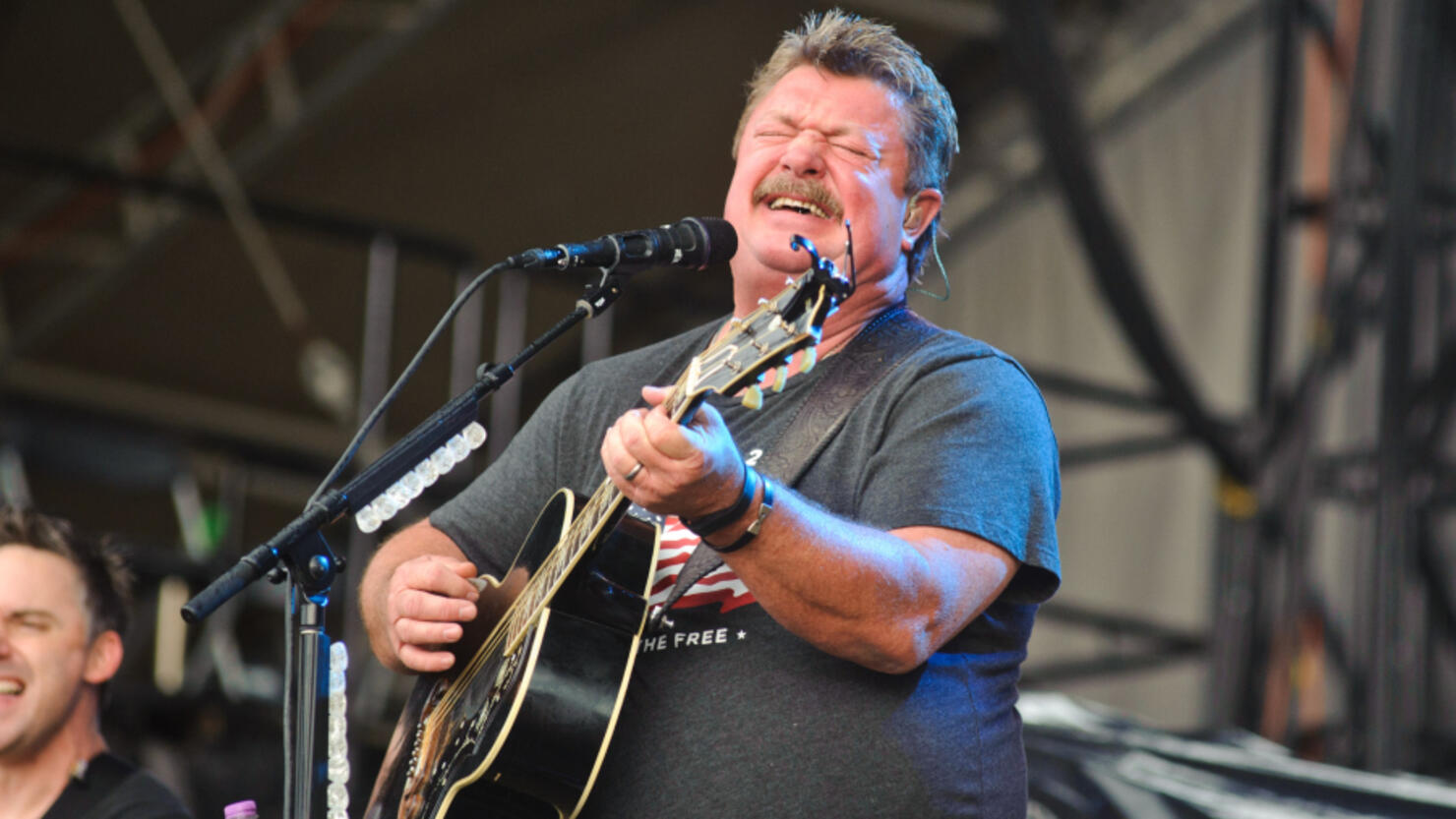 The country music world has lost too many legends in the past year, including beloved singer-songwriter Joe Diffie who passed away on March 29, 2020, from COVID-19 complications. On the one-year anniversary of his death, a dedicated fan in Tennessee decided to honor country's "Pickup Man" by paying tribute to one of his most popular songs, "John Deere Green."
A water tower in Old Hickory now bears a bold symbol marking the impact Diffie had on his fans and on country music as a whole, according to SavingCountryMusic.com. Just as Diffie sang, the unknown fan "climbed upon the water tower, stood on the rail and painted a 10-foot heart in John Deere green ... he wrote 'Billy Bob loves Charlene.'"
To the artist brave enough to climb the water tower, thank you for the tribute! (We do not want people to risk their safety) I do however hope this is kept by the county. #diffiestrong

Posted by Joe Diffie on Tuesday, March 30, 2021
"To the artist brave enough to climb the water tower, thank you for the tribute," read a statement on Diffie's official Facebook page. The message goes on to say that while they hope the message can remain on the tower, they don't want anyone risking their safety climbing to such great heights.
The homage popped up on the one-year anniversary of Diffie's death from complications stemming from coronavirus. The country legend's son penned a touching letter to his late father on the anniversary of his passing.
"I hope that you smile when I stand at my kitchen counter and sing harmony through tears to every song you ever recorded and recall every moment of standing next to you on stage for all those years. I want you to know that I am so appreciative that I had the opportunity to spend 13 years on the road with you, I will cherish every second that I was able to spend on that bus with you," wrote one of Diffie's sons, who chose to remain nameless. "You are and will [forever] be my hero and I will work hard to ensure that your music and legacy continues to touch people and can live on through your family."
The full letter can be read here.
Photo: Getty Images