Who Is Jhay Cortez, The Guy That Sang With Bad Bunny At The Grammys?
By A White Girl In A Hispanic World
April 2, 2021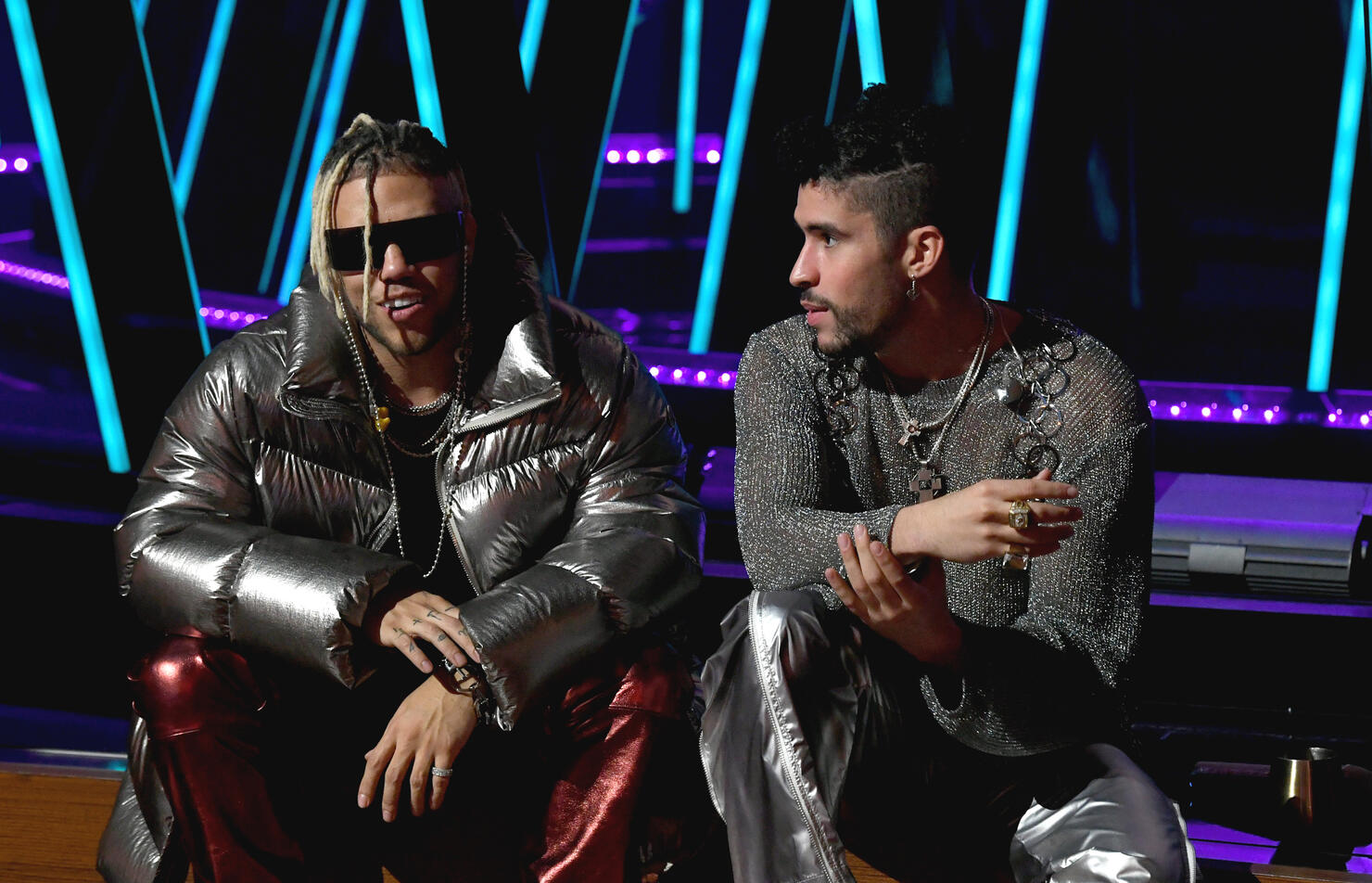 Hey Latin lovers, it's K Marie, a white girl in a Hispanic world. Did you watching the Grammys? Such amazing performances! Harry Styles in those flared jeans singing watermelon sugar, Dua Lipa looking bananas while singing "Don't Start Now," and was very surprised with the Grammys being open minded to Cardi B's twerking to WAP. But what really has some people talking is Bad Bunny.
Obviously Bad Bunny sings in Spanish and is extremely known in the Latin world, but he has now become this incredible global artist that we cant get enough of. He is from Puerto Rico, and busted out on the scene a few years back with his breakthrough single "Soy Peor," and has even got Drake singing in Spanish on their song "Mia."
But let's be honest, Bad Bunny being at the American Grammys was HUGE for the Latin urban music scene. And then to go on and win in the category for "Best Latin Pop or Urban Album," well that was just the icing on the cake.
Now, you might be getting familiar with seeing Bad Bunny's face even if you don't fully understand what he is saying, but did you at all wonder while watching the Grammys "Who is that guy singing with Bad Bunny during performance for 'Dákiti'? (insert confused face lol)

His name is Jhay Cortez, and honestly considered a newer artist even in the latin world! A super talented artist and songwriter who obviously is getting very recognized with the success of "Dákiti," but this is actually not his first time working with Bad Bunny. They also had amazing success with a song called "No Me Conoce" featuring J Balvin and Bad Bunny.
Jhay told POPSUGAR about how Bad Bunny even got to be featured on his song saying, "I was in Madrid, and J Balvin FaceTimed me on my birthday.
He continued saying, "He said, 'Mira, I have a friend who loves the song and wants to do it!' And when he flipped the camera, that friend was Bad Bunny. It was definitely the best birthday present."
From Rio Piedras, Puerto Rico Cortez is signed to Universal Music Latin and is behind hits like Anuel AA's "Amanece," Natti Natasha and Ozuna's "Criminal," Bad Bunny's "RLNDT," Cardi B's "I Like It," and Benny Blanco and Tainy's team-up featuring J Balvin
He was also behind Tito El Bambino's El Patrón: Invencible album, which won a Latin Grammy for best contemporary tropical album when he was only 18 years old.
Seems like Bad Bunny and Jhay Cortez have great chemistry and started off 2021 on the right foot considering we were and are in a pandemic. But now I am curious if he will ever make an appearance in WWE like Bad Bunny did.