The Most Underrated Songs From Taylor Swift's 'Fearless'
By Emily Lee
April 2, 2021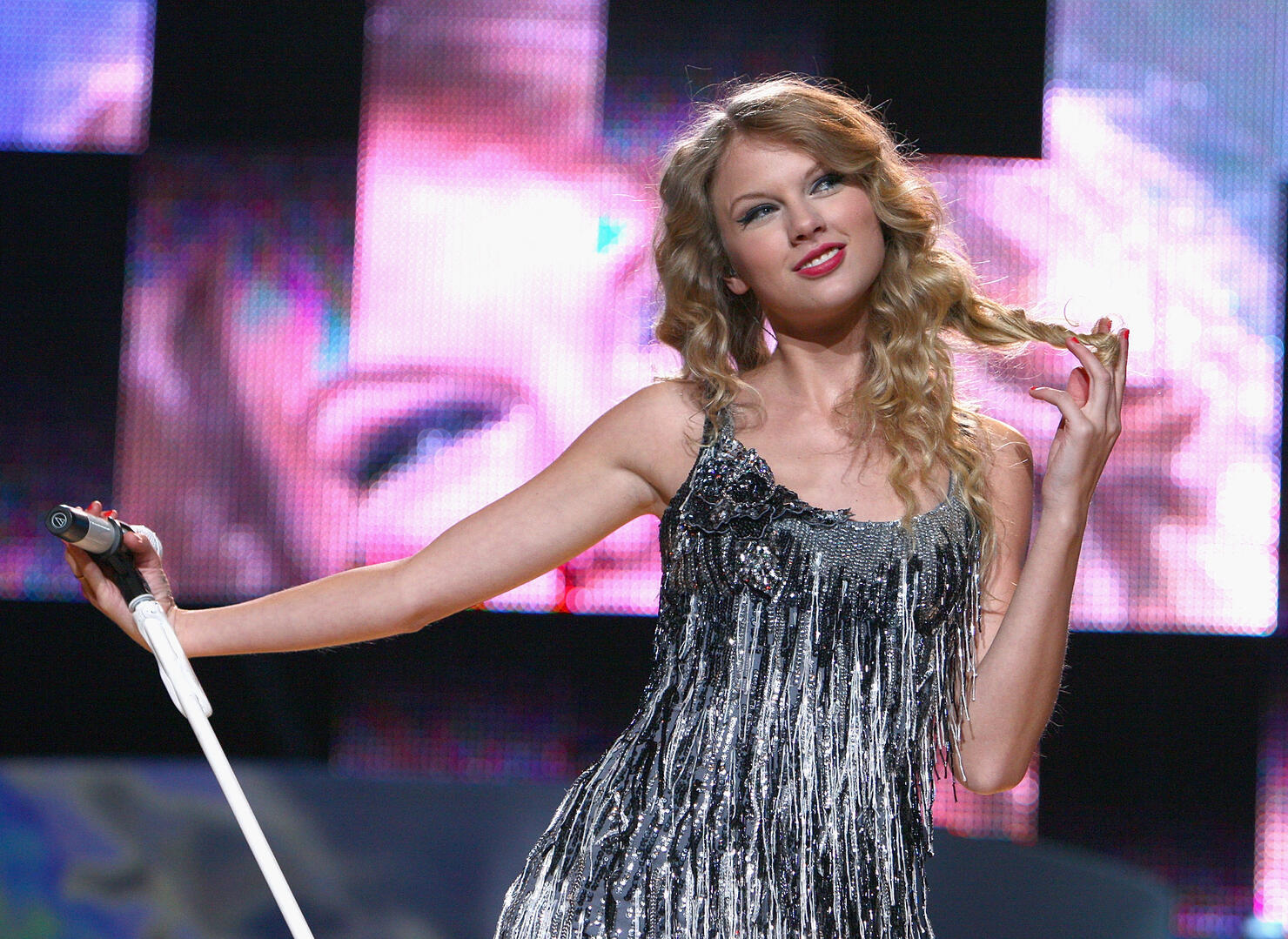 As all Swifties know, some of Taylor Swift's best songs never get released as singles. Just look at 'All Too Well' off the singer's fourth studio album Red. Arguably Taylor's best song—and a cult favorite for the majority of her devoted fanbase—'All Too Well' never got pushed as a single like some of Taylor's more well-known tracks, such as 'We Are Never Ever Getting Back Together' off the same album.
As Taylor gets ready to release Fearless (Taylor's Version), let's take a look back at some of the most underrated tracks from the original Fearless album. We all know 'Love Story' and 'You Belong With Me,' but there are several deep cuts on Fearless that deserve the same recognition as the lead singles.
You're Not Sorry
While Taylor would go on to earn acclaim for being the sole writer on her third studio album Speak Now, she showed off her writing chops on a number of Fearless tracks, in particular on 'You're Not Sorry.' The sole writer of the album's deep cut, Taylor unveils her pain and heartbreak over strings and a single piano part in the country-pop track. 'You're Not Sorry' hit number eleven on the Billboard Hot 100 and was certified gold by the Recording Industry Association of America.
Forever & Always
Swifties will remember this as the track Taylor wrote about Joe Jonas following their split. The song almost didn't make it onto the Grammy-winning album, either, as Taylor wrote and recorded it as production was wrapping up. 'Forever & Always' was added to the final tracklist just one day before Fearless was finalized. Many critics now cite 'Forever & Always' as a turning point for Taylor in her songwriting, citing the breakup track as a bellwether of sorts for Taylor becoming known as an artist that would become known for writing ruthlessly and honestly about failed relationships and celebrity life. Despite never being released as a single, 'Forever & Always' ended up on top 40 on the U.S. Billboard Hot 100 and Canadian Hot 100. The last-minute track would go on to become certified platinum by the Recording Industry Association of America.
Breathe ft. Colbie Caillat
Nominated for Best Pop Collaboration with Vocals at the 2010 Grammy Awards, there's no denying 'Breathe' is a major highlight on Fearless. While 'Breathe' is track 7 on the album, it's arguable that it could've taken the prized track 5 spot. The country-pop ballad details the end of a close friendship, however, the lyrics manage to be just vague enough to be interpreted as the end of a romance, depending on whose listening. Caillat's vocals add a lovely yet sorrowful layer to the track.
The Best Day
While 'Breathe' found universality with its just-vague-enough lyrics, Taylor succeeds with the opposite approach on 'The Best Day.' Written about her close relationship with her mom, Andrea, Taylor includes specific details from her own upbringing to create one of her emotional ballads. Though the song is so intimately about her own personal relationship with her mom, Taylor still manages to evoke universal emotions for her fans to relate to in 'The Best Day.' Fans would see Taylor do this time and again on her many future albums.
The Way I Loved You
One only has to hit play on 'The Way I Loved You' to see Taylor's been a master storyteller from the beginning. While her more recent outings, folklore and evermore, are hailed for the fictional plotlines Taylor weaves throughout the various songs, 'The Way I Loved You' is where Taylor did it first. Back when she was originally promoting Fearless, Taylor spoke about how she came up with the plot for the story that unfolds over the course of 'The Way I Loved You.' "I got this idea for a song about being in a relationship with a nice guy who is punctual and opens up the door for you and brings you flowers... but you feel nothing. The whole time you're with him, you're thinking about the guy who was complicated and messy and frustrating," Taylor told That's Country at the time. "So I brought that idea, the title and where I thought the song should go to [co-writer] John [Rich]. He was able to relate to it because he is that complicated, frustrating messy guy in his relationships. We came at the song from different angles. It was just so cool to get in a room and write with him because he really is an incredible writer."
What's your favorite underrated track from Fearless?
Photo: Getty