Tony Iommi Says Ozzy's Solo Success 'Was The Best Thing' For Black Sabbath
By Andrew Magnotta @AndrewMagnotta
April 1, 2021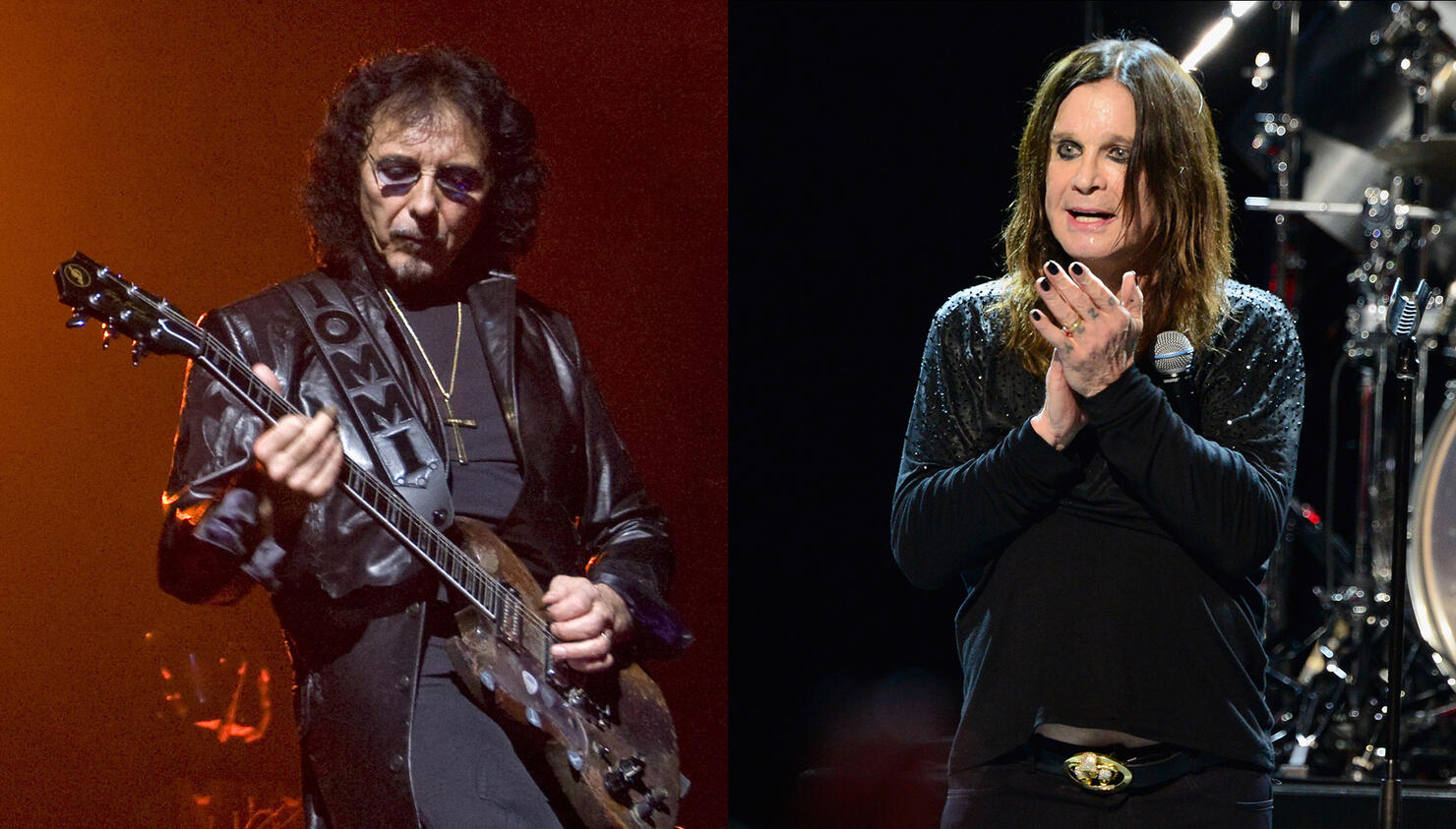 Black Sabbath guitarist Tony Iommi admits that he's not intimately familiar with Ozzy Osbourne's solo albums, but he says he appreciated them from afar.
Speaking with Eddie Trunk last month, Iommi was asked whether he ever compared Ozzy's solo albums to the ones Black Sabbath was putting out around the same period.
Iommi said he was familiar with the Ozzy songs that came on the radio — he considered Randy Rhoads a "brilliant" guitarist — but he was more concerned with the challenges Black Sabbath faced at the time than dwelling on what Ozzy was doing.
Looking back, Iommi considers Ozzy's success as a solo artist good for everyone in his orbit.
"I think it was the best thing for Oz. It was the best thing for all of us because he'd made us work again, made us all realize, 'Blimey, we've got to do something here,'" the guitarist said.
"And it was great because Sharon [Osbourne] got Ozzy rolling again. I mean, Ozzy went through a real bad dip in himself, and he was managed to be pulled out of it, and got a good band behind him."
Ozzy's dismissal from Black Sabbath was difficult for all involved. Bassist Geezer Butler has described Ozzy's firing as the worst day of his own career.
After a decade with the band he helped start, Ozzy had no idea what he would do on his own and quickly began a downward spiral into depression and drug abuse that he assumed would lead to his death. Starting a solo project with Sharon's help gave him purpose again and forced him to get his life back together.
Iommi surmises that the structure of having a band again — let alone several hit songs — did wonders for Ozzy's outlook. It also helped draw attention to the version of Black Sabbath fronted by Ronnie James Dio, which released two classic albums before Dio himself went solo.
"People have got two bands for the price of one, really," Iommi concluded.
Photo: Getty Images