The Beauty & Science Of Biophilic Design On 'Stuff You Should Know'
By Diana Brown
April 2, 2021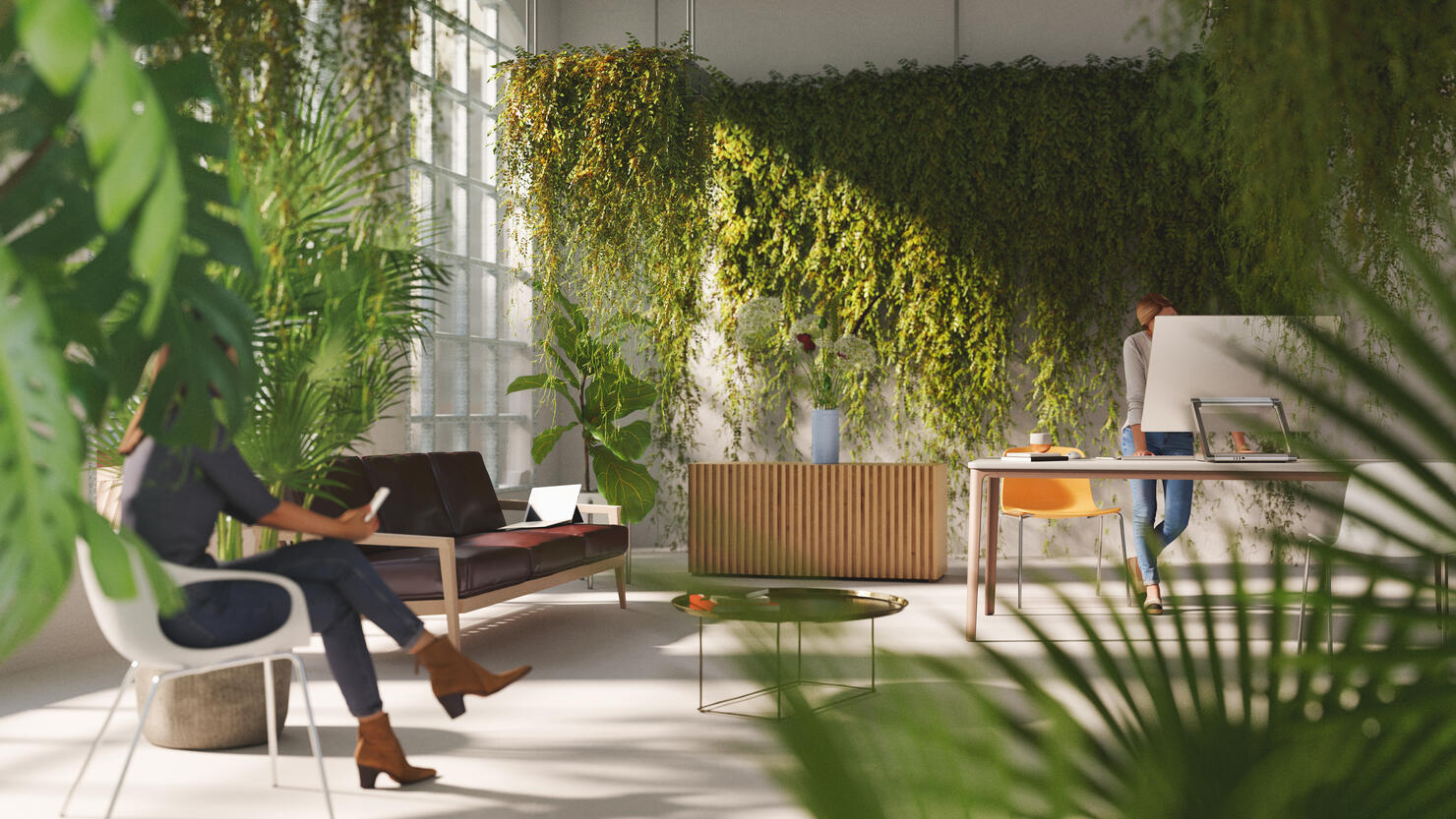 On this episode of Stuff You Should Know, Josh and Chuck break down all the science behind biophilic design. This concept, getting trendier by the day, is based on a theory that human beings truly need the outdoors in order to thrive. For most of human history we spent our time outdoors, connected to (and at the mercy of) nature, but now we spend an estimated 90% of our time inside. And in the mid-20th century, titans of industry were determined to show that man had conquered nature, and architecture and design showed it with sharp angles, straight lines, and hermetically-sealed windows. It wasn't long before it was clear humans weren't thriving in those environments, but it wasn't until we started rethinking zoo enclosures in the 1990s that biophilic design took off.
A lot of zoos in the '90s were still keeping animals in simple cages, sometimes along with other animals they weren't particularly compatible with; unsurprisingly, the animals were listless, or overly aggressive, and weren't reproducing. Zoo psychologist Judith Heerwagen at the Seattle Zoo proposed that the enclosures should more closely resemble the animals' natural habitats in order to address their quality of life. At the same time, people took a look at the office buildings they were spending most of their daylight hours in and remembered that humans, too, are animals, and maybe our daily habitats should more closely resemble the nature we evolved in. 
This doesn't just mean bringing in a few potted plants, though that is a great place to start. The idea behind biophilic design means being incredibly thoughtful and intentional about the natural elements incorporated into the space. There should be multiple plants, all that work in harmony with one another; natural lighting is a must; even natural ventilation, if possible. More subtle details like stone floors, a variety of shapes and colors, and a lack of straight lines and right angles can do a lot to create the perfect atmosphere for a human being. And studies show that these environments help us focus, restore our sense of peace, alleviate mental health problems, and even help patients recuperate more quickly from surgeries in hospitals. Hear all about the origins of biophilic design, the science that backs it up, and easy ways to incorporate it into your own home on this episode of Stuff You Should Know.
If you want to be sure you're listening to the podcasts everyone else is checking out, iHeartRadio has you covered. Every Monday, iHeartRadio releases a chart showing the most popular podcasts of the week. Stay up to date on what's trending by checking out the chart here. There's even a chart just for radio podcasts here, featuring all your favorite iHeartRadio personalities like Bobby Bones, Elvis Duran, Steve Harvey and dozens of others.
Photo: Getty Images