The Man Who Could Summon Rain On 'Stuff They Don't Want You To Know'
By Diana Brown
April 2, 2021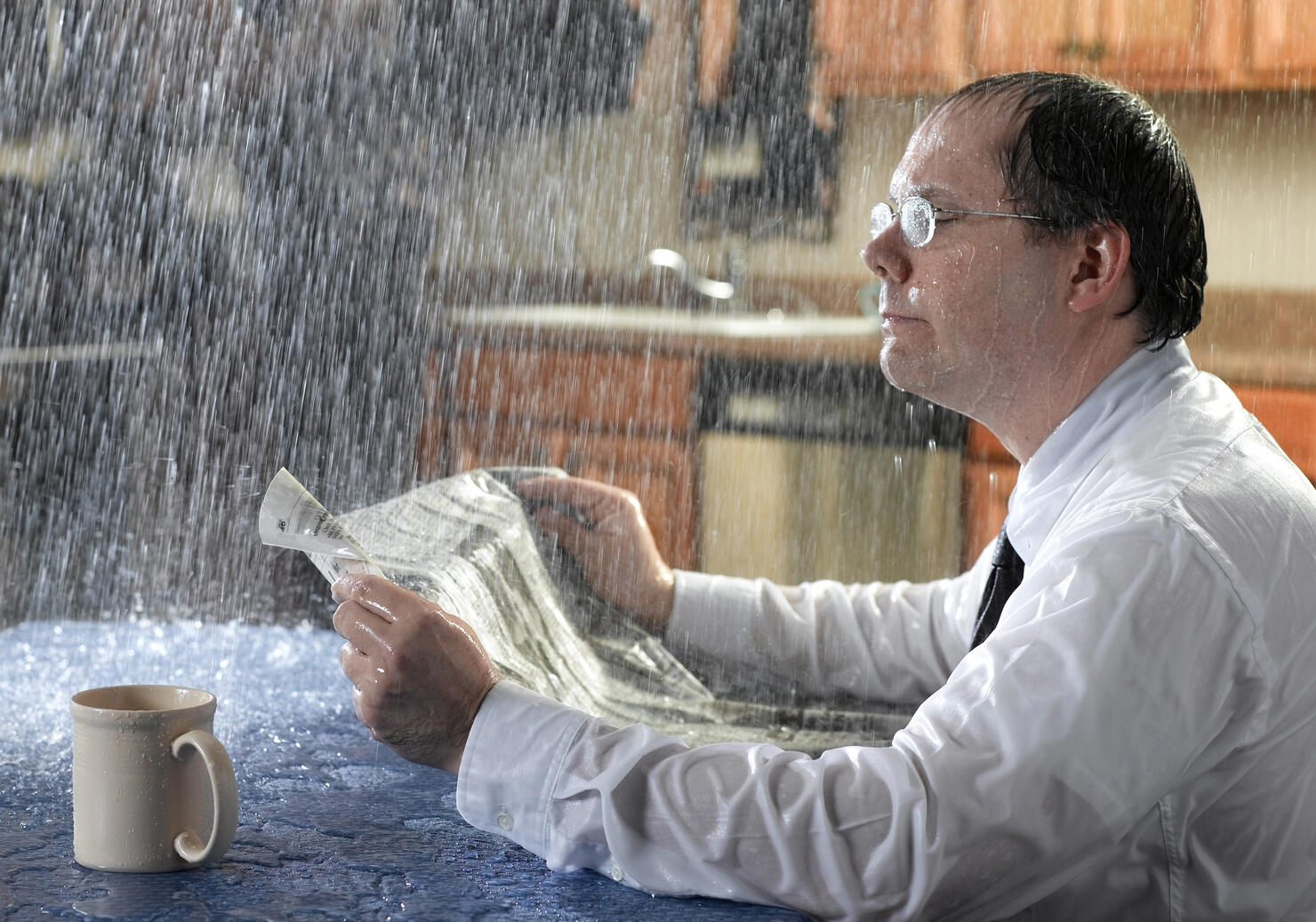 In 1983, 21-year-old Don Decker was serving four to ten months in a Pennsylvania county correctional facility for receiving stolen goods. He was an exemplary inmate, so when his grandfather died, he was granted a furlough to attend the funeral. Afterwards, Don, in the presence of several eyewitnesses (including police officers) levitated, summoned rain, and suffered mysterious wounds in an apparent demonic possession. On this episode of Stuff They Don't Want You To Know, Ben Bowlin, Noel Brown, and Matt Frederick break down the facts of the case to try to discover if this was a real supernatural experience, a scientific anomaly, or simply some grade-A storytelling.
After the funeral, Don went to stay with some friends, Bob and Jeannie Kieffer. While in the bathroom washing his hands for dinner, Don claimed he suddenly felt disoriented; he saw visions of "a man with a crown," and scratches mysteriously appeared on his wrists. Back downstairs, he told Bob and Jeannie about his visions; suddenly, they hear a loud banging from above, and notice that the walls and ceiling are dripping water. The Kieffers' landlord, Ron Van Why, came over to help fix whatever pipes had obviously burst from the freezing February temperatures, but they realized the water was defying the laws of physics: It was falling upwards from the floor. Don, meanwhile, seemed to have lapsed into a trance state, prompting Bob to call the police. 
The police officers reported that they witnessed the inexplicable rain, as well as Don levitating (and being thrown against a wall "like a bus had hit him"), pots and pans banging on the walls of their own volition, and more mysterious wounds appearing on Don's body. So there are several reputable eyewitnesses to this story, with no apparent incentive to lie. What's more, when Don left the house, the rain stopped – but the phenomenon repeated itself when he went inside a pizza restaurant and when he went back to jail, with even more eyewitnesses corroborating the story. And perhaps the most eerie of all, Don couldn't stand to hold a crucifix, claiming they burned his skin. Was Don truly possessed by demons? Or could this be a stress response, a scientific phenomenon, or just a straight-up lie? Find out on this episode of Stuff They Don't Want You To Know. 
If you want to be sure you're listening to the podcasts everyone else is checking out, iHeartRadio has you covered. Every Monday, iHeartRadio releases a chart showing the most popular podcasts of the week. Stay up to date on what's trending by checking out the chart here. There's even a chart just for radio podcasts here, featuring all your favorite iHeartRadio personalities like Bobby Bones, Elvis Duran, Steve Harvey and dozens of others.
Photo: Getty Images