Drake's Son Sinks Multiple Basketball Shots While Listening To His Music
By Peyton Blakemore
April 5, 2021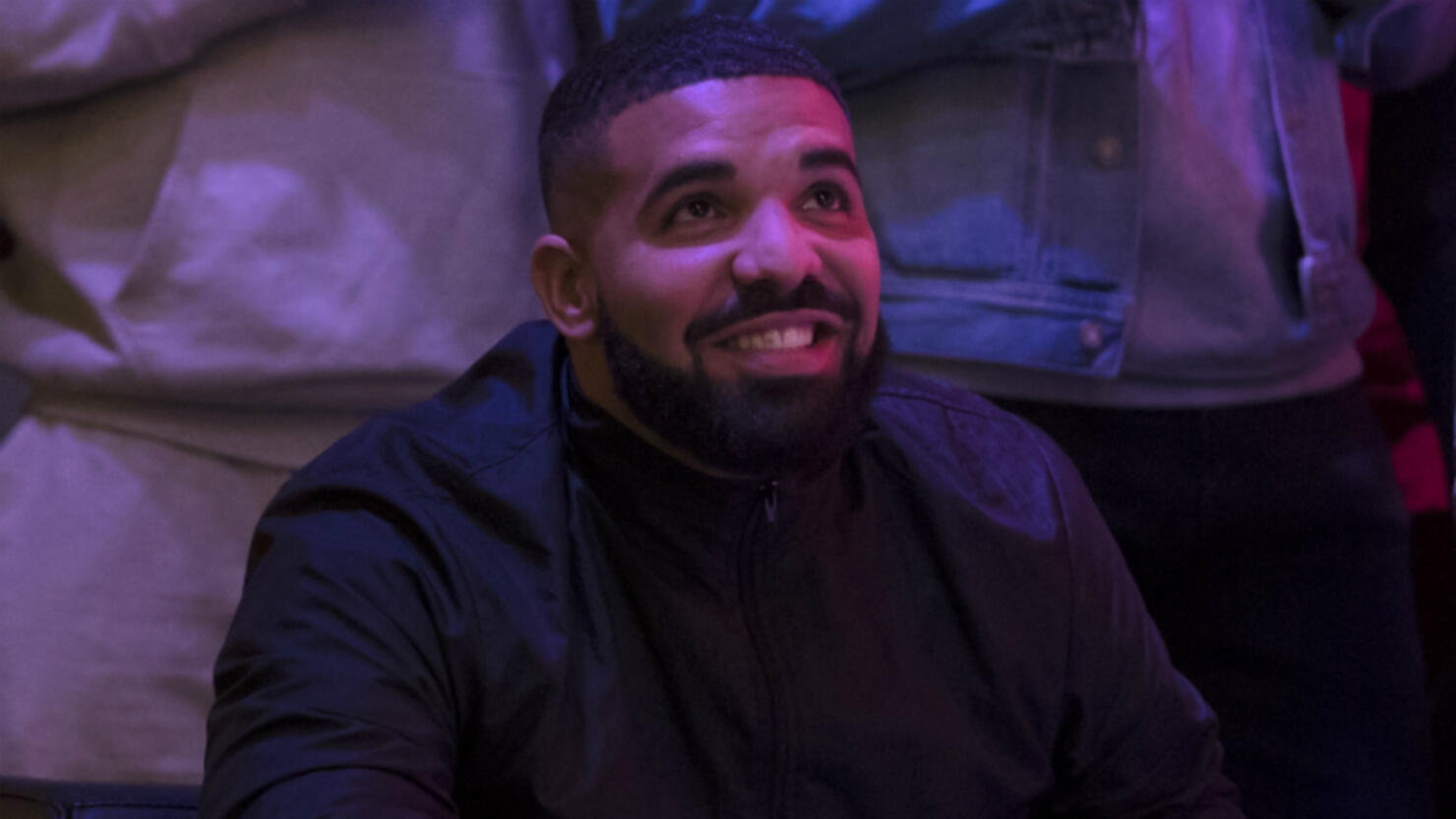 Adonis is a basketball lover just like his dad!
Over the weekend, Drake shared a video to Instagram Story of his three-year-old son practicing his jump shot with his very own indoor basketball hoop. After sinking his first shot, Adonis went on to get two additional buckets, making a smooth three shots in total.
If the toddler's jump shot, and overall ball-handling skills, weren't impressive enough, it should also be noted that Adonis made the shots while his dad's hit "What's Next" played in the background.
The apple doesn't fall too far from the tree as Drake is a known die-hard basketball fan. When Champagne Papi isn't getting called out for his infamous courtside behavior at NBA games, he's getting fined for his off-court shenanigans.
Earlier this year, Golden State Warriors head coach Steve Kerr revealed that he once fined Drizzy $500 for making Draymond Green and Steph Curry late to one of the team's flights.
"We had a home game, and we were flying to L.A. after our home game, and we all got to the airport, and Steph and Draymond weren't on the plane at the departure time," Steve told ABC 7 reporter Chris Alvarez during a press conference in January.
He went on to share that he then called the staff to find out what was going on and was told Steph and Draymond were still at the arena with Drake. "We had a team rule at the time, that you could bring a friend on the plane a couple times a year, and unbeknownst to me Steph decided to use one of his slots for Drake," Steve said. "So Drake got on the plane that night with Draymond and Steph and I fined all three of them for being late. And Drake paid his $500 fine."
Steph also spoke about the hilarious incident, telling reporters he and Draymond "were definitely late just chatting up with Drake." He added that Drake later referenced it in the song, "Free Smoke," in which he raps, "I took the team plane from Oracle."
Photo: Getty Images