Kelly Clarkson Reveals The One Song She's 'Afraid To Cover'
By Emily Lee
April 6, 2021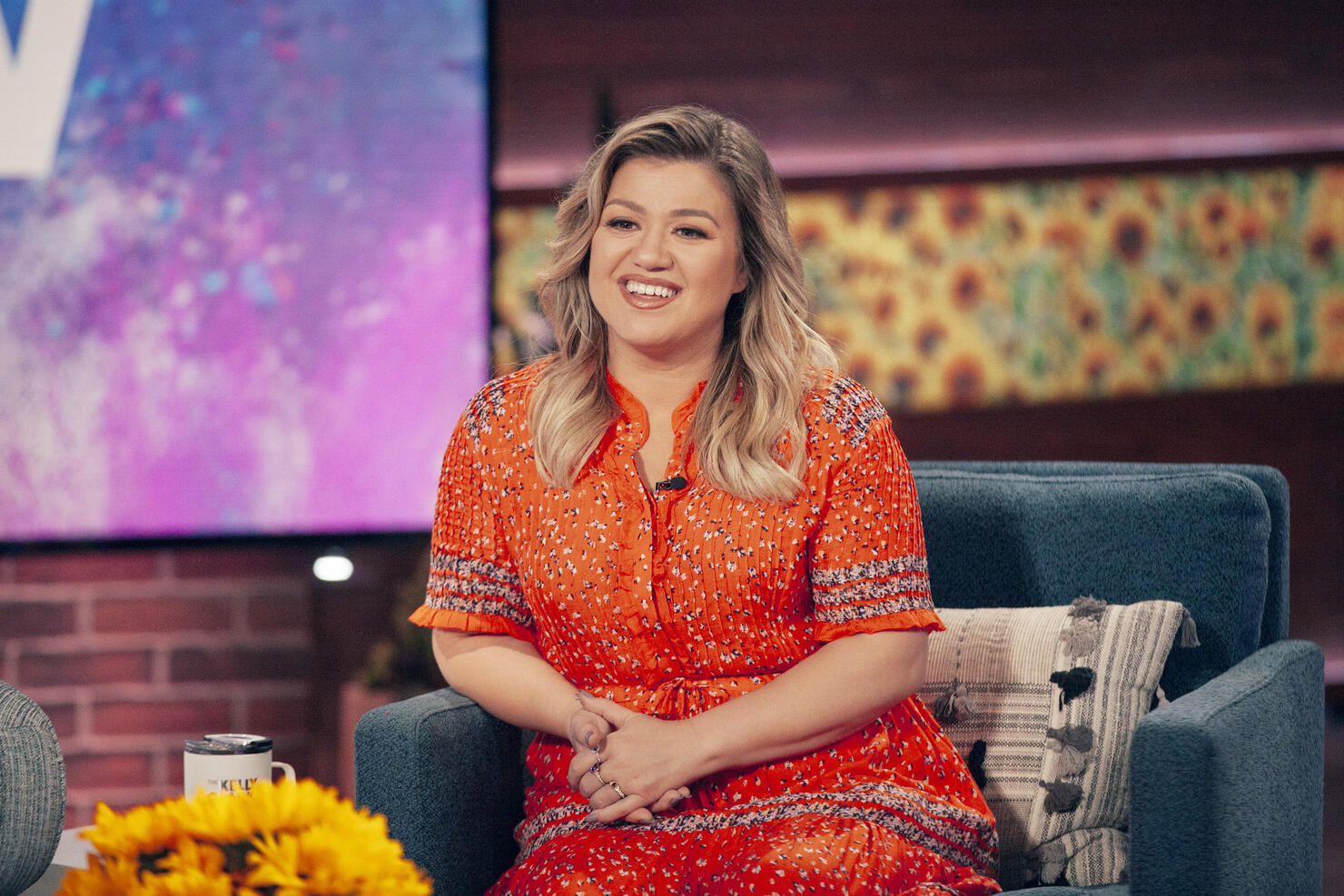 Everybody knows Kelly Clarkson loves a good cover song, but there's actually one song she's afraid to put her own spin on. On Monday night's episode of The Voice, Clarkson revealed which song she's been too nervous to perform on her daytime talk show, where she performs a cover song every episode.
During the episode, Clarkson was joined by her celebrity advisor, Luis Fonsi. While chatting with Fonsi, Clarkson shared how much she loves his song 'Despacito,' as well as why she's afraid to cover it. "I just realized something," Clarkson said. "You have the one song in history that I'm afraid to cover — 'Despacito.'"
"Oh, come on, you have to cover it now," Fonsi replied. Clarkson then admitted she's "practiced so hard" on the song, however, she hasn't been able to get it just right. "I love singing in Spanish and different languages, and it is like the biggest song of all time," Clarkson continued. "But you're like, 'You know what? I'm gonna leave that alone!'"
Fonsi first released 'Despacito,' with Daddy Yankee back in January 17. The duo eventually released a remix with Justin Bieber, spent 16 weeks at No. 1 on the Hot 100 chart. 'Despacito' was tied with Mariah Carey and Boyz II Men's 1995 hit, "One Sweet Day," for the top spot record. Eventually, though, Lil Nas X and Billy Ray Cyrus's collaboration on 'Old Town Road' took the top spot following its release.
We'll keep our fingers crossed Clarkson covers 'Despacito' next.
Photo: Getty