Twenty One Pilots Drop New Song 'Shy Away' & Announce New Album
By Taylor Fields
April 7, 2021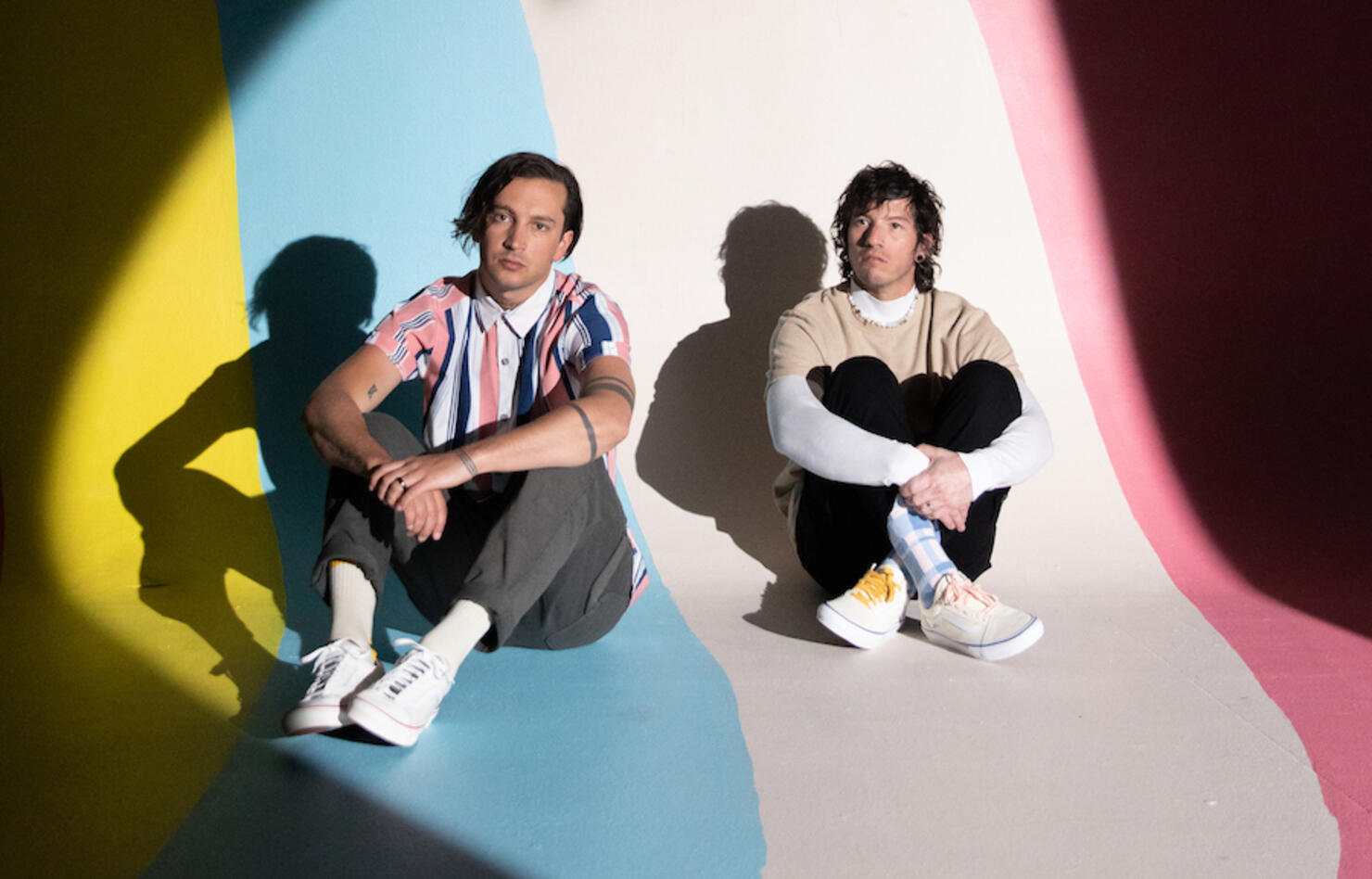 Twenty One Pilots have returned and are here to take over 2021. The duo dropped their new song "Shy Away," as well as announced their brand new album, Scaled And Icy, and epic livestream event.
"Shy Away" is the first taste of Scaled and Icy, and in the chorus, the band's Tyler Joseph sings, "Don't you shy away/ Manifest a ceiling when you shy away/ Searching for that feeling/ Just like an 'I Love You'/ That isn't words/ Like a song he wrote that's never heard."
The new song also comes with an official music video, which features twenty one pilots' Joseph and Josh Dun performing the track, in addition to themes of Scaled And Icy throughout. Watch the music video below.
Scaled And Icy, set to be released on May 21st, is twenty one pilots' 6th full-length album, following their 2018 album Trench. The new album features 11 new songs, including "Shy Away," and was written and produced by Tyler while in isolation in his home studio over the last year, while Josh engineered the record's drums from all the way across the country.
To celebrate their new music, the duo is performing during their first-ever global streaming event, "Twenty One Pilots - Livestream Experience." The virtual concert is set to be broadcast worldwide on the album's release day, Friday, May 21st at 8pm ET. According to a press release, the show is expected "to be an unforgettable performance from the duo, with a catalog spanning setlist that will also mark the live debut of new material from Scaled And Icy."
Tickets for twenty one pilots livestream event are on sale via live.twentyonepilots.com.
Scaled And Icy Tracklist:
"Good Day"
"Choker"
"Shy Away"
"The Outside"
"Saturday"
"Never Take It"
"Mulberry Street"
"Formidable"
"Bounce Man"
"No Chances"
"Redecorate"