Taylor Swift Reveals How 'You Belong With Me' Changed Her Life
By Nicole Mastrogiannis
April 9, 2021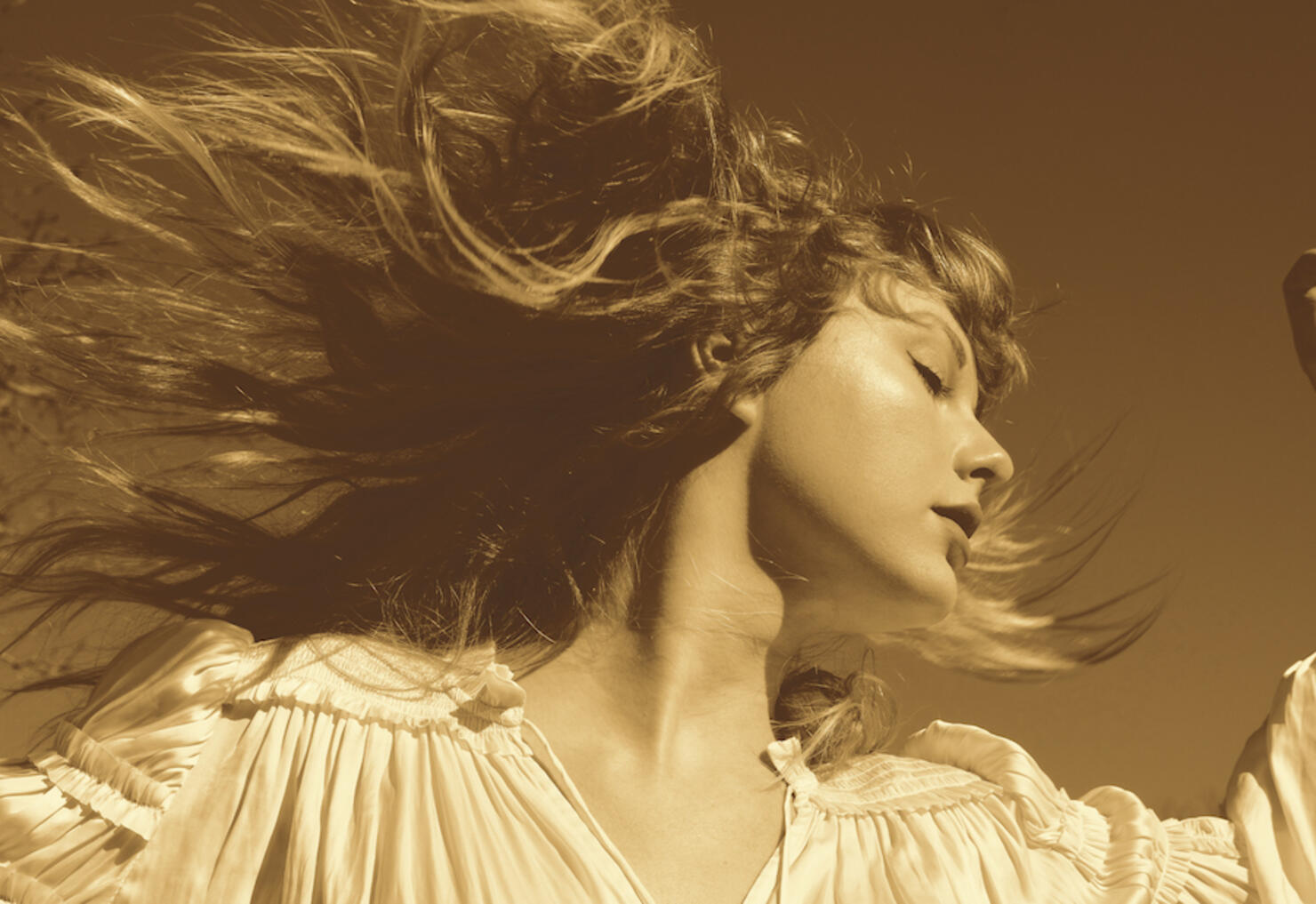 We are living in a time when we get to experience Taylor Swift's Fearless twice, because the star has re-released her 2008 album: Fearless (Taylor's Version).
The new iteration of the 2008 record features 26 songs in total, including classics like "Love Story," "You Belong With Me," "Fifteen" and more, in addition to 6 never-heard-before songs from "the vault," including "You All Over Me (From The Vault)" featuring Maren Morris and the recently-released "Mr. Perfectly Fine" featuring Keith Urban.
In a message posted to social media, Taylor explained of the album, "Fearless was an album full of magic and curiosity, the bliss and devastation of youth. It was the diary of the adventures and explorations of a teenage girl who was learning tiny lessons with every new crack in the façade of the fairytale ending she'd been shown in the movies."
She added, "I've decided I want you to have the whole story, see the entire vivid picture, and let you into the entire dreamscape that is my Fearless album."
In celebration of the release of Fearless (Taylor's Version), Swift opened up about some of the songs on the record on iHeartMedia stations nationwide, and explained how the album's "You Belong With Me" changed her life. She explained:
"'You Belong With Me' is a song that just absolutely changed my life. It was one of those songs that I had written about unrequited love and crushes at school. And I never would have imagined how many people I would see in a crowd one day screaming, 'She wears short skirts, I wear t-shirts,' or there would be think pieces about it or that it would be this thing that launched me and my career into this place that I never imagined it would go to. It was this song and 'Love Story' that really, really changed my life in a huge way. And I've had so much fun with the fans singing this into crowds over the years. So, getting to redo it was really a joyful experience. Cause I kind of was looking back on all of those memories and thinking, 'Wow, I'm really lucky.'"
Taylor also recalled how "Breathe" came about with Colbie Caillat. She remembered, "The song 'Breathe' is a song about having to let go of someone in your life who you care about, and you don't want to hurt, but you've outgrown the friendship or the relationship. And I wrote the idea for it, and Colbie Caillat was in town who's just one of my favorite artists, I absolutely love her music and I love her voice. And she was in town playing a show and I brought her this idea and she really liked it, and we wrote it together. We sat there and wrote the song right before her show. I mean, it was the afternoon, she was about to play that night. And she sang backup vocals on it that are just so haunting. And I'm so lucky because she agreed to do the same backup vocals on my version of 'Breathe.' So, it absolutely would not have been the same without her. I'm really, really grateful that she decided to return to the project."
"Fifteen," the anthem about what it's like to be a teenager, gives a shoutout to her best friend Abigail: "You sit in class next to a redhead named Abigail/ And soon enough, you're best friends." And Swift explained of the song, "The song 'Fifteen' is a song that I wrote on my own. And I wrote it about the journey that my best friend, Abigail, who, you know, we're still tight. We met in freshman year of high school and we both had these trials and tribulations and lessons and adventures and mishaps and heartbreaks and glorious excitements and let downs. And so I wanted to tell the story of being 15, kind of through the lens of a friendship. And, you see what these two people go through together as friends and on their own. It still gets me, this song, because those were all real insecurities of like walking in your freshman year and thinking like, where am I going to fit in, in this massive ocean of people? Like, where's my locker? How do I fit in here? You're like, who am I going to be? That's a question that we ask ourselves a lot through the course of life, but I think never more than when we're 15."
Taylor also talked about "White Horse," which she wrote with Liz Rose. She explained, "The song 'White Horse' was a song I wrote with Liz Rose. And it was just about comparing the fairytale imagery we are taught as kids, comparing it to what can really happen in young love and young heartbreak, and how you just expect a happily ever after type thing. And then you don't find it and you're faced with this reality of, 'Oh, this isn't Hollywood, this is a small town.' Those kinds of realizations that hit you. But I've always been so proud of this one. And every time I sing it still, I get so emotional, cause it's really that emotion that's just on the surface. Every time I hear this song, it's like, 'It's too late for you and your white horse to catch me now.' It's like that coming of age where you realize you're stronger than wanting that happily ever after, you want something better for yourself. He wants something different, something more independent, something freer than even what you were told about in fairytales."