Suspect Charged After 1 Killed, 5 Injured In Shooting At Texas Business
By Anna Gallegos
April 9, 2021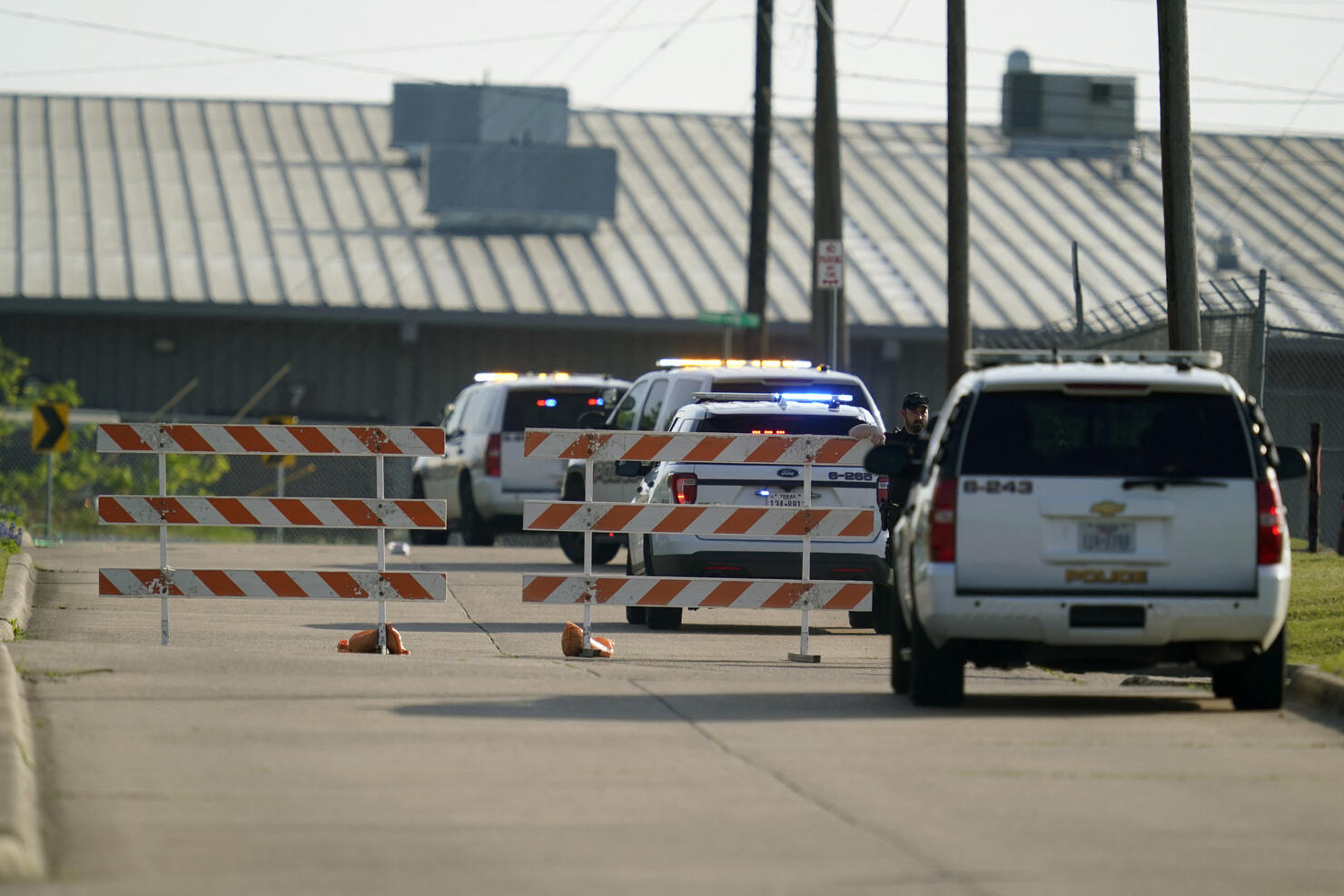 One person is dead and five were injured after a shooter opened fire at a cabinet manufacturer in Bryan, Texas, on Thursday afternoon.
Bryan Police arrested Larry Bollin, 27, and charged him with murder. He's being held at the Brazos County Jail on a $1,000,000 bond. Additional charges against Bollin may be filed on Friday.
Authorities are still investigating what led the the mass shooting at the Kent Moore Cabinets. The shooting started around 2:30 p.m. in the bay where cabinets are made. An employee said she thought a piece of equipment had malfunctioned when loud booms started.
MASS SHOOTING UPDATE: A worker told me all the victims are men and it appears the suspect, who also works there, was very strategic about who he shot. pic.twitter.com/8GEnTM8kvz

— Rusty Surette (@KBTXRusty) April 8, 2021
The suspect has already fled the scene when police arrived, KBTX reported.
One person was found dead and four people were taken to a nearby hospital in critical condition. Another person was injured in the shooting but was in a "non-critical condition," while a sixth person was also taken to the hospital for an asthma attack.
None of the victims have been identified at this time.
A Department of Public Safety trooper was also shot while pursing the suspect. The trooper is in a serious, but stable condition, according to DPS.
Bollin was arrested in the nearby town of Bedias around 4:45 p.m. after a short police pursuit.
Authorities said the suspect was a Kent Moore employee but investigators have not publicly identified a motive. Witnesses told KBTX that the shootings appeared targeted.
Photo: Getty Images