Trisha Yearwood Posts Makeup-Free Selfie, Gets 'Real' On Aging Gracefully
By Regina Star
April 10, 2021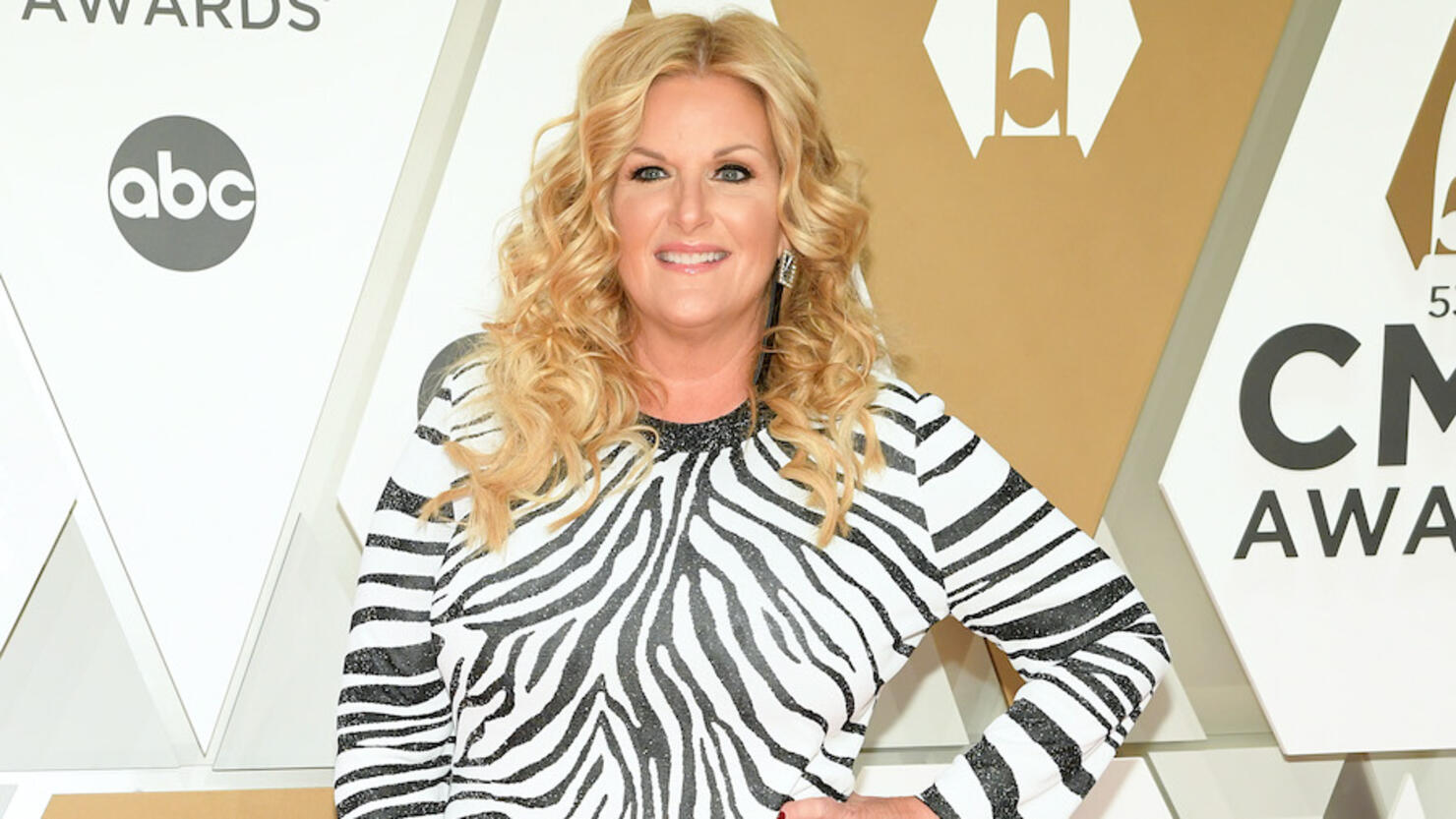 Trisha Yearwood showed fans what a "real" day looks like for her.
Hours after glamming herself up for a selfie, the country songbird shared a candid moment with her Instagram followers this week when she returned to the platform with a bare-faced photo showing her wearing a black hairband and white t-shirt after breaking a sweat from her workout.
"Thanks for all the sweet responses. The selfie I posted earlier was after a photo shoot, so glam goddess @goodwillglendastyle had done hair and makeup for me, I had great lighting, and a filter!" Yearwood wrote with the photo, thanking fans for their loving comments on her makeup-free selfie.
The "She's in Love with the Boy" musician, 56, also shared some encouraging words about aging with grace and embracing all that comes with the experience. She wrote: "It's important for you to know that I have dream days like that, and I also have really 'real' days like tonight...this is me, after a hard workout with my trainer, no glam, no lighting, no filter. Love you guys!!"
The "Walkaway Joe" star recent opened up about her beauty routine amid the pandemic and how the practice of self-care is the best beauty advice she's received.
"I went six months without doing a thing to my hair and it was great — my hair has never looked better. I didn't even wear makeup before I started doing this for a living, which tells you something," Yearwood told NewBeauty.
"Take care of yourself," she advised. "[It] sounds so simple, but it can be so hard. For me, that's typically involved doing things that help keep my voice healthy, like drinking plenty of water. I really do want to find a peaceful, common ground and look as good as I can, while also aging gracefully."
Photo: Getty Images