Kid Cudi Wears Floral Dress On 'SNL' For Kurt Cobain Tribute: Watch
By Paris Close
April 11, 2021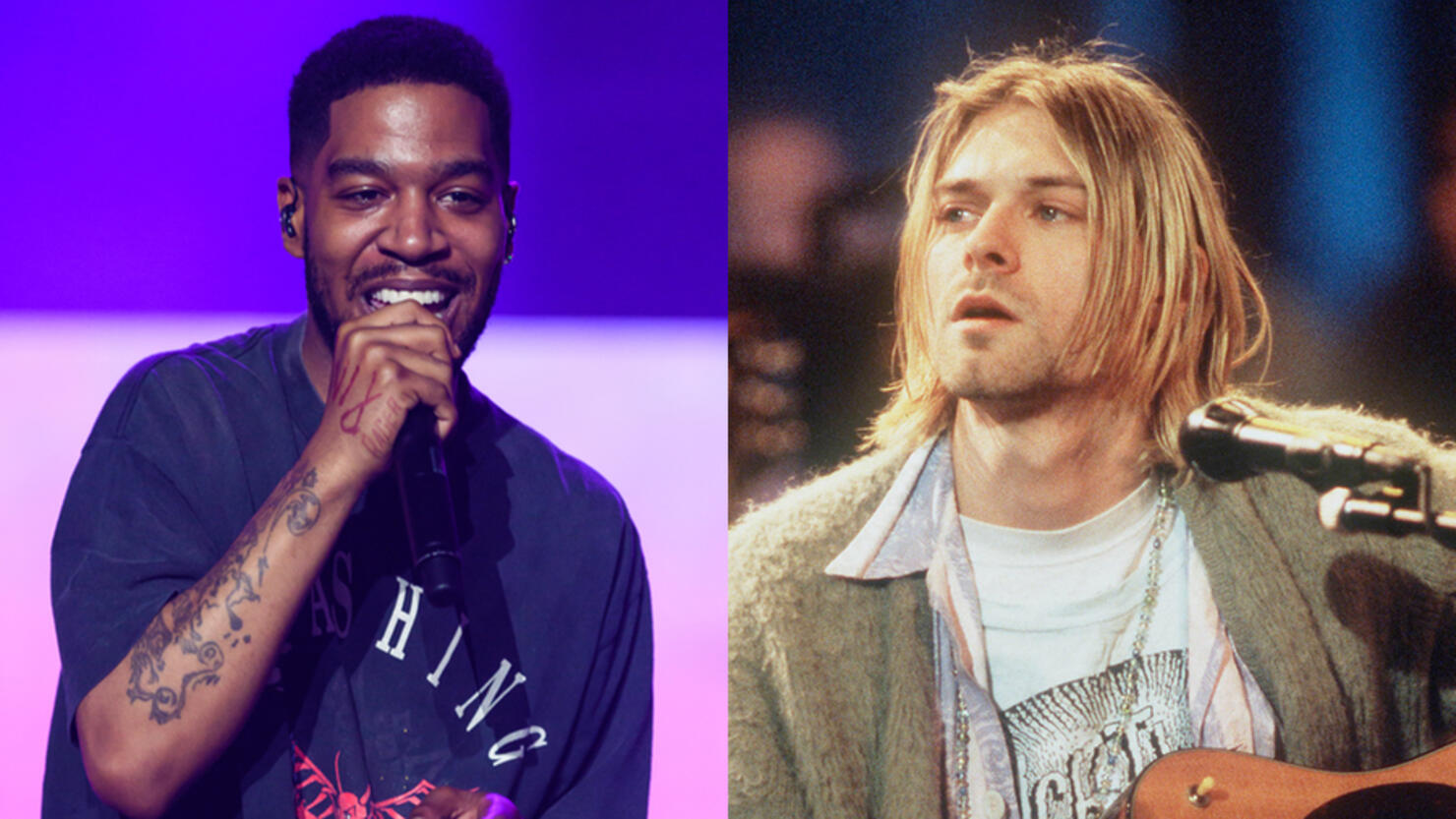 Kid Cudi honored the late Kurt Cobain on Saturday Night Live.
The Chicago-born rapper hit the SNL last night (April 10) to deliver performances of his songs "Tequila Shots" and "Sad People." During both presentations — which came almost exactly 27 years after the Nirvana frontman's tragic suicide on April 5, 1994 — Cudi paid homage to Cobain's iconic wardrobe.
For his first showcase, the 37-year-old emcee rocked an olive-colored cardigan similar to the grunge-green cardigan Cobain sported for his 1993 MTV Unplugged concert. Cudi also paired the look with a t-shirt bearing an image of the late SNL comic Chris Farley, who died from a drug overdose in 1997.
Later on in the show, the lyricist turned heads when he hit the stage to sing "Sad People" in a floral dress nearly identical to the gown the "Teenage Spirit" rocker once sported back in 1993 on the cover of Britain's now-defunct The Face magazine. Cudi closed out his set with a curtsy as the crowd erupted in applause, but the praises didn't stop there.
Fans on social media lauded the rapper for not only using the moment to honor Cobain, but others received the performances as a PSA on suicide prevention.
As one user explained: "Kid Cudi's clothing in both of his SNL performances tonight seemed to pay tribute to two people who struggled their whole lives with depression and who ultimately succumbed to suicide and drug abuse: Chris Farley and Kurt Cobain. Listen to Cudi's lyrics."
"Kid Cudi pulling the ultimate Kurt Cobain tribute on #SNL on the week of this death. @KidCudi all about love and suicide prevention and awareness!!!" tweeted another user.
If you or someone you know is in need of help, you can reach the National Suicide Prevention Lifeline at 1-800-273-8255.
Photo: YouTube