How Prince William Is Helping His Kids After Prince Philip's Death
By Emily Lee
April 13, 2021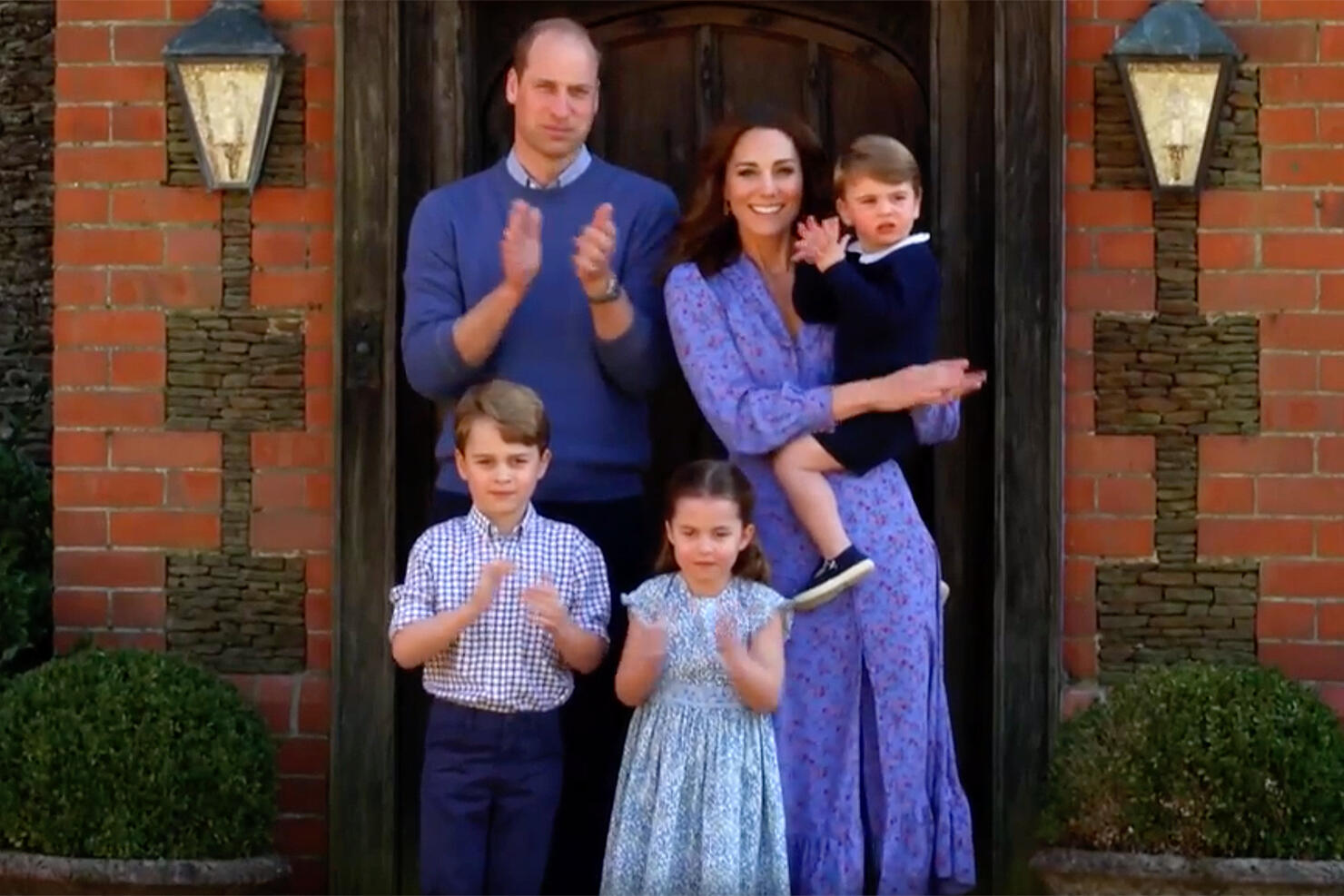 In the wake of Prince Philip's passing, Prince William and Kate Middleton are doing their best to best there for their three children, Prince George, Princess Charlotte and Prince Louis. Losing a loved one is never easy, especially when you're experiencing a death in the family for the first time like the Cambridge kids.
"William told George, Charlotte and Louis that Prince Philip has 'gone to heaven' and 'is an angel now,'" an insider told Us Weekly. Since George, Charlotte and Louis are all still so young, William and Kate reportedly "wanted to let them down gently" when sharing the sad news about their great-grandfather.
"Naturally, the children are very upset, particularly George and Charlotte," the insider continued. Louis, who is just about to celebrate his third birthday, "had only met Prince Philip a couple of times."
Not only are William and Kate trying to be there for their kids, but they are also getting a little extra love from George, Charlotte and Louis. The kids "helped William choose a photograph of Prince Philip to hang in their home in memory of him," the source shared.
William shared an emotional statement on Instagram about his grandfather's passing, highlighting his gratitude this own children got the chance to know Philip. "I will never take for granted the special memories my children will always have of their great-grandpa coming to collect them in his carriage and seeing for themselves his infectious sense of adventure as well as his mischievous sense of humour," William wrote alongside a photo of Philip and George.
Photo: Getty